Not many people can say they feel inspired at work, but for gravedigger's assistant Zurab Gogidze, Highgate Cemetery provided the impetus behind a series of drawings now on display at Lauderdale House. 
"Peace on Paper" – which includes pen and pencil sketches of the stone angels that inhabit the Victorian burial ground – is a free exhibition, housed in the Upper Gallery until January 30th.
Cemeteries are peaceful places, explained Gogidze, 47: "It makes me feel good to be there. It's such a contrast with the city life. I can leave it behind and I am in a quite different world: a beautiful and peaceful world."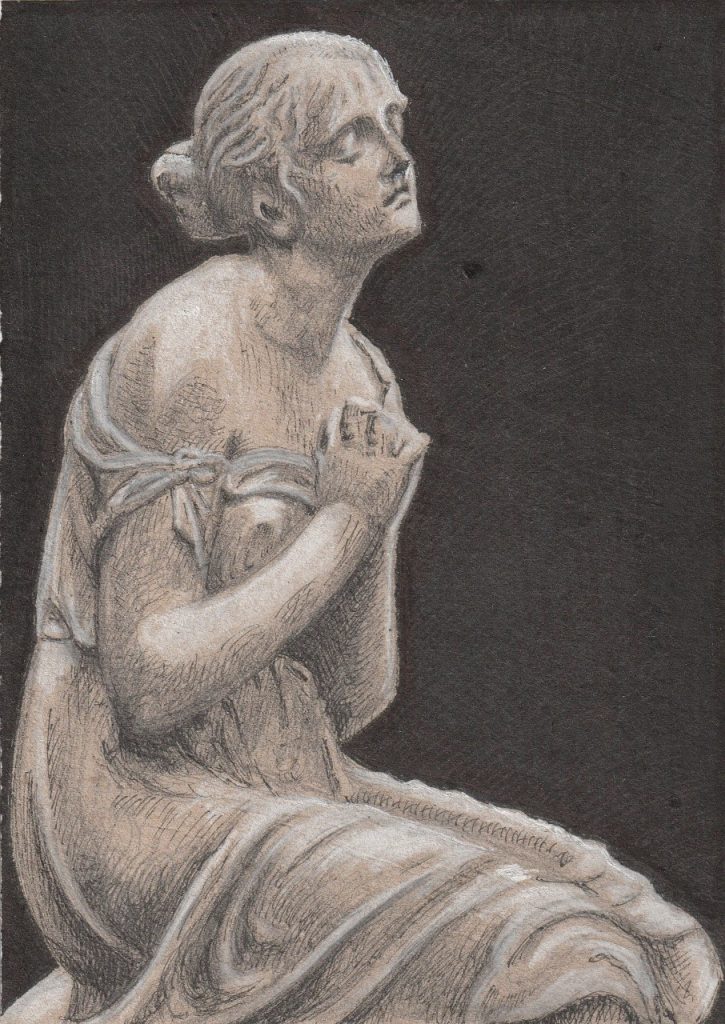 It's an atmosphere that he hopes to transmit to the viewer through his art as he explores the balance between life and death.
Gogidze, who has worked at the resting place of Karl Marx for four years as a gardener and gravedigger's assistant, highlights the West part of the cemetery as particularly magical.
While he enjoyed drawing as a child in Georgia and studied art in the capital Tbilisi, Gogidze had not considered his sketching as more than a hobby until he moved to London in 2016, where he began exhibiting his work.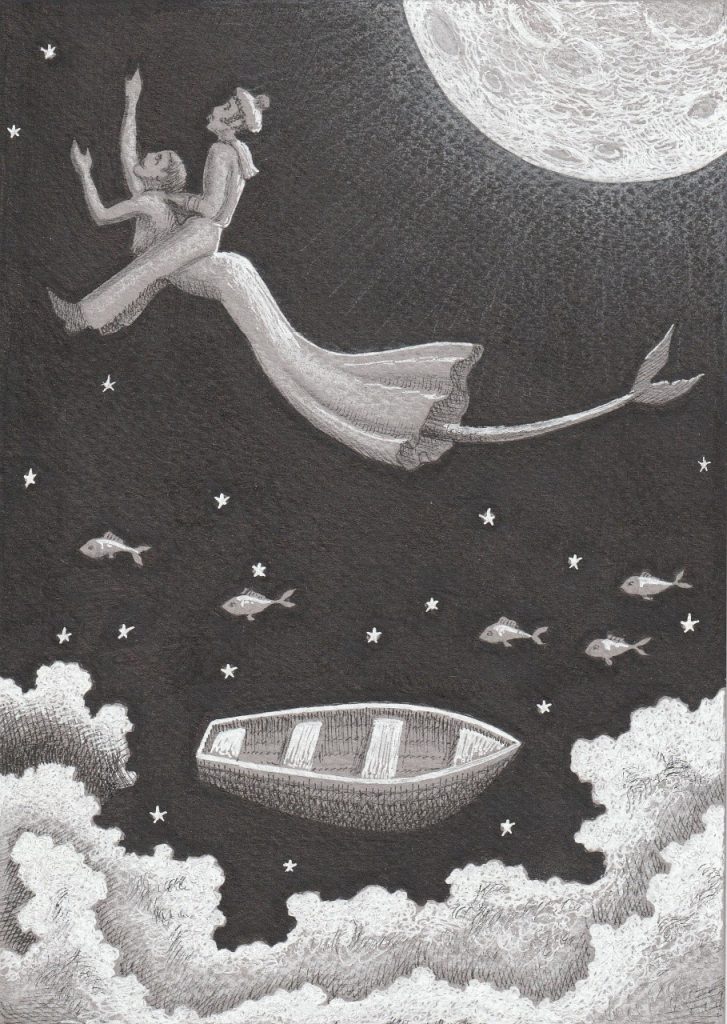 His work currently on display contains recurring natural motifs – moons and shadows, seas and skies, often accompanied by fantastical, dream-like elements.
He cites the Rime of the Ancient Mariner by Gustav Dore as having a strong impression on his work – although, he clarifies, he is not trying to follow in anyone else's footsteps.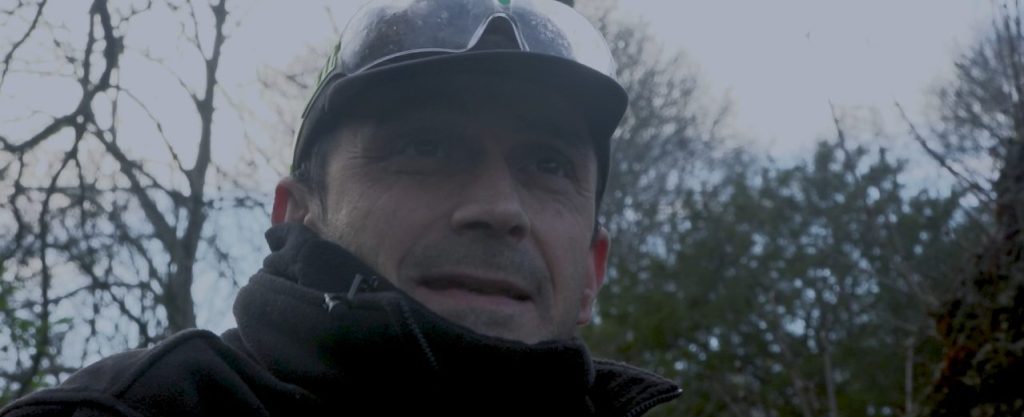 Lauderdale House – a stone's throw away from the cemetery – aims to highlight local talent, which, for Gogidze, has meant that friends and family have been able to attend the free exhibition.
Gogidze will be invigilating at the venue on Sunday 29 January and is happy to chat with any interested visitor:
"I want people to come and enjoy: I don't think I am an artist at all, but I think my drawings are better than my skills."
Featured image credit: Zurab Gogidze