Crouch End Open Studios returns this September, as artists prepare to open their homes to art enthusiasts in North London.
The event will see 60 artists across an art trail of more than 40 studios and homes in Crouch End, as well as a group show in Hornsey Library.
After a two year pause due to the pandemic, the Open Studios returned last year to great success and joy for both artists and the viewing public.
Lisa-Marie Price, abstract painter and Open Studios committee member, said: "Just after the pandemic it was so refreshing to have people see work in person, because everything was online for two years pretty much."
Michele Oberdieck, an artist on the trail, said: "I just remember it being a really nice weekend (last year), nice and sunny, a really good experience."
Oberdieck, who uses glass and sculpture to explore balance and asymmetry through shape, surface and colour, will show her work again at the home of fellow artist Sarah Barker Brown.
Barker Brown is a figurative painter whose focus is the female body, interior emotions and the exterior lives of women.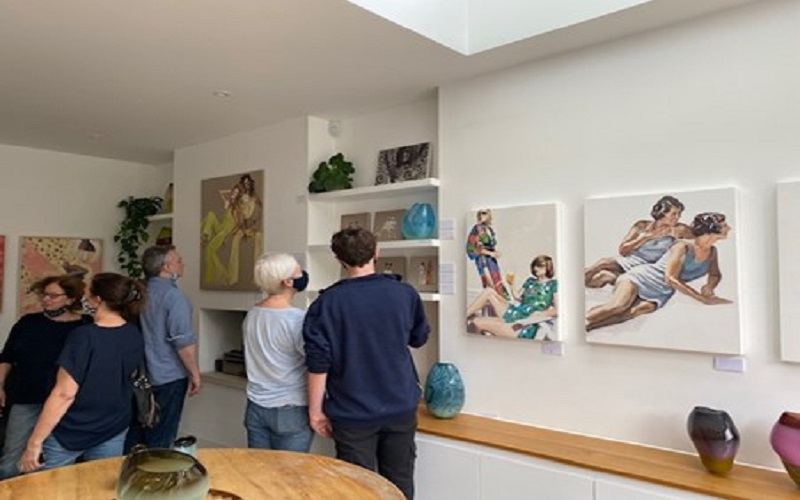 She said: "Because her [Michele's] work is so different from mine, they actually really complimented each other."
The art trail takes vast preparation beforehand, as artists involve themselves in activities such as leaflet dropping, newsletter writing and social media promoting.
The homes and studios which make up the trail also need curating, as Barker Brown said: "Turning the space into a gallery is probably the biggest thing I do each year."
"You want a bit of a story so it's a bit of an experience when people come."
Oberdieck added: "We had a lot of fun putting things around and deciding where everything went.
"We meet up, I bring all my glass and she's already got her paintings on the wall, so we curate which pieces go with what so there's a link up with her paintings and my glass pieces."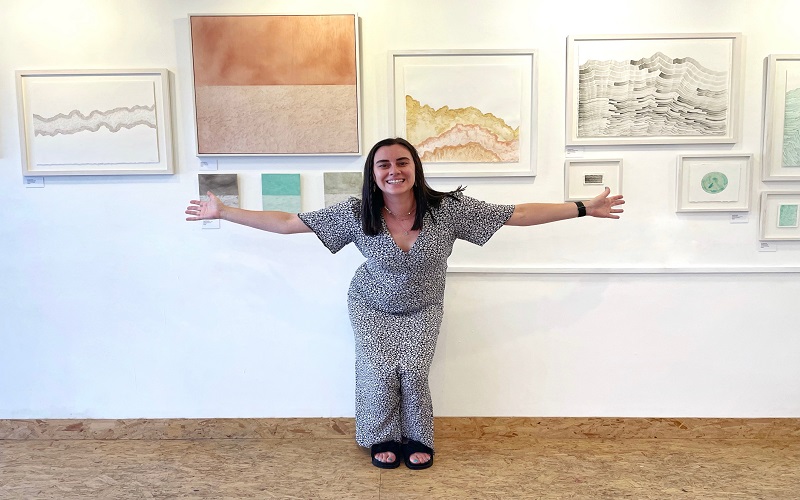 The group show at Hornsey Library is often the first stop for visitors to the Open Studio, where they are given a chance to pick artists to later see on the trail.
Exhibitors must choose just one piece of work to present at Hornsey Library, which for some artists can be a difficult decision.
Barker Brown said: "For me, it's horrendous. It's difficult to choose but I want something friendly.
"It's the painting that most shows the work that I'm going to be showing, because if people like that then the likelihood is that they'll be interested in the other work that I'm doing."
As well as the trail and the exhibition, there will be four free events in the build up to the final weekend of the Open Studios.
This includes a Ukrainian embroidery show, where techniques, traditions and designs will be exhibited with specialist knowledge coming from a Ukrainian family living in Haringey.
Artists are excited about the return of the Open Studios and the unique opportunity it presents people to speak to, buy from and see artists in their own homes and studios.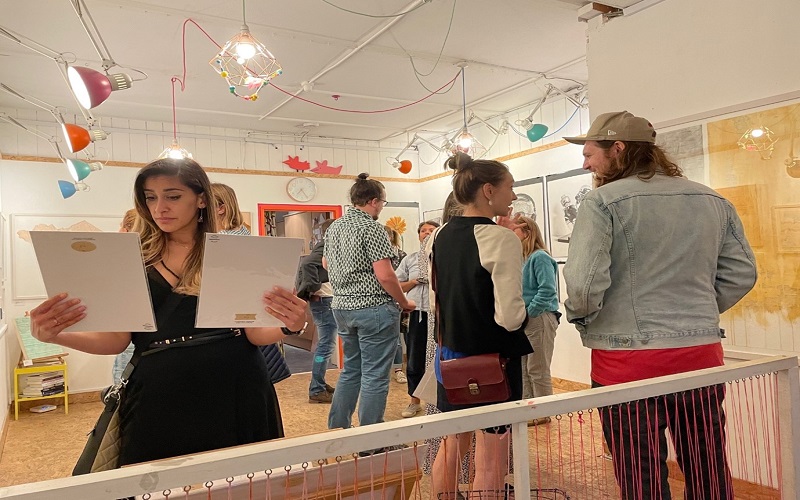 As Price suggests, the Open Studio promises something for everybody as artists work with media such as original ceramics, photography, print and sculpture.
Speaking of reasons to visit, Oberdieck said: "If somebody shows how paintings are put on the wall or how a ceramic or glass piece is displayed, it's more helpful than just going into a shop and buying it."
Price, who uses handmade watercolours sourced from natural earth pigments, said: "It's not always easy for some families or some people to go to galleries, a lot of people feel intimidated.
"For me it's important that art is accessible for everybody, and they can see stuff that they wouldn't normally see.
"I think it's really inspirational for people, especially young people, to go around maybe with their family and have a look in a more relaxed environment.
"You're going into someone's home, and they want you to be there."
Barker Brown added: "Being an artist is often quite solitary business, we work a lot on our own, and being part of a larger group of artists is a good feeling.
"It's stimulating and better than going to an art gallery because we are all here."
The art trail will run on the 17 and 18 September, starting at 12pm and finishing at 6pm.
The group show will be at The Original Gallery, Hornsey Library, and run from the 9 to 19 September.
For more information on the Open Studios, click here.
Featured image: Sarah Barker Brown