With the explosion of veganism has come an increase in vegan food delivery companies.
Instead of ordering from fancy restaurants while working from home during the pandemic, we ate more fancy take outs which were delivered to our doorstep by various lycra-clad cyclists and moped riders.
No other food delivery service that we tried comes anywhere close in terms of taste and service to DAD, the vegan food delivery service that really does live its values.
This company shines bright amongst the crowded food delivery market with its special values and compassionate and dedicated founder.
DAD, which launched in April 2021, is the brainchild of experienced foodie David Jenkins.
Jenkins has worked in the industry for many years and set off advertising this new venture by putting flyers through people's doors in north and east London.
These flyers weren't your usual crammed-with-information flyers.
They were different, with fewer words other than 'vegan, delivery, DAD app' and an amazingly cheap price of around £4.85 per meal.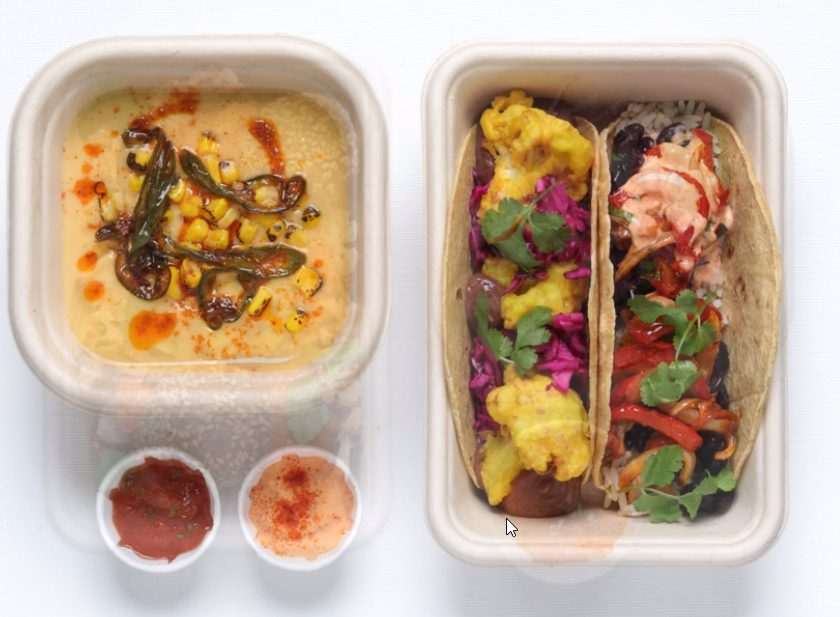 DAD's ethos according to Jenkins is "To offer fresh vegan food at lunchtime, delivered to your home or office in a sustainable and cost efficient fashion."
The business model is simple, download the DAD app, choose your meal for whichever day you want, get a choice of one meal a day to choose from and payment is only taken once that meal is on its way to you.
Your meal is delivered before lunchtime the next day by a DAD-employed cyclist.
Every item that your meal is delivered in can go in the food recycle bin.
The container, the bag it's delivered in and the paper ingredients label are all compostable.
The focus of DAD has been on the quality of food and that is why only one choice a day is offered, to ensure your meal is superbly fresh and well-cooked.
Jenkins says: "Our food is cooked on our premises in Clerkenwell and we employ our staff directly and all are on at least the London Living wage.
"We have 20 cyclists and make 500 meals a day and deliver each and every one of them."
Jenkins has big plans to expand DAD.
Currently delivering to east London and Islington, DAD has just started delivering to Westminster and plans to deliver to Peckham and Brixton are fast on the way.
Jenkins said: "People are now going back to work so we wanted to test the water with delivering to Westminster."
He remains tight-lipped about whether or not he delivers to the great halls of the Commons, but gave a wry smile, saying: "There's no connection between wealth and delivery.
"We cook tasty healthy meals that are delivered daily.
"We have a business model we are proud of that is better value.
"There's less choice but we want to deliver food that is familiar and fun."
Jenkins became vegan five years ago out of a concern for animal welfare.
He is adamant, however, that although DAD is a vegan eatery, the fact that the food is vegan should come second.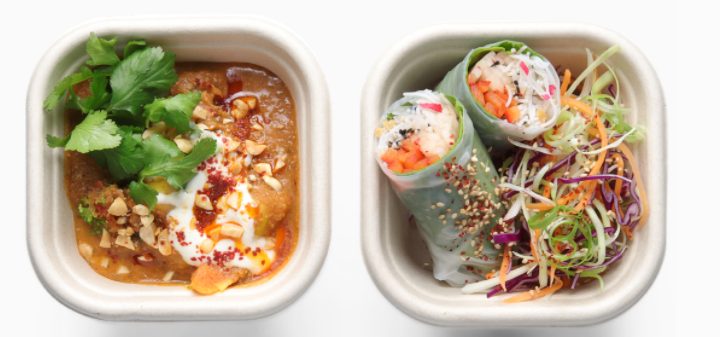 Jenkins says: "I want customers to enjoy the food and then think about it being vegan.
"Only a small percentage of our customers are vegan but they keep on ordering.
"We cook food and deliver what I'd like to eat as a customer."
With a culinary background and many years working in the food industry, Jenkins knew who to turn to for his team of chefs.
He employed a top head chef in Ben McCkracken who can take recipes to the next level.
DAD plans on sourcing an allotment and growing at least 50% of their vegetables instead of having to get up in the small hours of the morning and going to Smithfields to source fresh produce.
As for further development, Jenkins is adamant that the company will remain true to its values and says: "We don't want to greenwash, we want to keep simple.
"We have plans to deliver at weekends, Sunday brunch for example.
"Our customers are loyal and were happy that over Christmas week we donated all the funds from meals to Shelter from the storm."
If you choose to order one meal for your lunch this week, have a try at DAD.
Not only will you get great food, but you're supporting an ethically run company that really does live its values.
You can cownload the DAD app here and donate to Shelter from the storm which helps homeless people, here.
Photo credit: David Jenkins