Feeling lonely under the mistletoe, or apprehensive about family's questions over the Christmas pudding, has become a yearly burden to many singletons.
Popular films and songs played during the season don't make it easier.
You can't pass a shop or attend an office Christmas party without hearing Mariah Carey wishing for her "baby" under the mistletoe.
Likewise, you can't avoid that evening when Mum imposes her annual re-watch of Love Actually or The Holiday on the rest of the family.
According to research from the dating app Bumble, one in four Gen Z and millennials say that dating and relationship questions over the festive period make them feel unvalued or worthless.
Hammersmith resident Melissa*, 32, has been using dating apps since 2020 and is bracing herself for questions from family about her dating life.
She said: "I always get asked the same question around the festive period: 'Why are you still single?'
"I find it horrible because I don't understand what they expect me to answer. It feels like they just want me to share my failures.
"My family is quite old-school and when I told them about this approach to dating, they made me feel like I had used all other 'acceptable' options and dating apps were just like a plan B."
Willesden resident Khadija, 29, gets similar comments from family but downplays them with humour.
Khadija said: "My dad asked me recently: 'How old are you again? It is starting to get late to find someone!'
"We then laughed with my aunts about setting me up with a young man from my family's home village, like in the old times."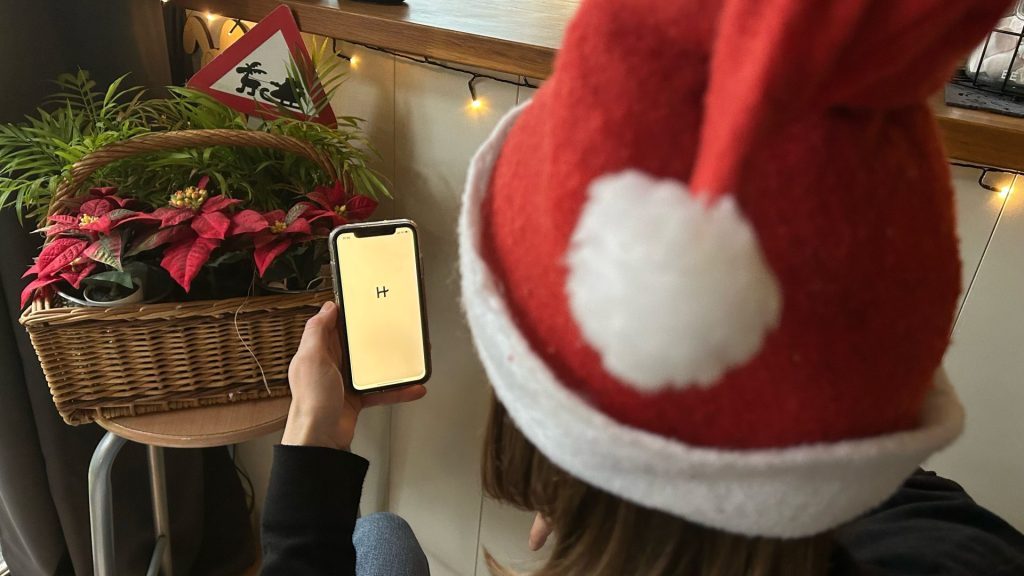 According to more than one in three Gen Zs and millennials surveyed by Bumble, friends and family have made them feel bad for not bringing a significant other to events.
It has contributed to make 30% of them feel more self-conscious about being single during the festive season.
"When you have family members or friends who are more settled and are enjoying festivities with their loved ones and kids, it makes you feel a bit left out," confirmed 30-year-old Chelmsford resident Julian*.
This year also saw the end of two years of Covid-related difficulties in dating and long-distance relationships. Some relationships did not survive the pandemic.
More than a third (39%) of people on Bumble have reported a "dating renaissance" after ending a marriage or serious relationship in the last two years.
Louise*, a 32-year-old Acton resident, saw her six-year relationship end with the pandemic.
She said: "At the beginning of lockdowns, my partner and I were quite supportive of each other and set up a 'lockdown routine'.
"However, when life gradually came back to normal, we were both eager to do a lot of things we couldn't do during the pandemic and we started to live different lives apart from each other."
After her breakup, Louise created profiles on dating apps for the first time and prepared herself for the possibility of becoming a target of "single-shaming".
She said: "In the weeks following my break-up, I felt apprehensive about questions on my new status from people outside of my close circle because of my age and recent experience.
"I share a lot of things with close family members, but I wouldn't feel confortable talking about dating apps as it feels too private and I wouldn't want them to worry about the people I could meet and not get on with."
For Melissa, mentioning her experience of dating apps to family members is also a challenge.
Louise, Khadija and Melissa have instead turned to friends to seek out advice and lighten the pressure around dating.
Khadija even shares the experience with close friends: "They like to check my dating apps and 'swipe' profiles with me, it has become a fun activity to do together."
The names of Melissa, Julian and Louise were modified upon their request