"This is my own personal thing: I gave them all names like Fluffy. If I were to photograph a spider, I'd call it something sweet. Like Cuddles or something like that."
Rachel Piper photographs spiders. 
One of her spider web pictures even won a gold award in the WildArt Photographer of the Year international photography competition, in the Adult Abstract category, last year.
Yet, a few years ago, Rachel was unable to even get close to a spider.
She said: "I had quite severe arachnophobia for most of my life, to the extent that if there was a spider upstairs I couldn't go upstairs."
However, she enrolled for the Friendly Spider Programme at London Zoo, a course over an afternoon designed to help arachnophobes overcome their fear.
Rachel added: "I decided that it was about time I did something about it and because I love photographing insects and wildlife, I set myself the task of actually being able to photograph spiders as an outcome. 
"That was my personal challenge."
The Friendly Spider Programme was a starting point for Rachel in her recovery.
After just one afternoon she felt her fear of spiders was considerably lower.  
She explained: "The programme enabled me to pick up a spider under a cup and put it out, and actually to be able to look at a spider, to be in a room with a spider. I thought it was a fantastic programme."
Rachel said she wanted to go a bit further and continued the exposure until she could eventually pick up a spider.
Today, her fear of spiders is in the past.
She said: "I consider myself to be an arachnophile. I have respect for them. 
"I think we have a funny relationship. I think what I can't always get my head around when I see them now is how I was afraid. 
"It seems quite a bizarre concept." 
Rachel is one of the thousands of people, from the UK and abroad, who have attended London Zoo's Friendly Spider Programme since it was launched in 1993.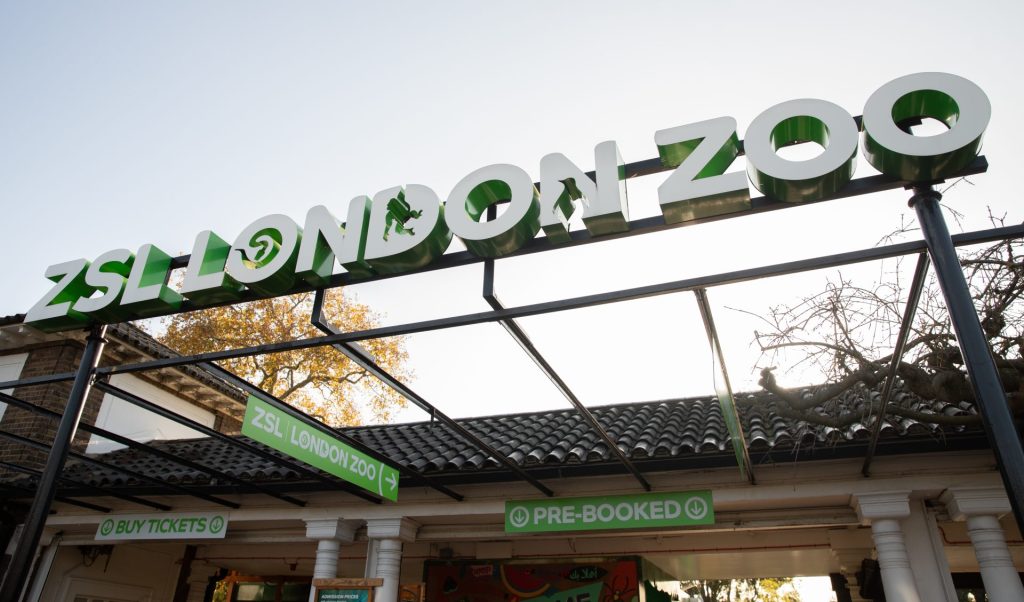 The programme started when the zoo was approached by a hypnotherapist who wanted his arachnophobic patients to meet spiders.
A course was then designed and remained more or less the same over the years, with slight improvements based on observations made by the team in charge.
In the course of an afternoon, participants take part in a talk and Q&A designed for them to have a better understanding of phobias and spiders.
Dave Clarke, Head of the Invertebrate Conservation Unit and spider expert at London Zoo, has been involved in the programme from the beginning.
He said: "We do say on the course, the things we fear the most are the things we don't understand. 
"So, having that understanding of spiders, that really is just cognitive therapy."
The participants then join a group hypnosis session before meeting spiders in the zoo.
Clarke said: "I think what a lot of people don't always understand is that arachnophobia can be incredibly severe. Our course is aimed at those who have a particularly bad phobia."
Yet, in just a few hours, arachnophobes see their fear of spiders decrease.
Clarke said they wanted people to be able to catch a spider and release it.
Participants succeed on the course if they manage to do so by the end of the afternoon and get a certificate.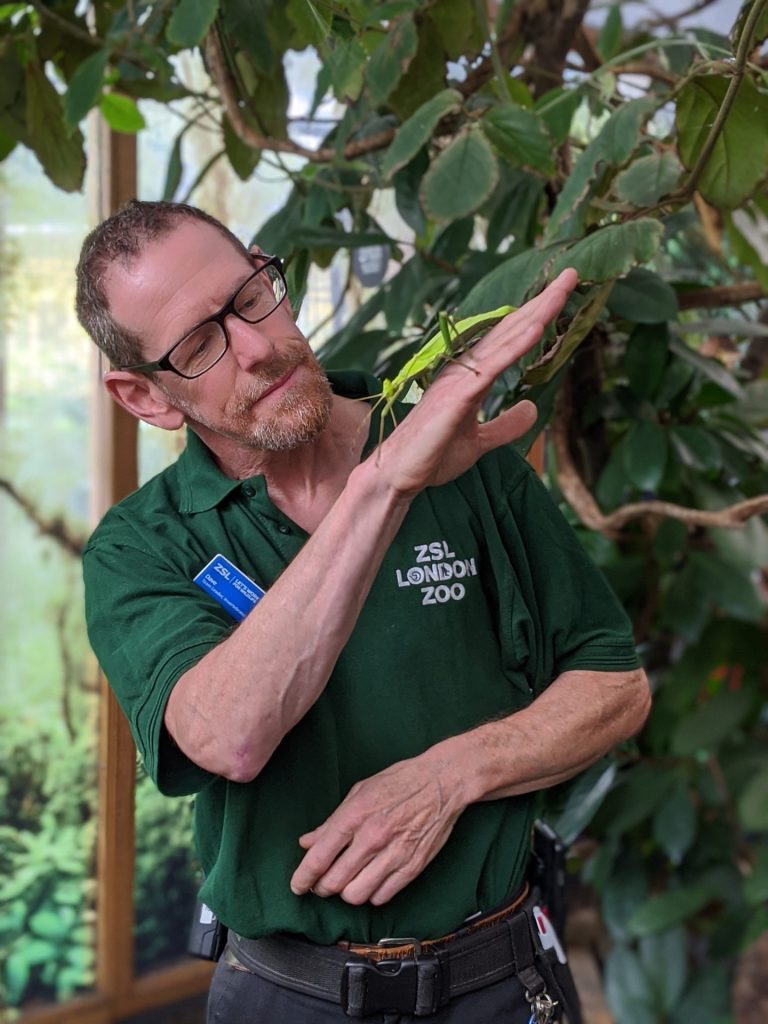 They are also asked to gauge their fear level when they arrive and then again when they leave the course.
Clarke said: "The course itself only takes three or four hours, and yet we can get people from an average initial fear level of 8.5 out of 10 down to a three.
"We can't claim to cure everyone of their fear of spiders, but we do have a more than 90% success rate."
Between the talk and the meeting with spiders, the hypnosis session takes place, led by John Clifford, a clinical hypnotherapist who has been working alongside Clarke on the course since 2000. 
Clifford said: "People get very odd ideas about hypnosis."
He added that unlike what people can sometimes see on TV, participants at the zoo are not unconscious.
To understand how and why hypnosis is used, we need to dive a bit more into phobias.
Clifford added: "You're reacting to a spider, if you're arachnophobic, as though you are dealing with a man-eating lion."
He explained that when a person gets a phobia, the idea that this particular thing is dangerous gets lodged into the person's unconscious mind.
Even though consciously, they know this is not the case.
Thus, with hypnosis, the idea is to access the unconscious mind.
Clifford explained that he relaxes people down to a point where their mind becomes more receptive.
He said: "When you relax right down, that barrier between the conscious and the unconscious minds also starts to break down so we can kind of access the unconscious and make changes, make alterations within the unconscious mind."
Clifford uses relaxation techniques to get participants to relax, and then uses techniques such as positive suggestion or visualisation during the hypnosis.
By combining cognitive behavioural therapy (CBT) techniques and hypnotherapy, The Friendly Spider Programme has helped thousands of people since 1993.
The course was closed for two years because of Covid and reopened in April, with sessions until October this year. 
The course does not take place during winter as spiders are less visible.
Bookings are available here.
All pictures credits: ZSL