Islington is the least religious borough in all of London with 40.8% of people identifying as non-religious, according to the 2021 census.
Islington's nearby boroughs varied in their levels of non-religiousness, with Camden the closest north west London borough.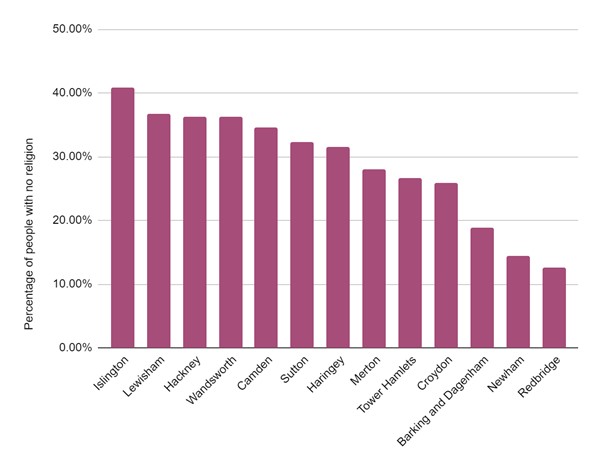 Overall south east London borough Lewisham and north east London's Hackney were second and third in the capital.
Between the 2011 and 2021 census, various trends became obvious.
Christianity saw the biggest reduction in followers in Islington, from 40.2% in 2011 to 34.7% in 2021.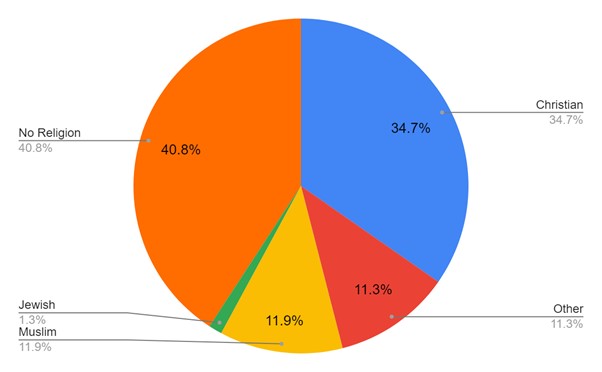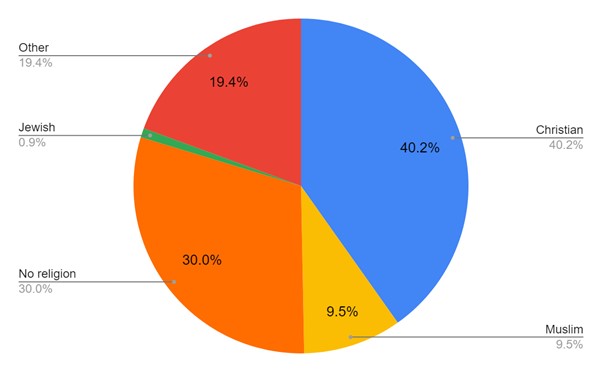 Jeremy Hobson, Senior Minister at Trinity Church Islington said: "At Trinity, we love being a growing church in a modern multicultural borough.
"While the number of people who automatically define themselves as being Christian is shown to be declining, our task of telling people the good news and helping the Islington community has not changed."
Hobson made it clear he does not speak for the Church of England, however he conveyed a positive perspective on the apparent growing multiculturalism in the UK.
Others, such as Nigel Farage, took to Twitter with somewhat different sentiments.
The statistics Farage mentioned in his video are not correct and the Office for National Statistics issued a statement condemning "misleading statistical claims".
London is not a white minority city, contrary to what Farage mentioned. 
The absence of subscribing to a religion is not a new phenomenon in the UK.
Humanists UK define Humanism as relying on scientific processes and evidence. 
According to their website, Humanists 'make their ethical decisions based on reason, empathy, and a concern for human beings and other sentient animals'.
Additionally, they believe that 'in the absence of an afterlife and any discernible purpose to the universe, human beings can act to give their own lives meaning by seeking happiness in this life and helping others to do the same.'
A representative for Humanist UK said: "The result is still likely to underestimate the number of non-religious people.
"The trends have occurred because scientific explanations of how life came to be are nowadays pretty complete.
"At the same time, some religious groups have found themselves increasingly at odds with public attitudes on issues such as sexual orientation, the role of women in society, and abortion."
Andrew Copson, Humanist UK's Chief Executive said: "These results confirm that the biggest demographic change in England and Wales of the last ten years has been the dramatic growth of the non-religious.
"They mean the UK is almost certainly one of the least religious countries on Earth."
Dr. Adam Rutherford, President of Humanists UK said that surveys conducted by the group show that at least every three in ten people in the UK identify as a Humanist.
Religious values and beliefs are personal and protected characteristics and the shifts in trends in London should not be ignored.
Featured image credit: Stephen McKay from Geograph CC BY-SA 2.0