The head of the UK's leading anti-monarchy protest group has heavily criticised police officers who used new powers to carry out unlawful arrests at the coronation.
Speaking at an event in Parliament Square to protest against the new Public Order Act, the leader of Republic, Graham Smith, said: "Every police officer involved in unlawfully arresting peaceful protestors should hang their heads in shame."
Smith also called for the Metropolitan Police to be replaced and criticised the King for failing to defend constitutional liberties.
Outrage
Referring to the arrests of 52 peaceful environmental and anti-monarchy protestors on coronation day, Smith told the crowd: "The Act is an outrage. It has removed our right to protest.
"We now only have the freedom to protest contingent on the permission of the police."
"In my view it is time the Met was abolished and that we have community policing across London – not a police force that is under the control of the Home Office and the government."
Of the new King, he said: "He has not said one word in defence of those who were unlawfully arrested.
"What is the point of a monarchy if they will not defend our liberties and our constitution?"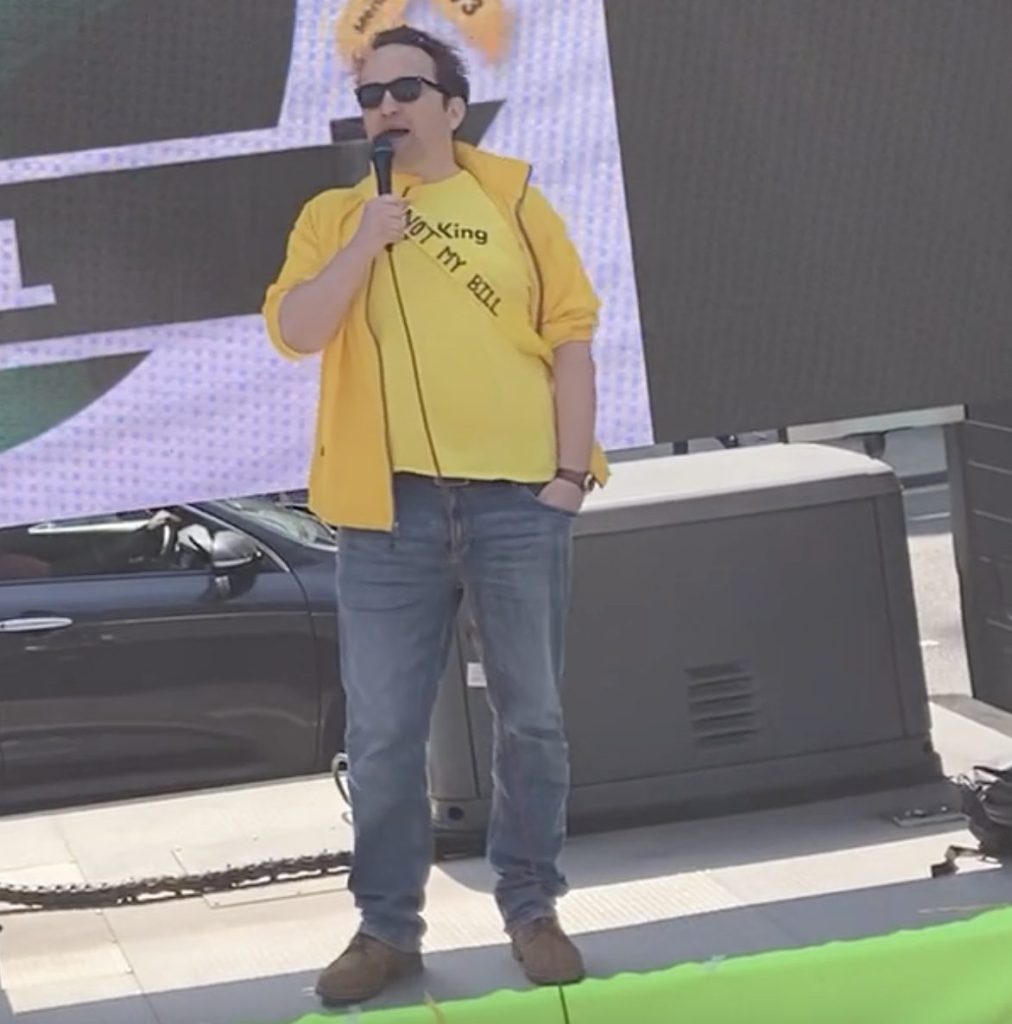 Democracy under threat
Smith's remarks came in the continuing fall-out from the coronation day arrests, which were made under the new Act and the Police Crime Sentencing and Courts Act of 2022.
The new Act, which came into force three days before the coronation, creates an offence of 'locking on' and gives police new powers of stop and search. Last year's Act imposed restrictions on 'noisy' and 'disruptive' demonstrations.
Smith and five other members of Republic were arrested on coronation day on suspicion of going equipped for locking on. They were held for 13 hours but later released without charge. The Metropolitan Police later took the unusual step of apologising for the arrests.
Other arrests that day also included protestors from Just Stop Oil, who were detained before they had begun their protest.
Just Stop Oil protestor and NHS doctor Kush Naker told the crowd: "Our intention was simply to display our t-shirts and our flags.
"Our democracy is under threat from the Public Order Act and the Police Crime Sentencing and Courts Act, which criminalise peaceful protest.
"These acts were used by the police on coronation day to prevent us from being able to protest at all."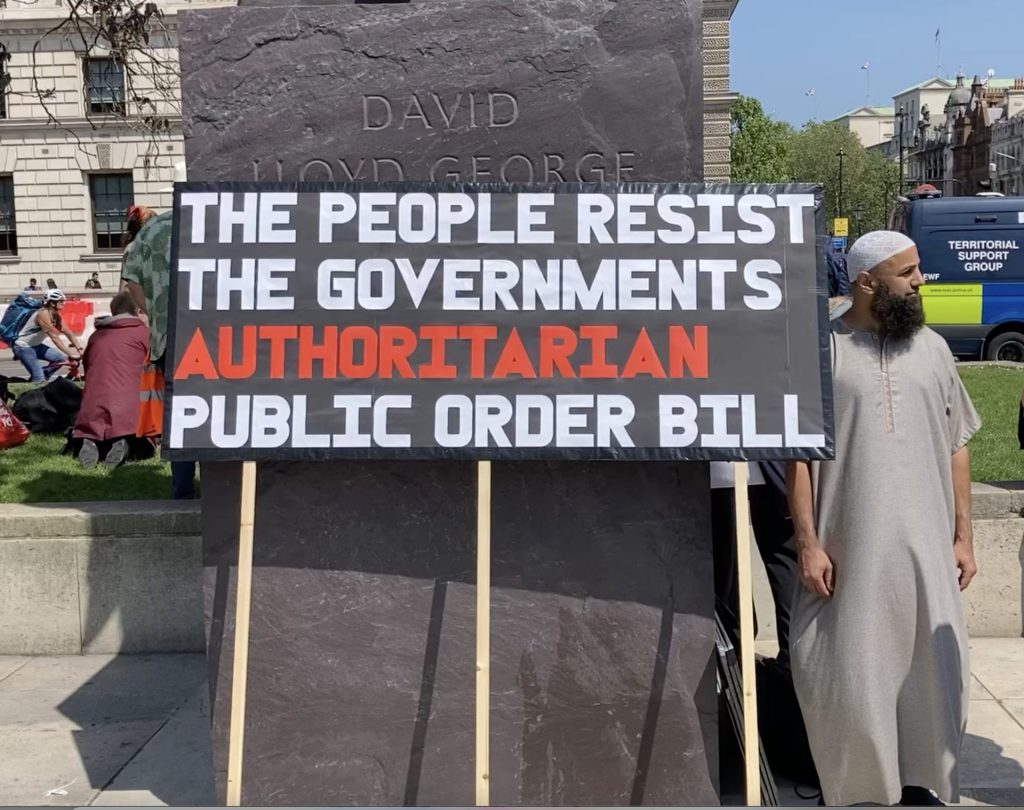 Draconian
In addition to creating new police powers, the Public Order Act also amends the definition of 'serious disruption'. It now includes any protest that prevents members of the public from going about their day-to-day activities.
Critics have called it undemocratic.
Speaking on Radio 4's PM programme on Friday, Sue Sim, former Chief Constable of Northumbria Police and former lead on public order for the Association of Chief Police Officers (ACPO), said: "When you have something that's as broad and draconian as this, it erodes the very principles on which policing is founded.
"These powers are a step too far in relation to British democracy and to British policing itself."
At the Bill's second reading last year, Shadow Home Secretary Yvette Cooper MP told the Commons: "The Bill includes powers that are too widely drawn and which erode historic freedoms of peaceful protest.
"They will target peaceful protesters and passers-by who are not disrupting anything or anyone at all."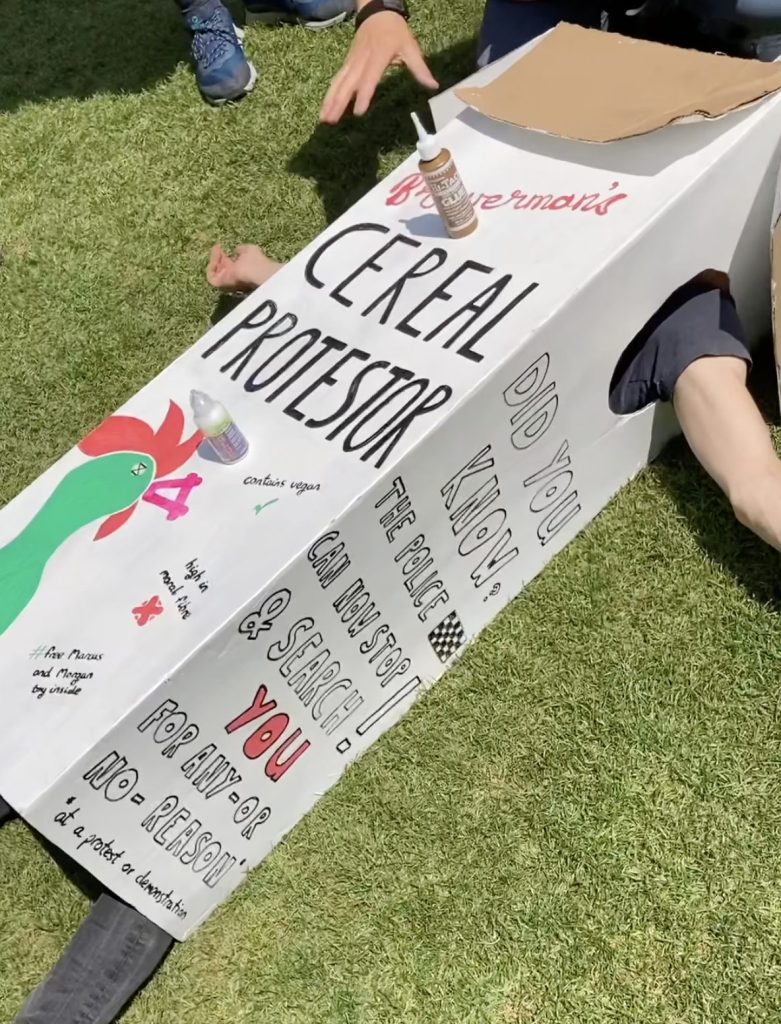 Evolving tactics
But defenders of the new legislation say it is both proportionate and necessary.
Conservative MP Nickie Aiken told Parliament: "Existing legislation has not kept pace with the evolving tactics of modern-day protesters.
"We cannot overlook the very real concerns of thousands of ordinary people who are disrupted by demonstrations that go well beyond what is necessary."
Arrested for doing nothing
At the event in Parliament Square, demonstrators expressed concern about the new legislation.
Paul, a Just Stop Oil protestor from Tonbridge Wells, told South West Londoner: "I'm frightened at the restriction of people's liberty.
"At the coronation, people were being arrested for doing absolutely nothing – just for having some placards or wearing some t-shirts."
Penny, a member of Amnesty International from Whitney, Oxfordshire, pointed to the placard she was holding. "If I had some of this duct tape with me, I could be arrested for going equipped to tie myself on."
Others defended the right to carry out disruptive protest.
John, an XR protestor from Claygate in Surrey, said: "I feel that a certain amount of disruption is necessary to wake people up."
Just Stop Oil protestor Rosemary, from Macclesfield in Cheshire, said, "We've done all the petitioning and lobbying and writing letters. We've done all the peaceful protests.
"It hardly makes the headlines. We can't wake people up unless we cause them disruption."
All images credit: Marc Rothman