A new School Street and Clean Air Route has been launched in Upper Edmonton as part of an attempt to combat air pollution outside local schools.
The project, which will remove motor traffic from Grove Street outside St John & St James Church of England Primary School, is part of Enfield Council's move to encourage sustainable travel.
School Streets programmes, first introduced to London in 2017, restrict car access in areas surrounding school gates to reduce toxic nitrogen dioxide levels and carbon emissions.
The work was funded through Mayor Sadiq Khan's £70 million Good Growth Fund, which finances regeneration in local economies.
Rick Jewell, Labour councillor, said: "We are creating a greener Enfield by helping make walking and cycling to school safer and stopping dangerous levels of traffic.
"We will continue planning more in areas where they are needed the most."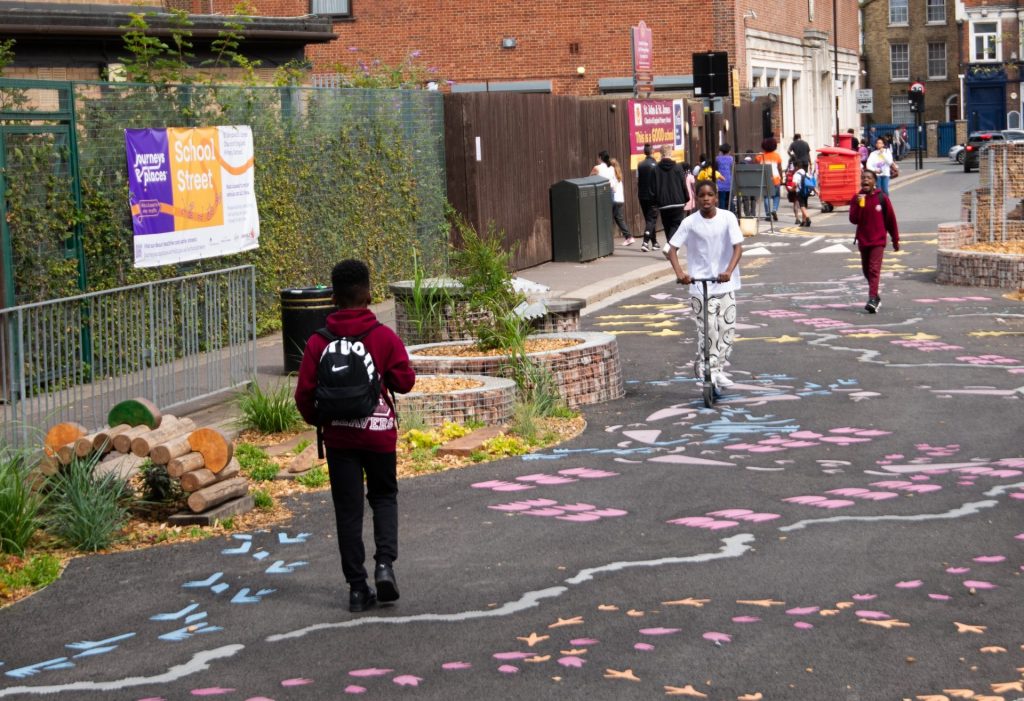 Jewell, who also serves as council cabinet member for the environment, promised to work closely with schools, parents, and residents as the scheme, which already provides 19 School Street projects in Enfield, continues.
Nitrogen dioxide levels in London have been under scrutiny in the past few months, after a City Hall study found multiple breaches of UK legal limits and widespread breaches of WHO recommendations.
Edmonton itself has seen protests, with campaigners claiming adverse health effects caused by local pollution are exacerbating racial and economic inequalities.
The capital's air pollution and carbon emissions have been a central target for Sadiq Khan, with School Street programmes coming alongside measures like the expansion of the ultra-low emission zone. 
Unlike other School Streets in the borough that operate at set times from Monday to Friday during term time, the restrictions on Grove Street are permanent and will apply 24 hours a day and seven days a week throughout the year.