Sir Keir Starmer claims Labour are back on track, distancing themselves from allegations of anti-Semitism, following a landslide victory on Thursday in Barnet local elections. 
The Labour Party won 41 seats in Barnet, having held only 25 council seats since 2018, with the Conservative Party winning just 22.
Barnet is believed to have the highest Jewish electorate in the country, with 54,000 Jewish people living in the north London borough, comprising 15.5% of its electorate.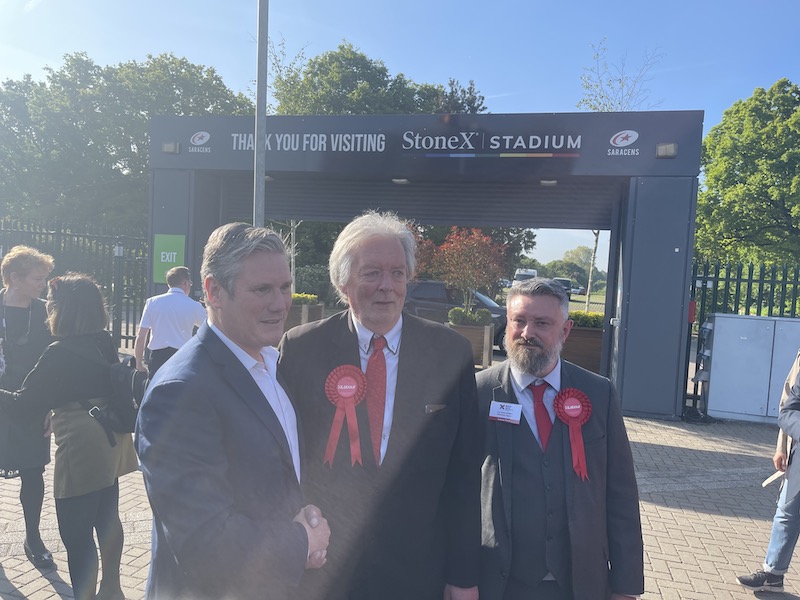 Starmer said: "This is a massive turning point for the Labour Party, showing what a difference the hard changes we've made over the last two years have made.
"My first words as leader of the Party were that we would root out antisemitism, and not tolerate it in this Party.
"The test of that would be voters trusting us again in places like Barnet, and they've done it!"
In the previous council elections, in 2018, Labour struggled to compete with their main rivals Conservative Party, who won 38 of the 63 available seats.
This was widely regarded as a consequence of the allegations of anti-Semitism within the Labour Party under former leader Jeremy Corbyn's stewardship. 
Yet Starmer, who has been frequently outspoken in his intentions to repair his Party's relationship with the Jewish community, would appear to have delivered on that promise.
But is this an accurate reflection of progress made by Labour in the Jewish community?
At first glance it might appear to be, but the reality suggests there is still mistrust for Starmer's Party, despite the progress they have made in the borough.
In Golders Green – home to more than 12% of Barnet's Jewish community – both elected councillors were from the Conservative Party, who both individually won more votes than the other six candidates combined.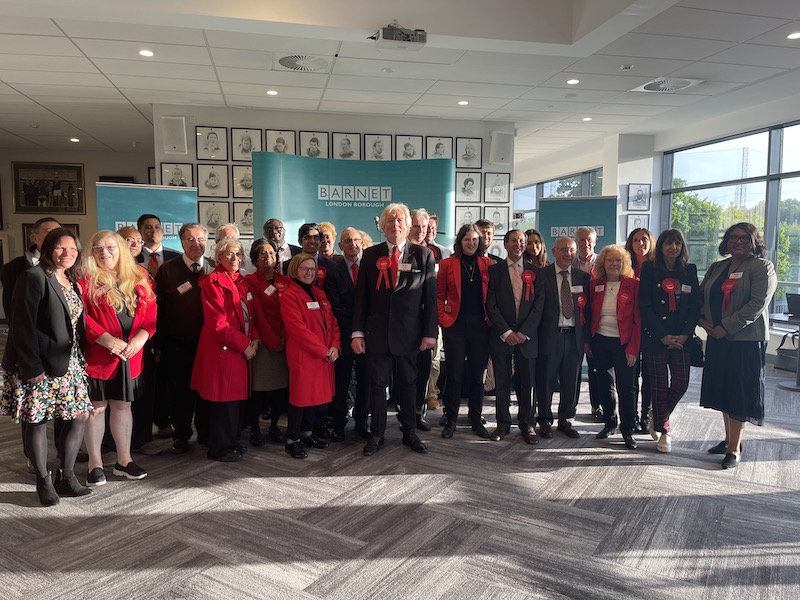 Hendon, which has more than 5200 Jewish residents according to Barnet Council, also voted overwhelmingly in favour of the Conservative Party.
All three elected candidates were Conservative representatives, and they received more than 57% of all votes cast in Hendon.
Lastly Mill Hill, home to almost 3,500 Jewish people, followed a similar trend, electing three Conservative Party councillors, although the margins were much narrower than in both Hendon and Golders Green.
So what does this mean for Labour's ongoing relationship with the Jewish community, specifically in Barnet?
Labour's historic landslide victory in the borough is a seismic victory, and it is therefore difficult to ignore, but the sea of red votes across Barnet perhaps paves over the cracks in this shattered relationship.
Barnet as a whole may have voted for Starmer's Labour Party, but it would appear that much of the north London borough's Jewish community remain to be convinced that there has been any meaningful change at all.