Scouts from across the country descended on Hyde Park this morning as volunteers to support the public.
Hundreds of young people from across the UK and Commonwealth are volunteering at the coronation, with 150 in Hyde Park, helping the public and giving out supplies such as flags.
The Scouts have a long history with the royal family, having helped with the coronation of the late Queen Elizabeth II as well as helping with the coronation of George V in 1911.
Scout Oliver Rhodes, 18, from Yorkshire, said: "The atmosphere in London is amazing.
"On Thursday when I was walking around you could tell something was brewing."
The scouts arrived on Thursday and are camping at the Scouting Headquarters in Gilwell Park, Chingford.
Scout Angus Halliday, 18, travelled all the way from Edinburgh for the event.
Simon Viles, 48, a scout and a research and info officer from Cornwall, said: "We are here helping the public which is part of the starting values of the scouts to support the community."
The scouts had a clear sense of duty.
Lily Graham, 19, from Northumberland, said, "As scouts we have a duty to God and the King."
For Viles, the coronation is a chance to bring people together.
"It's one of those things where even if you're not a Royalist, its bringing the country together," he said.
Sophie French, 18, a scout from West Sussex, was pleased to meet other scouts from across the country.
She said. "It's been nice to meet a network of people my age that also enjoy scouts because as you get older, there's less people involved.
"It's nice to meet people from all over the UK and the world."
All the scouts are working towards their King Scout Award, which is the highest award that can be received in youth scouting.
Scouts were not the only young people supporting coronation events today.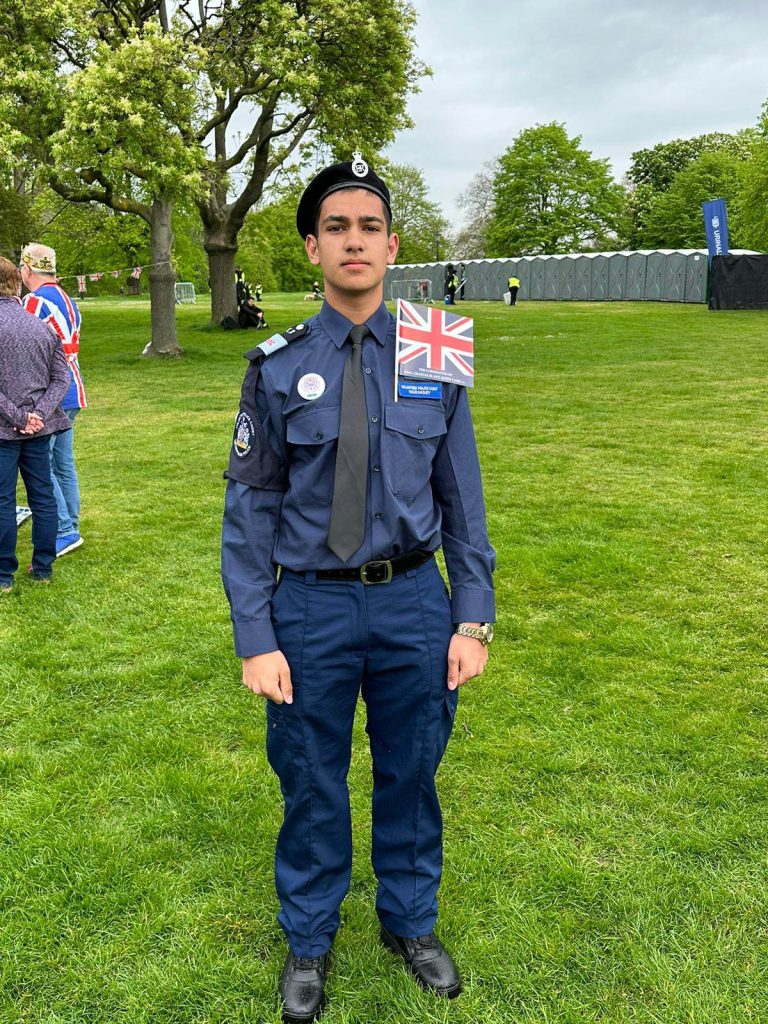 Metropolitan Police Cadet Yanko Velve, 16, was also volunteering at the event.
Yanko has been a cadet for three years, and wants to become a police officer.
"That's my dream job," he said.
Featured image: Lilith Foster-Collins