South Shields Cricket Club focuses on nurturing the next generation of talent and has received a vital boost thanks to funding from The National Lottery.
Hundreds of charities and organisations throughout the UK are gearing up to mark the Coronation of King Charles III on 6 May by delivering a range of activities, which aim to bring people together or make a lasting positive impact in their communities.
And South Shields Cricket Club have received Lottery-supported funding from the Sport England Small Grants Programme.
In this Coronation year, Sport England have been looking at two additional areas which reflect His Majesty the King's personal passions.
Via their Small Grants Programme, they have been utilising National Lottery funding for projects that focus on sustainable activity while reducing the impact on the environment, and projects focusing on the development of skills in young people.
This could mean supporting young people through coaching qualifications or relevant sports administration courses or trying new sessions to bring new participants into a club.
"We do things right, we have been really good with our juniors – I like to think our junior section is as strong as anyone's, certainly in terms of numbers," said Club Chair Patrick William-Powlett.
"These last few years we have been running summer camps, which we have made free to kids with disadvantaged backgrounds, and we have been doing those three days a week. This year we are doing that for half-term as well – we are making it free for everyone.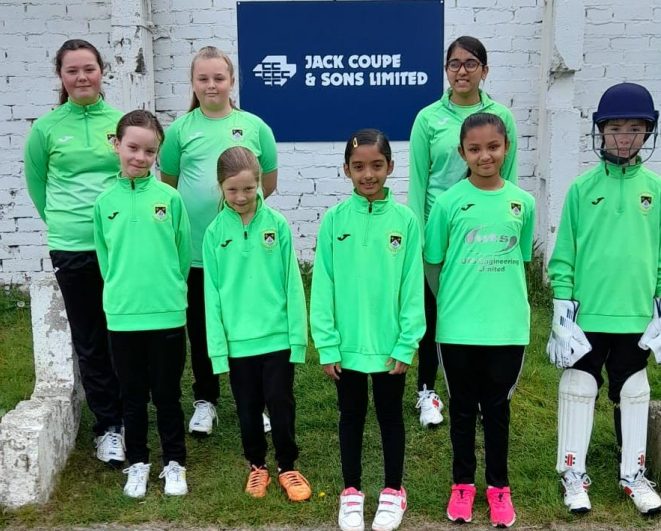 "We have been going into primary schools with elevated levels of deprivation, particularly targeting those with extraordinarily little and giving them something positive to do. We feel extremely fortunate that we have the resources and the funding to do that."
For months, organisations have been applying for National Lottery funding to help celebrate and mark the Coronation of His Majesty the King and Her Majesty the Queen Consort.
Encompassing areas of the environment, arts, education, community, heritage and sport, National Lottery funding is being used to deliver a weekend of extraordinary events or projects which will have a lasting positive impact in their communities beyond the Coronation.
From Coronation Big Lunches and street parties, which bring people together – delivering culture, art, and music festivals – to supporting projects that provide new opportunities for diverse younger people to engage with heritage or sport, there is truly something for everyone.
Funding from The National Lottery is not only enabling South Shields Cricket Club to bring cricket to primary school children in their area, It will also help renovate key facilities at the club itself and help boost the number of junior members.
Patrick William-Powlett added: "The funding we receive is massive. We are a big club, and we have lots of members, but we have not got space to upgrade our training facilities.
"We have this old artificial strip on the edge of our square where we can practise, but it is old, and it is dangerous, and we cannot use it anymore.
"It is going to make a massive difference, as we are going to put a new surface in place so the kids can play throughout the summer. It will be a massive boost for the summer camps.
"We also have quite a sizeable percentage of our kids who cannot afford to pay the club membership or to pay for the clothing, so again we have been extremely fortunate. We work hard and we manage to get sponsorship too and make sure they can play.
"We do a lot of work in the community and long may it continue."
Sport England's Small Grants Programme is still open, with the closing date for applications on 30 June 2023. Please visit the Sport England website for more information.
National Lottery players raise more than £30 million a week for arts, education, environment, health, heritage, sport, and voluntary projects across the UK; see the difference it's making near you at www.lotterygoodcauses.org.uk