A royal superfan who moseyed all the way from Texas to take in the Coronation scenes says she cannot support a decolonised crown.
Mari Boepple from Houston, Texas camped out on the Mall since Thursday afternoon for a prime spot with her friends, as they did for William and Kate's Royal Wedding in 2011.
She said: "We came over especially for the Coronation. It's a huge historical event!
"They're just such a huge part of history and I love that historical value they provide. I can't wait to see them in their crowns. Nobody does pomp and circumstance like the Brits!"
Asked if she had seen a display nearby them on the Mall protesting the Kor-I-Noor diamond's 105-carat-hold in the Queen Mother's Crown, Mari shook her head and said "Well, everybody has an opinion and I understand that."
The diamond, often regarded as improperly-acquired spoils of British India, has long-since been a focus of controversy.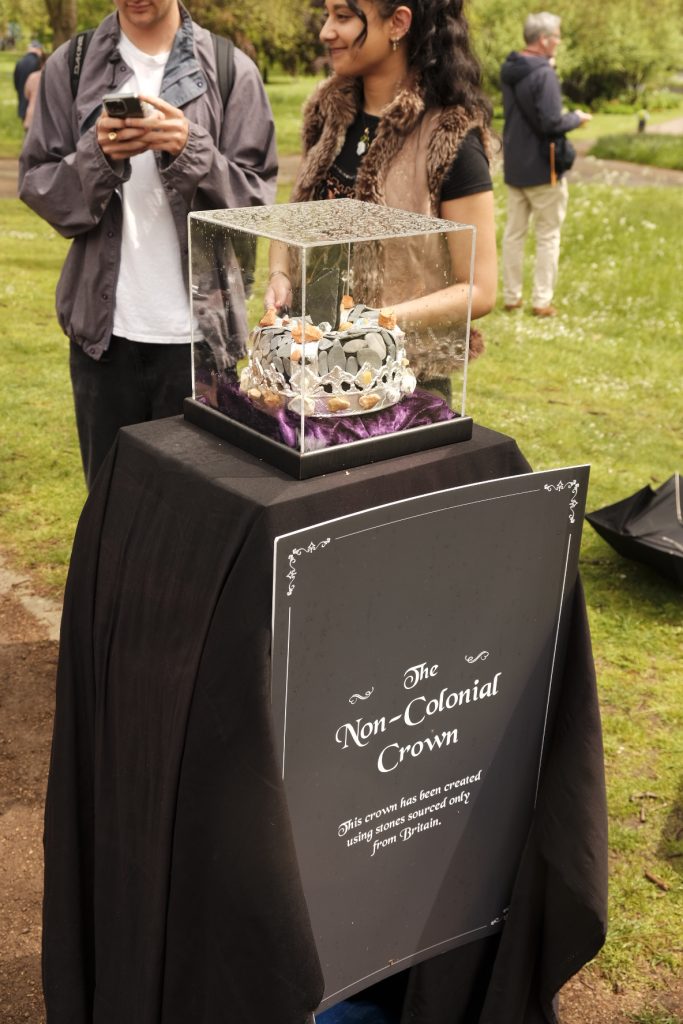 Queen Camilla chose not to use the Queen Mother's Crown for her coronation, opting instead for Queen Mary's Crown, crafted in 1911.
Aisha Sadiq, 23, an advertising creative who set up that protest display said: "We thought we'd make a non colonial crown entirely out of British rocks, to show that the Kor-I-Noor diamond should be brought back to India."
The crown is made of pebbles from Brighton, slate from Cardiff, tin from Cornwall, and stone from Dartmoor.
Aisha added: "We've been really surprised by the reactions of people. We havnt had any negative responses at all.
"Shouldn't there be British stones for a British crown?"
For Mari though, it was the begemed coronation headwear she was thinking of most, "I can't wait to see King Charles and Queen Camila in their new crowns. I hope they wear them!"