Three women are being celebrated this week by their employers as part of its UK-wide celebration of International Women's Day.
Whether it's to share experiences of women supporting women through mentorship, upskilling and affinity groups, or to highlight high-flyers, Amazon, is celebrating the dynamic range of individuals working across its network.
Ramona Williams, Ali Burlingham and Georgia Akuwukdike are three of those women.
Ramona, from Milton Keynes, works at Amazon as a Diversity, Equity and Inclusion Change Manager for the UK and Ireland.
Ramona divides her time between homeworking, Amazon's corporate office in London and supporting the various delivery stations across the network.
Alongside her job as DEI Change Manager, Ramona is the President of Amazon's Black Employee Network (BEN) UK Operations Affinity Group and she also mentors' women at Amazon through several employee programmes.
She said: "I love being involved in things like mentoring programmes and affinity groups because they have a genuine impact on women at Amazon.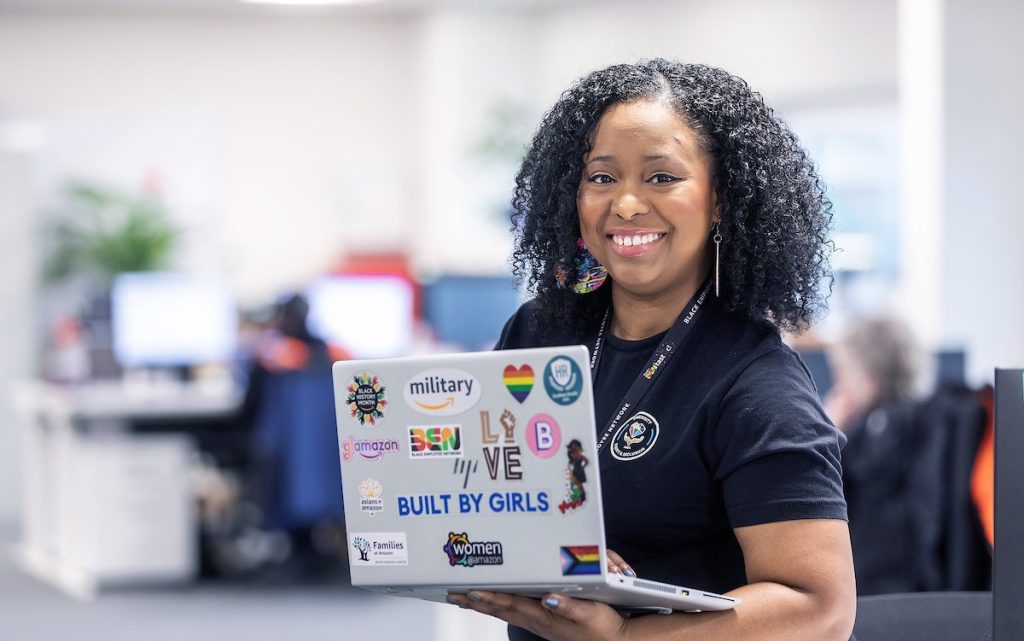 "Particularly as a Black woman, I think it is important to know that we can all be roles models and a source of support for others.
"I love hearing how the work we do helps people as individuals – that's the most rewarding part of what I do here at Amazon."
Ali, from Bristol, works at Amazon's fulfilment centre in the city as a General Manager's Assistant. She is also a Mental Health and Wellbeing Lead there.
During her time at Amazon, Ali has created physical and psychological sessions for the Bristol team, including dog therapy and yoga – some of her proudest achievements at the company.
"I see International Women's Day as a celebration of how far we've come. It's nice to have a day when we can focus on women's achievements, she said.
"It doesn't matter what industry you're in, we have achieved so much in the past century and that's something women should be proud of."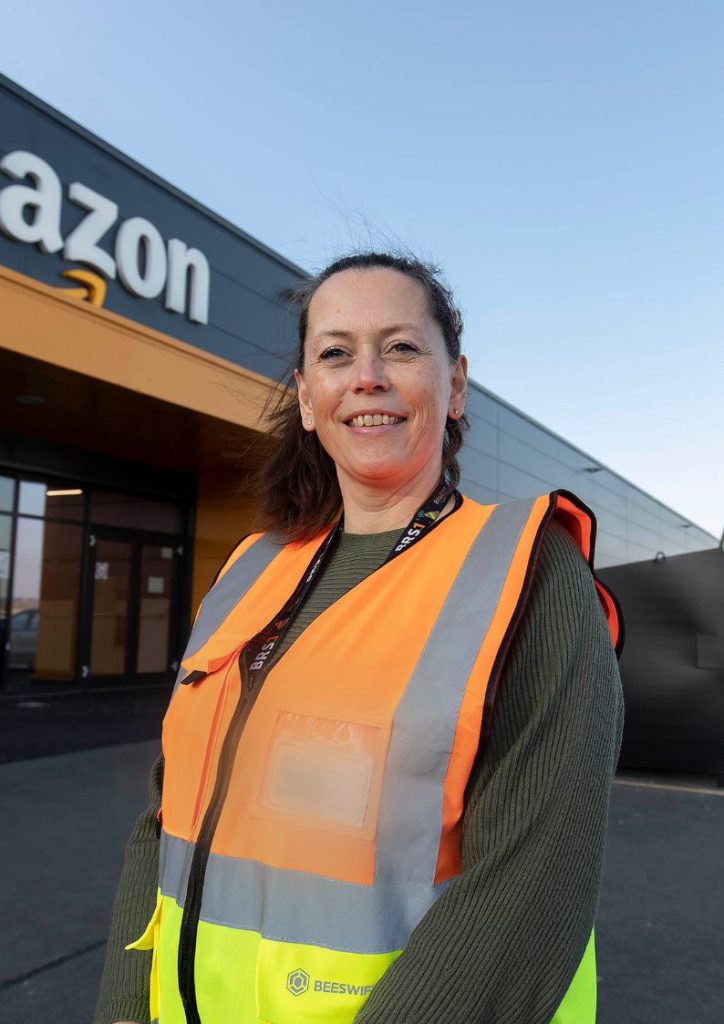 Georgia is a General Manager at the Amazon corporate office in Manchester, supporting the Amazon Expansion Business.
She joined the company through the Amazon Pathways Programme, which is designed to develop talented MBA or Masters-level graduates with the skills they need to be Amazon General Managers and Directors.
She is involved in mentoring through the programme as an alumnus and is also a mentor for BEN.
Georgia has also recently started a mentoring programme for young females aged 16-23 who are going through defining moments in their lives. She aims to give them support and guidance to fulfil their potential within all aspects of life, including career, finances, health, relationships, and education.
Georgia said: "It is extremely fulfilling to witness somebody succeed in something they never believed possible. I am proud to be a part of their journey and have the chance to open doors and opportunities for people."
To celebrate IWD, Amazon is hosting a series of events designed to support this year's theme: #EmbraceEquity. Celebrations will take place throughout the month of March, kicking off with Amazon's annual IWD Festival.