It may surprise you to learn that the Queen was no stranger to the London Underground. In fact, she alighted more than once, being the first monarch in history to do so.
Her links to the tube were established in 1939, when she and Princess Margaret, aged just 13 and eight at the time, travelled from St. James Park to Tottenham Court Road. They were accompanied by their Governess and a Lady-in-Waiting.
Both princesses were fascinated with the escalators, automatic ticket machines and automatic doors, and the journey was said to form part of their education, according to the Staff Journal of London Transport.
The Queen's links to the London Underground were not limited to a single return journey in 1939, however. She opened the Victoria Line 30 years later, where she boarded the front carriage with the driver.
Throughout her reign the Queen inaugurated several underground train routes, perhaps most notably the Channel Tunnel.
The Queen opened the Channel Tunnel in May 1994, when she took the first Eurostar train from Waterloo International to Calais. There she meet former French president, François Mitterrand, and they together cut the customary ribbon.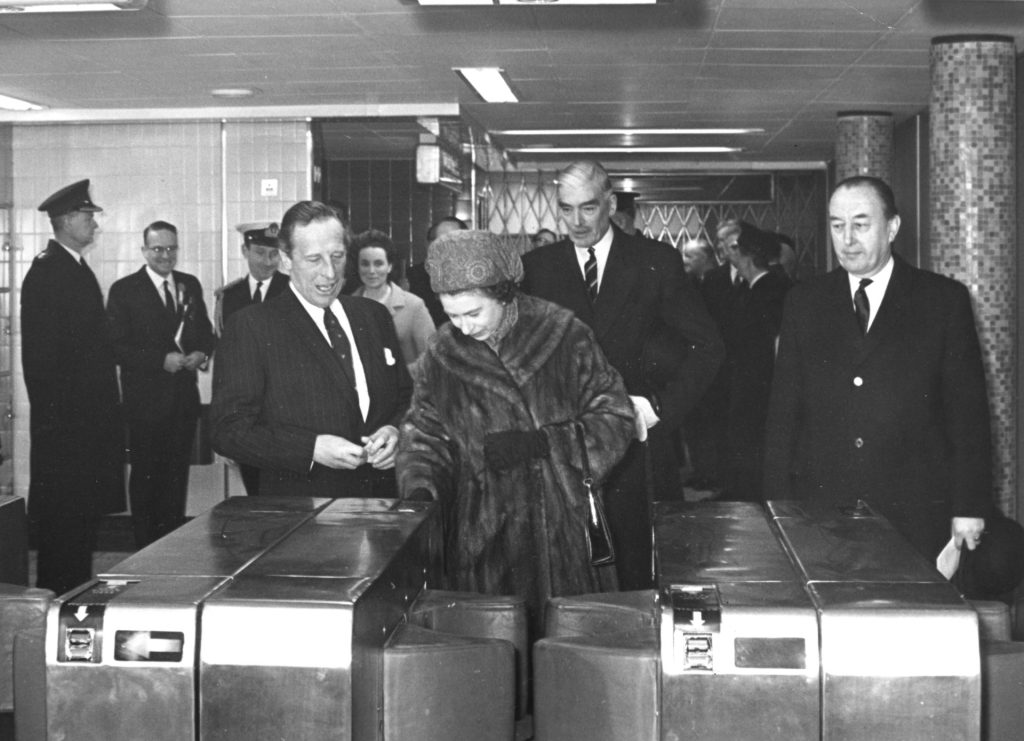 The train from Waterloo was timed to pull in to Calais exactly as President Mitterand's train arrived from Paris, a passenger aboard the first Eurostar told South West Londoner.
Brian Perry, who at the time was managing director of travel company Hogg Robinson, was among those invited to the Eurostar's inauguration, and rode the first train through the Channel Tunnel along with the Queen.
Mr Perry said: "Once we arrived in Calais the Queen and the French President were whisked away to lunch in two cars. While the rest of us were left to soak – it was raining buckets."
In Calais, the Queen, the former French President and all the invited guests dined in marquees.
Mr Perry said: "We ate the food, which was very french, drank wine, heard a couple of speeches, then boarded the train back for Waterloo International."
Although it was a train like any other, the event's historic significance was strongly felt by those in attendance, not least due to the Queen's presence.
Featured image credit: TFL