More than a third of drink spiking happens at private parties according to evidence given to a Home Affairs Select Committee in January.
The CEO of the Alcohol Education Trust (AET), Helena Conibear, gave the committee a series of shocking statistics giving some perspective to the challenge that drink spiking is presenting.
A series of reports into drink spiking and malicious drugging by injection late last year lead to a boycott of night clubs known as the Big Night In and in January the select committee launched its own investigation, speaking to witnesses and experts across three sessions.
Speaking to SWLondoner, Conibear said: "What is also important to note is nearly a quarter of the drinks that were spiked were non-alcoholic.
"We are finding that spiking is taking place not only in more obvious places such as night clubs and bars but that the highest prevalence, at 35%, was private house parties and in other places including on holiday.
"What is very frightening about that is that we know the spiking is taking place or being committed by a wider friendship group."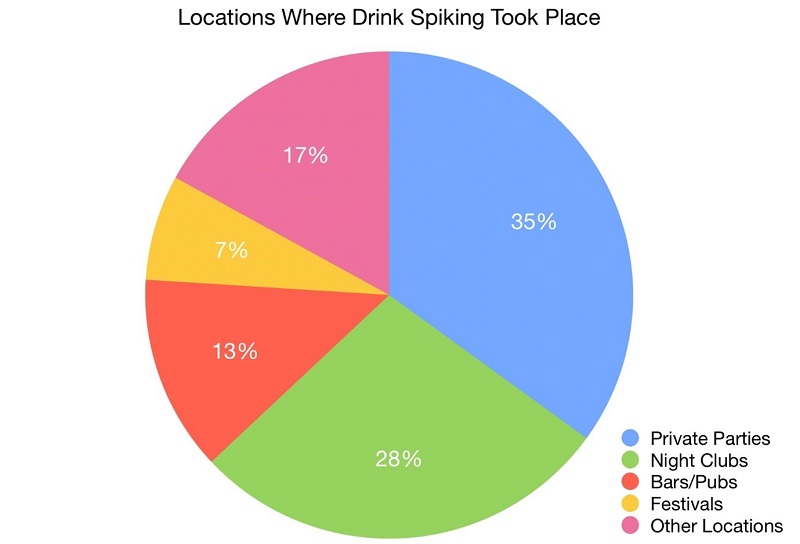 Overall, the survey suggested 12% of young people had been spiked at some point, but that rose to 15% for women and 17% for gender nonbinary people.
Although the survey was small, 747 respondents, and self selecting making it more likely for someone who had been spiked to take part, Conibear pointed to larger surveys from the Tab and YouGov which broadly agree on gender balance and prevalence, although they made no reference to spiking locations.
However a November survey by the National Union of Students (NUS) also found 29% of spiking incidents happened at house parties.
Conibear added: "We need to call drink spikers out. They think it's a joke with friends, it is not.
"We need to make them aware they will face prosecution, which means we need more reporting."
Just 8% of respondents who said they had been spiked, had reported the event to the police.
"The problem is how quickly the drugs leave the system," Conibear said.
"Club and bar staff need drink testing kits for when they see anyone acting strangely, test their drink if they seem too drunk.
"Don't assume it's just alcohol, even if that's what it looks like."