Jeremy Corbyn addressed thousands who marched to Downing Street to mark the 75th anniversary of the Palestinian Nakba.
Corbyn was brought out as a speaker at Saturday's event organised by the Palestine Solidarity Campaign (PSC).
His speech came after a march through London which began outside the BBC headquarters, to commemorate Palestinians who fled during the Nakba of 1948.
Corbyn shouted to the crowd: "We are here to demand full, immediate and unconditional recognition of Palestine, and we are here to support the right of return.
"We will never give up on the rights of the Palestinian people to live in peace in their own land."
A former leader of Labour Party, Corbyn lost the whip in 2020 following his response to the EHRC report into antisemitism in the party. He represents the London constituency of Islington North.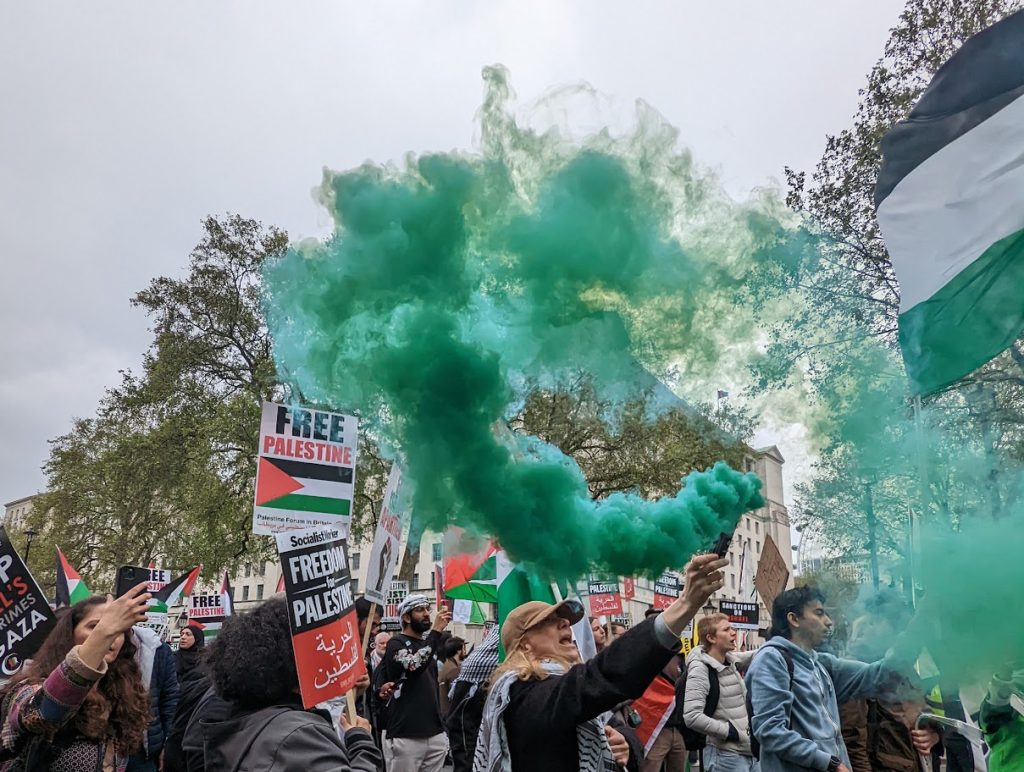 Members of the Palestinian Youth Movement stood at the helm of the protest carrying keys — a symbol of the Palestinian right to return.
In 1948, the Nakba saw as many as 700,000 Palestinians flee or be forcibly expelled from their homes.
However, a spokesperson for the Israeli embassy said: "When the State of Israel was established, neighbouring Arab countries declared a war of extermination to ethnically cleanse Jews from the land, but Israel survived this attempted annihilation.
"The real Nakba, or 'catastrophe' for the Palestinians, is their decision to choose war and reject the internationally-accepted plan for peace."
Youth activist Yasmin Elsouda said: "Each year, this day reminds me of our collective conditions. Every Palestinian family has a Nakba story."
One such person with a story is Palestine Solidarity Campaign (PSC) director Ben Jamal, whose grandparents were forced to leave their home in West Jerusalem and eventually died in exile in Beirut.
The PSC organised the protest, and Jamal explained: "We mark the Nakba not as a moment of historical trauma rooted in the past but as an ongoing process of dispossession, of colonisation, and brutally enforced oppression."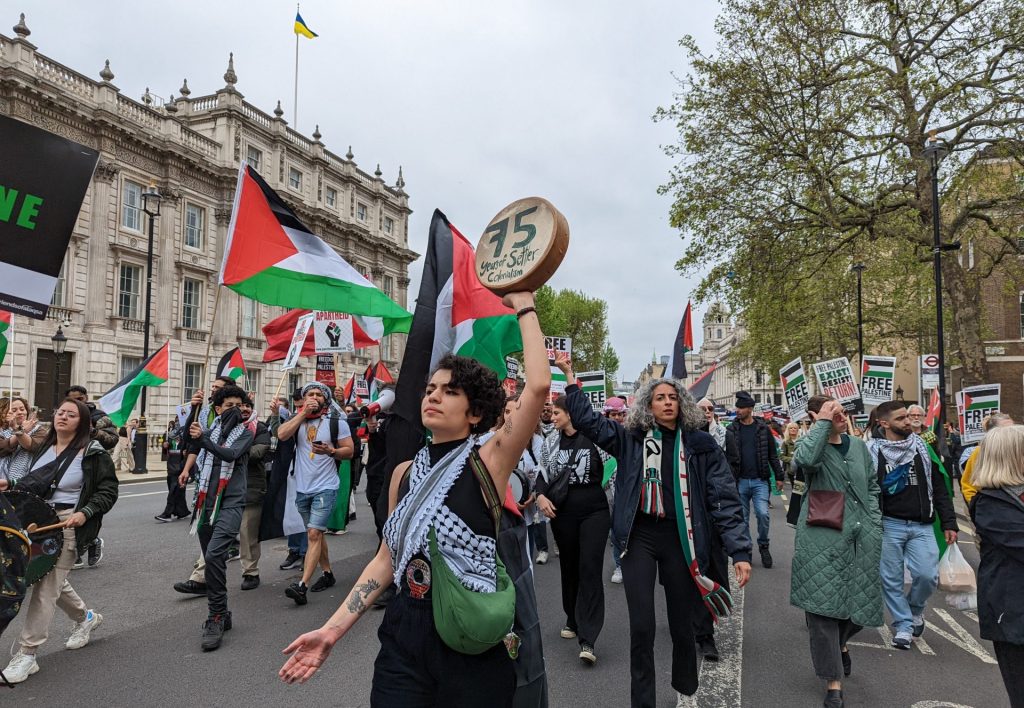 This came days after the Financial Times reported that Secretary of State Michael Gove will push for a ban on Boycott Divestment and Sanctions (BDS) to prevent boycotts against Israel and stop public bodies from adopting "their own foreign policy".
The Nakba demonstration was not the only event organised by the PSC in recent months — in March, Israeli Prime Minister Benjamin Netanyahu was met with protests when he visited Rishi Sunak in London.
British Israelis also came out during his visit to demonstrate against a reform that would allow Israel's right-wing government to take control of the committee which appoints judges to the Supreme Court.
The reform has been postponed, but Netanyahu's opponents worry he will continue trying to use judicial reforms to guard his authority and the policies of his government.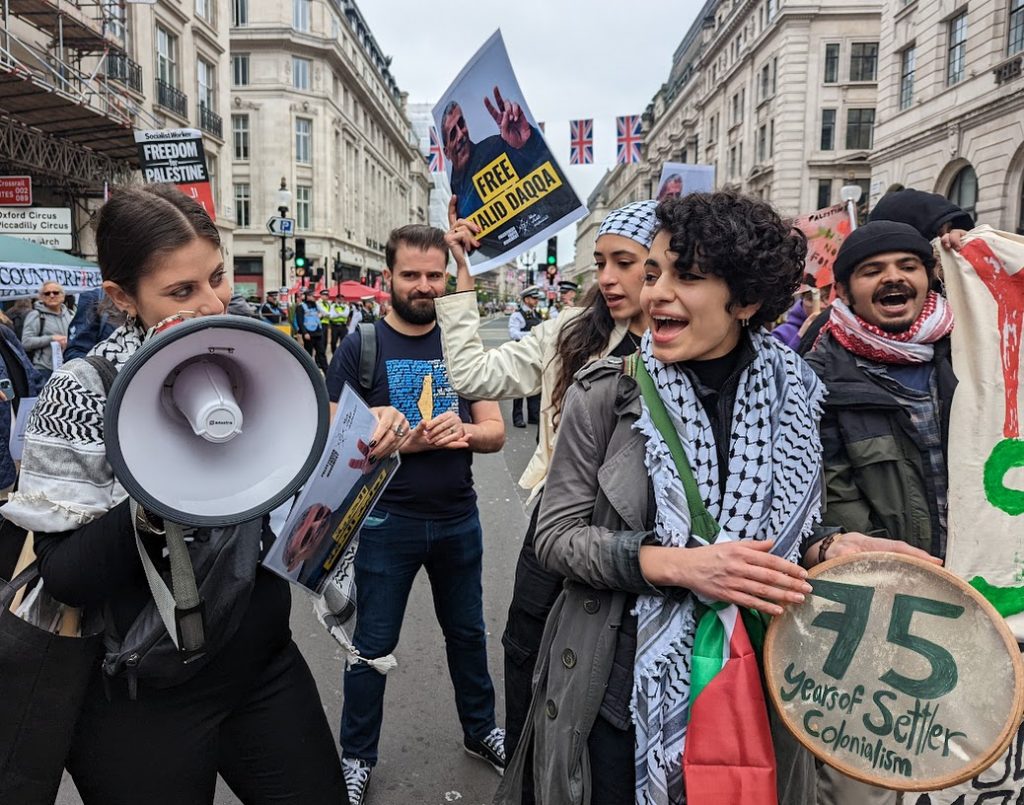 Saturday's protest was a collaborative effort to reach that end point which Palestinians envision as freedom from oppressive rule and recognition of the right to return.
Palestinians, British trade unions, anti-militarism groups, and Jewish organisations critical of the Israeli government all turned out to show support – despite train strikes.
David Rosenberg from the Jewish Socialist Group said: "Just because we are Jewish, doesn't mean we are blind to what is going on in Israel."
People across all groups involved in the protest paid tribute to Al Jazeera's Palestinian American journalist Shireen Abu Akleh who was shot dead last year.
The Israel Defence Forces eventually stated there was a "high possibility" she was "accidentally hit by IDF gunfire", and said her death took place during an operation to prevent "Palestinian terrorism".
Shireen's memory was evident across the protest, with her face emblazoned on marchers' clothes and banners, and shouts of "Justice for Shireen" echoing through the crowds.
Further frustration for the protestors came from the announcement over the weekend that Britain is supplying Ukraine with long-range missiles – with Simon Dubbins from British trade group Unite the Union questioning why Britain has not expressed similar support to the Palestinian cause.
Meanwhile, a Foreign, Commonwealth and Development Office spokesperson commented: "The UK supports the establishment of a two-state solution with Israel and a future Palestinian state living side by side in peace and security."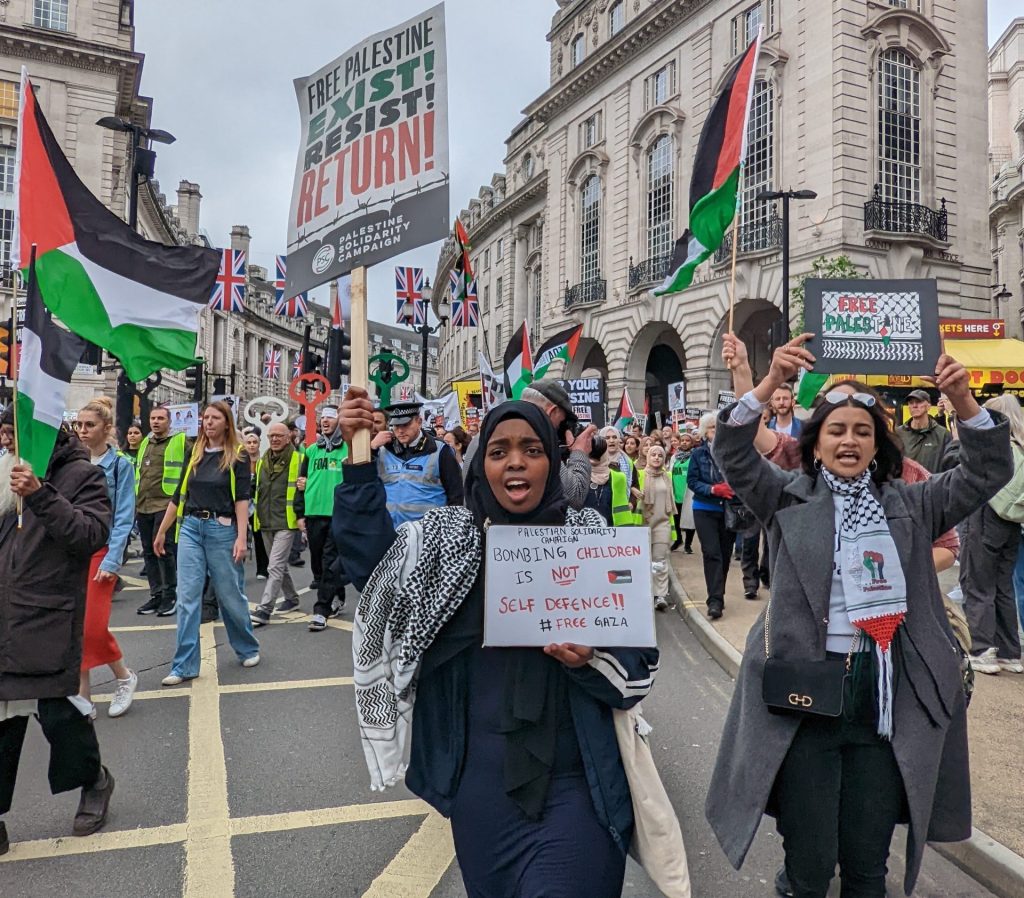 Featured image credit: PSC