A Bulgarian school in London has been teaching customs and traditions from the country to British-born Bulgarian children and those who have just come into the country.
School "Bulgarche" opened in 2012 and currently operates two branches; one in Southgate, North London and one in Greenford, West London.
The school has been working closely with Bulgaria's Ministry of Education and Science to provide relevant teaching to children living in London.
If they then choose to do so, the children are able to continue their education in Bulgaria without falling behind or missing out key aspects of the syllabus.
The principal of the school Neli Chifudova, said: "We aim to establish a real sense of community and familiarize the children with their roots.
"The strengthening and preservation of the Bulgarian spirit beyond our borders is very important to us."
She further expressed her gratitude to all the staff and parents who were instrumental in the creation of the community.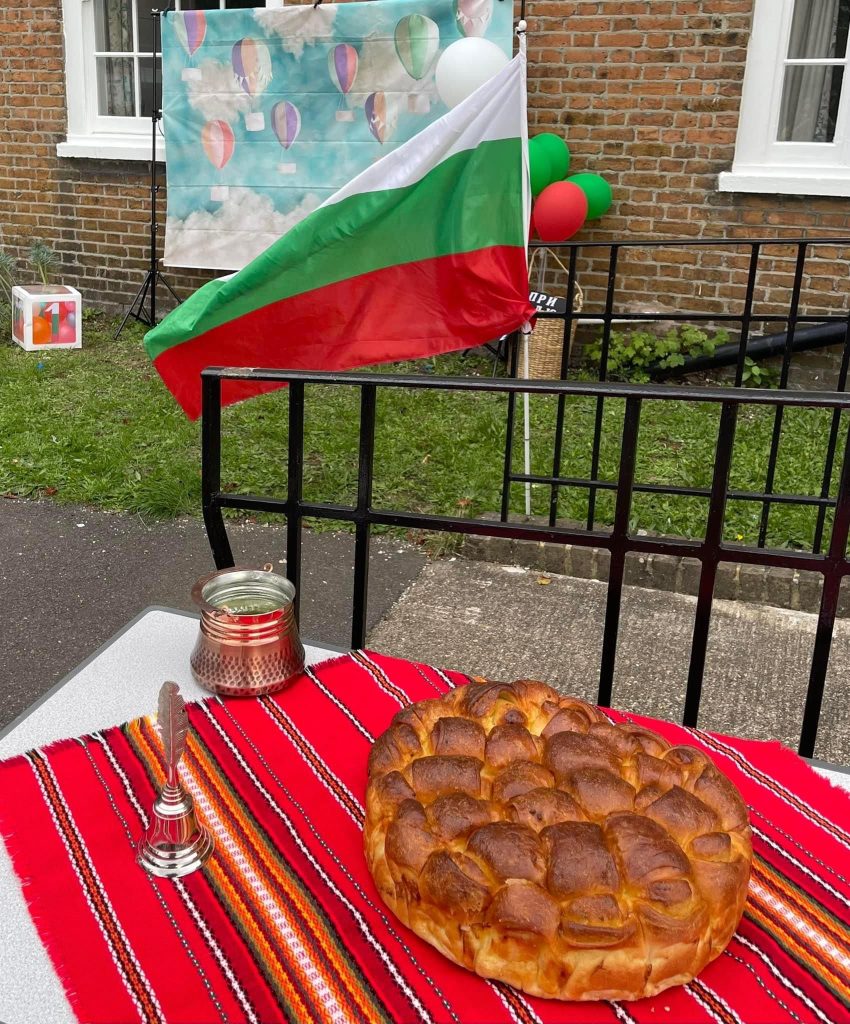 The school currently has around 300 pupils, covering the first seven grades of the Bulgarian education system.
The Ministry-approved syllabus covers Bulgarian Language and Literature, geography, history, biology and mathematics.
Children are taught how to read and write in Bulgarian fluently while the older classes take on some of the most important classical Bulgarian writers such as Ivan Vazov and Hristo Botev.
Vazov's most famous historical novel Under The Yoke(Pod igoto), depicting life under Ottoman rule, is also taught.
The school also recognises the importance of the British educational system and encourages all of its pupils to attend primary and secondary school.
They operate on weekdays from 1600 BST to 1800 BST and on weekends to accommodate this.
Chifudova also highlighted the plethora of enriching extracurricular activities that the school does, such as concerts, plays and national dancing along with celebrations of famous Bulgarian holidays.
The school is currently planning to celebrate The Day of National Leaders on the 1 November with tributes to some of Bulgaria's most important historical leaders.
Featured Image Credit: School "Bulgarche"