Everything you need to know about Labour-run Ealing Council and what to expect from the 2022 local elections this Thursday, 5 May.
With 342,000 residents, Ealing is the fourth most populous London borough and comprises seven major towns: Acton, Ealing, Greenford, Hanwell, Northolt, Perivale and Southall.
Local elections have been held every four years to select 69 councillors to represent 23 wards across the borough.
The last council elections, held in May 2018, resulted in the election of 57 Labour, eight Conservative and four Liberal Democrat councillors.
Ealing Labour has maintained control of the council since 2010, with Councillor Peter Mason serving as council leader since May last year.
Following council leader Mason's selection, Labour councillor for the Hobbayne ward Lewis Cox resigned in protest.
His strongly-worded resignation letter read: "By continuing to serve under Cllr Mason, I would effectively be endorsing him and his toxic brand of politics and that is not something I am willing to do."
Following a review by the Local Government Boundary Commission for England, from the May local elections onward Ealing will be represented by 70 councillors across 24 wards.
The boundary changes mean there are to be 22 three-councillor wards and two two-councillor wards.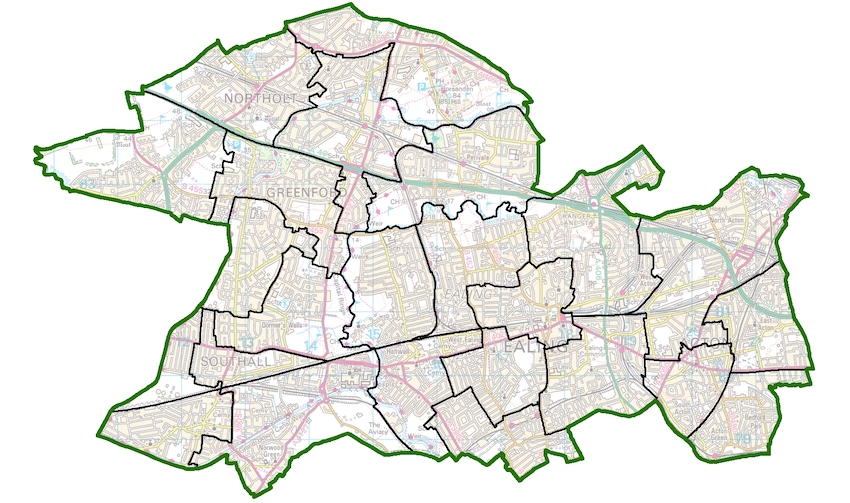 The local council elections will be held on Thursday, 5 May from 7am until 10pm.
All registered electors will be able to vote on who will be their local councillors for the next four years.
Electors will have as many votes as there are councillors to be elected in their ward, with the top two or three being elected.
A total of 264 candidates are standing for the 70 seats.
The Conservatives and Liberal Democrats are both putting forward 70 candidates, while the Labour Party are offering 70 candidates.
There are also 30 Green candidates standing, 11 from the Independent Network, eight from the Trade Unionist and Socialist Coalition, two from UKIP, one from the Social Democratic Party and two candidates are standing as independents.
High on the agenda for voters are the recent introduction of Low Traffic Neighbourhoods, the need for social housing and the high levels of air pollution in the borough.
More information can be obtained by contacting Ealing Council electoral services on 020 8825 7777 or by emailing [email protected].
Featured image credit: P.g.champion via Wikimedia Commons under CC BY 2.0 UK license