A West London university celebrated Pakistan Day on Wednesday 23 March, with the institution's Pakistani society hosting an event for its students.
The University of West London (UWL) Pakistani Society held the event on its Brentford campus to raise awareness of Pakistan Day, providing fun activities while explaining the history of the event.
Pakistan Day or Pakistan Resolution Day is a public holiday in Pakistan on 23 March every year to celebrate the passing of the resolution that allowed the creation of the country as an independent state.
The resolution for an independent state was passed on 23 March 1940 at the Minar-e-Pakistan in Lahore, where leaders agreed that there would eventually be a separate state for Pakistan.
This then happened seven years later in 1947 and the day became Pakistan Independence Day, which is now celebrated on 14 August every year.
Umayya Jawed, one of the founders of the UWL society, told South West Londoner that they created the event at the university because "we wanted to tell people what Pakistan Day actually means and why we celebrate it.
"A lot of people know that it's Pakistan Day but they don't actually know what happened on that day so we aimed to tell people what it's about and why we celebrate it."
The society's event was open to all UWL students and around 30 attended including Italian and Indian students.
The event involved activities and games like musical chairs, while students were able to try traditional Pakistani food like samosas, pakoras and jalebis, a popular sweet snack.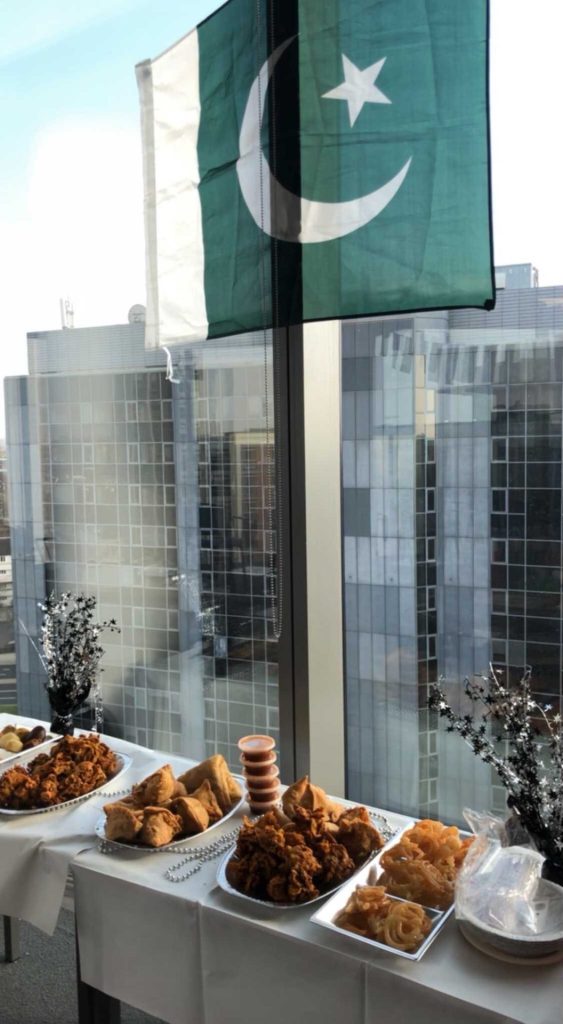 The society played the Pakistan national anthem to start off the event followed by a game of Kahoot, a learning platform, that had questions to teach attendees about the country and its history.
Throughout the day there was a PowerPoint presentation in the background that had some information to raise awareness of what the day is about and why it is celebrated.
This was the first time the society held this event as it was only created six months ago in October.
When she started university, Jawed only knew two other Pakistani students and after speaking to friends from other universities who have Pakistani societies she decided that she wanted to have one as well.
With the help of the student union she managed to create the society and by advertising on social media more members joined. There are now 65 members in total which Jawed said she thinks is great for a fairly new society.
Jawed told South West Londoner that the event was needed, adding: "I would say it's important to celebrate days like this in universities so people can learn more about their cultural history and embrace their roots.
"I think these kind of days really help people to learn about each other's cultures and be engaged in them."
Image Credit: University of West London Pakistani Society