Royal Philharmonic Orchestra musicians joined distinguished guitarist Trevor Brown for an afternoon of music on the 75th anniversary of Windrush.
The audience enjoyed a calypso inspired performance and were invited to join an interactive session led by the orchestra's Sigrún Sævarsdóttir-Griffiths.
Hosted at Kentish Town Library, the event was part of a week commemorating the arrival of the HMT Empire Windrush ship, which bought Caribbean migrants to the UK.
Sævarsdóttir-Griffiths said: "For me, it's about honouring the generations that came to help Britain.
"The culture they bought with them over to the UK has been so enriching for musical life in this country."
Three orchestra members, along with Brown and Sævarsdóttir-Griffiths played a number of songs including London is the Place For Me by Lord Kitchener.
Kitchener famously performed the piece on the Bristol docks in 1948, having just stepped of the Windrush himself.
The group had even arranged a calypso inspired song especially for the occasion.
Written by Brown, Motherland, explored the experiences of Windrush immigrants during that turbulent time.
From Jamaica to the UK
Also known as Trevor Starr, Brown explained why music was an important aspect of the Windrush legacy.
He said: "Most of the people coming from the Caribbean were music minded, it's what got people through their struggles.
"Those islands: Jamaica, Trinidad, Barbados, Antigua, all shared the same passion, music."
Brown has been on his own transatlantic journey, having travelled from Jamaica to the UK as a young musician.
After a hard upbringing in the Caribbean, training as a welder like his father, Brown eventually found a musical calling.
Brown's UK journey began when he was asked to work with Trojan Records, accompanying Dave and Ansel Collins on tour.
Among his accolades include being selected to join the in-house band for legendary dub and reggae producer Lee Scratch Perry.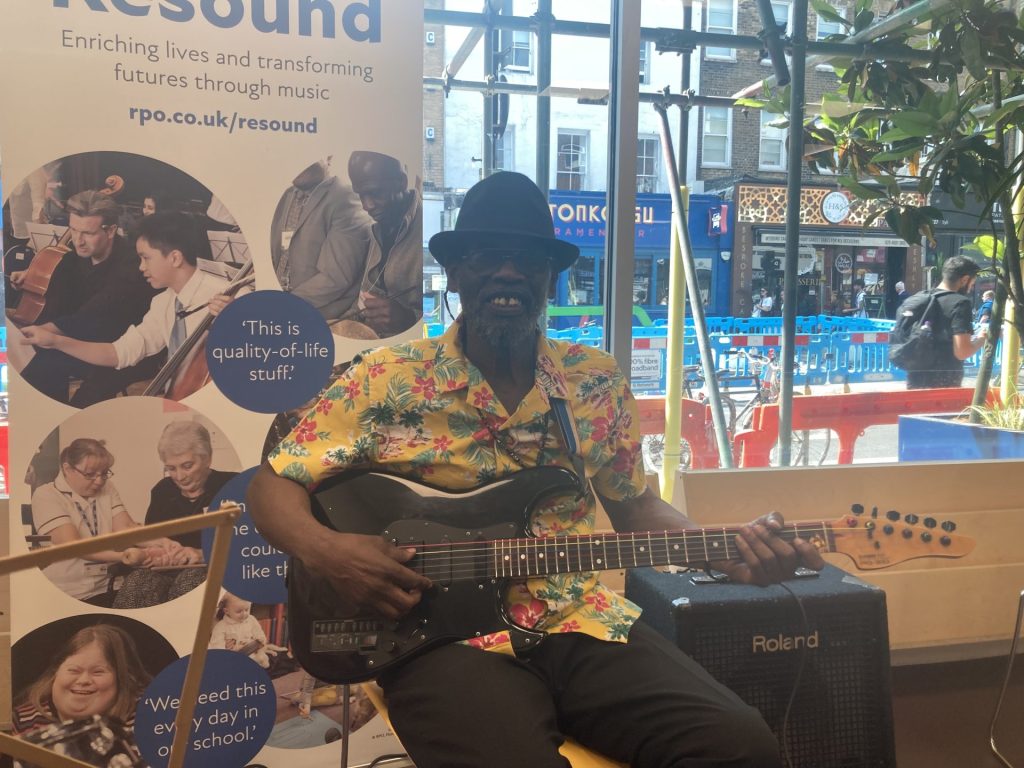 Windrush connections on the 75th anniversary
The event drew a number of people to the library, some with their own connections to Windrush.
Audience member Derek Ferguson, from Jamaica, told the remarkable story of his uncle, Roy Hackett, who emigrated from Jamaica to the UK as a young man in 1952.
Discussing the discrimination Hackett faced in the UK, Ferguson said: "His first night was spent sleeping in a shop doorway.
"The boarding houses in Bristol at the time would not accept him because of the colour of his skin."
However, Hackett would later play a pivotal role in the 1963 Bristol Bus Boycott, where protestors exposed discrimination among Bristol bus operators.
Furthermore, he was rewarded by Queen Elizabeth III and even has a plaque commemorating his work in Bristol.
Information on Camden events marking the 75th aniversary of Windrush can be found here.