Paralympic champion sprinter Jason Smyth and Olympic gold medallist Christine Ohuruogu teamed up at The Mary Peters track in Belfast to celebrate The National Lottery's impact on grassroots sport on the opening day of the athletics at the Commonwealth Games. 
Smyth is one of Ireland's most celebrated Paralympians, having won gold medals in the 100m T13 qualification in Beijing 2008, London 2012, and Rio 2016.
Meanwhile, Ohuruogu won it all for Great Britain/Team GB and Team England during a glittering 15-year career in which she was crowned Olympic, World and Commonwealth 400m champion.
Speaking from The Mary Peters track in Belfast, which received the first ever National Lottery grant in Northern Ireland, both stars stressed how The National Lottery is the power behind sport in the UK.
While The National Lottery has invested over £40million to support the Birmingham 2022 Commonwealth Games, Smyth was also keen to stress the impact of lottery funding on all standards of sport.
The 35-year-old said: "It's only because of The National Lottery support that we are able to train at a high level and compete. To have the home Games in Birmingham – it's only because of the funding that we are allowed to do that.
"The National Lottery is extremely important and is sometimes sitting in the background unseen.
"The track that I'm standing at today, The Mary Peters track, has been funded by The National Lottery and gives young athletes the facility to come and go after their dreams."
National Lottery players raise more than £30million a week for good causes, including vital funding into sport from a grassroots level to the elite.
Smyth continued: "For me, when you step back from it, the power that sport has is in how it changes people, how it breaks down barriers and how it inspires the younger generation to believe in what they can achieve, that's the power of sport – how do you put a price or value on that?
"It is near impossible, and that impact can't happen without the likes of The National Lottery funding.
"Huge funding goes into sport at all levels, and obviously as athletes we're very grateful for that."
Today the athletics kicked off at the Commonwealth Games, with fifty-four gold medals on the line at the Alexander Stadium.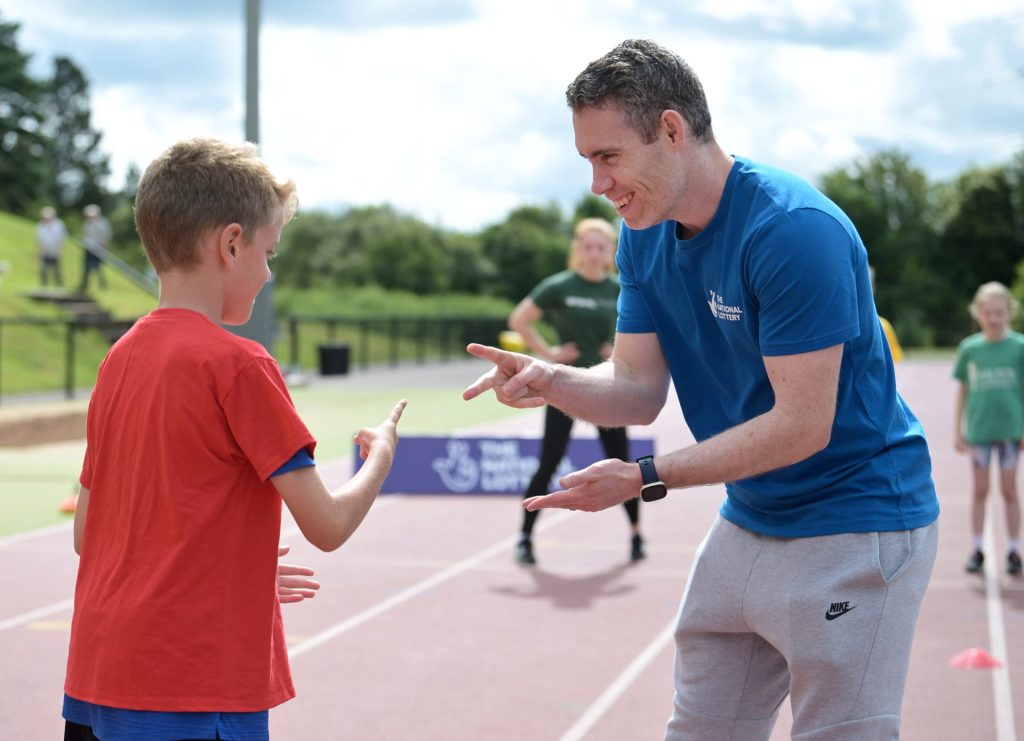 Over 1,100 elite athletes have been supported on UK Sport's National Lottery-funded World Class Programme, including many of the stars competing in Birmingham.
The grant allows them to train full time, have access to the world's best coaches and benefit from pioneering technology, science, and medical support.
Ohuruogu is one of Team GB's most decorated athletes and shares a record with Merlene Ottey and Usain Bolt for medalling in nine successive global championships.
The retired athlete, who now mentors Commonwealth Games medal hopeful Matthew Hudson-Smith, was eager to praise the impact of The National Lottery funding on her own career.
Ohuruogu said: "The National Lottery funding has been instrumental in allowing athletes such as myself as a youngster to be able to work on my craft and achieve and, fortunately enough, I was able to achieve on a bigger scale.
"I am quite fortunate in my 15 years of competing in sport and also because I played netball, so my time in sport, I have been supported and I have been given enough so that I could go out and work on my craft.
"I wanted to be someone who progressed through the route of athletics, some youngsters do not really care for that – they don't want to be Olympic champions, they don't want to play for a national team – but I think we can all agree that sport has a real value in society.
"We want these youngsters to come out and be active – well in the mind as well as well in the body – and we should provide them with as many opportunities as we can to take part in sport."
On the legacy the Commonwealth Games can have, Ohuruogu added: "It is really about how we can invest in the sport for the future.
"We keep talking about this word 'legacy' and legacy will not happen unless we can invest in the sport and allow young people to come and take part – whatever sport it is.
"We saw the Lionesses win in that once in a lifetime match that they played on Sunday and they were supported by The National Lottery, so we can really see how investment is closely tied with achievement, and at least providing opportunities."
The National Lottery has invested over £40million to support the 2022 Commonwealth Games in Birmingham and its legacy.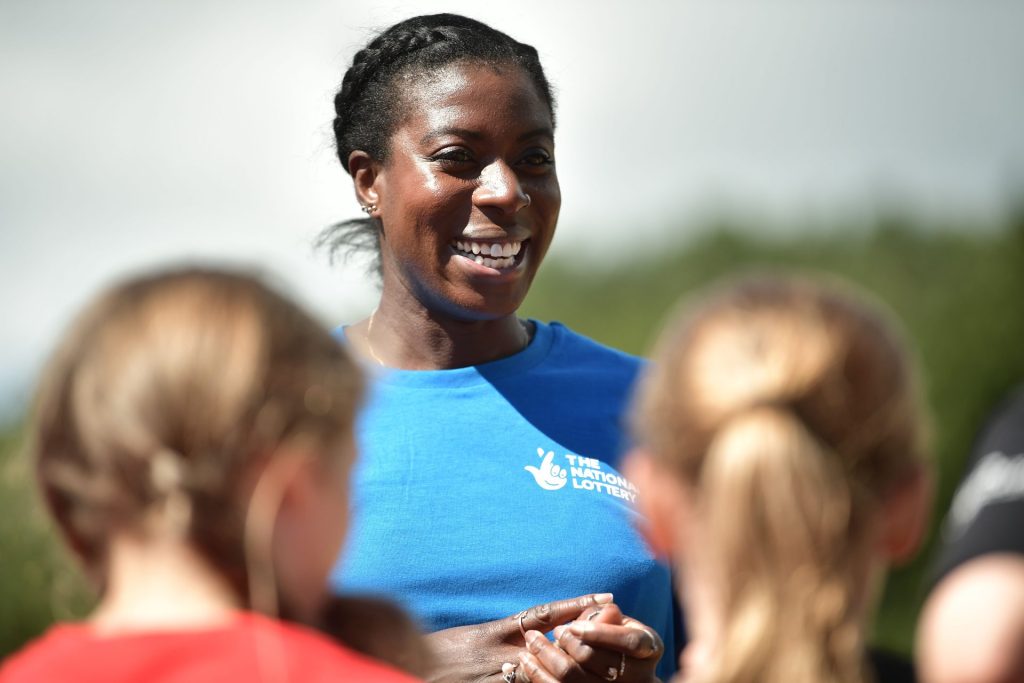 Funding has gone into the competition's infrastructure, the home nation teams and grassroots sport programmes while it has also provided employment, training, and volunteering opportunities.
Elaine Grant, from Athletics Northern Ireland, said: "The National Lottery players support funding through sport in Northern Ireland to all levels of Northern Irish athletics, right from grassroots, through to our top-level athletes that are competing at a Commonwealth Games level.
"I suppose the public don't see what happens across the whole sport from small club facilities being developed through funding right through to high performance camps in the likes of Saint Moritz, where some of our athletes have been based for a while to make sure they get those performances for the Commonwealth Games.
"It's vital – we wouldn't be able to do what we do without that support and so we're very thankful to the public who do play The National Lottery and don't see the trivial things that are going on behind the scenes and the bigger things like our athletes who are competing at the minute."
National Lottery players raise more than £30million a week for good causes including vital funding into sport – from grassroots to elite. Find out how your numbers make amazing happen at: www.lotterygoodcauses.org.uk and get involved by using the hashtag: #TNLAthletes.