Camden Town WFC bowed out of the FA Cup in the second qualifying round with a devastating 4-3 defeat on penalties against Sittingbourne in front of a bumper home crowd. 
In a tightly contested match that ended goalless, both teams created chances to score with Camden firmly on top for the last 15 minutes as they pushed forward for a winner.
Shani Mckenzie went close in a one-on-one situation with the Sittingbourne goalkeeper and there was almost a dramatic last-minute winner, with the visitors clearing the ball off the line after a probing corner from captain Josie Shand.
At the other end of a clash played in front of Camden's second-highest ever home crowd, player-of-the-match Tamsin Wickens kept the hosts in the game with a number of fine saves.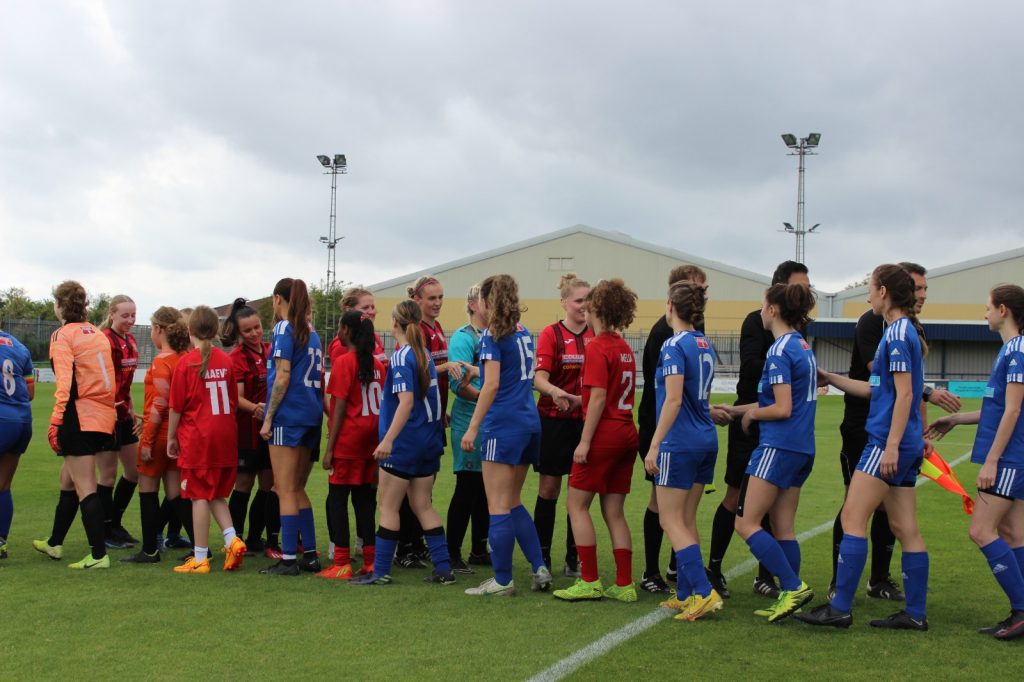 The game drew to a close and went straight to penalty kicks, where it was Sittingborne that emerged victorious 4-3.
Richard Mahoney, Camden Town WFC Chairman, said: "This is a difficult result to take, I felt we were the better team and we certainly had the best of the second half, creating a number of opportunities that we were unfortunate not to take.
"I cannot thank the fans enough, they really got behind the team and the round of applause they gave to the players as they headed toward the tunnel after the game was exceptional.
"I am really proud of this team and the coaching staff, they gave everything they had, from the preparations for the game to the performance on the pitch, it just wasn't to be".
Camden Town WFC continue their league campaign at home to Leyton Orient this coming Sunday, with kick-off at 2pm. Check out the club's social media account on Instagram for a link to free tickets – @camdentownwfc