"We have an obligation to the abilities we do have, not the disability."
That sentiment from Jim Abbott, a Major League Baseball pitcher who spent a decade at the highest level of the sport despite being born without a right hand, fuels everyone at WheelPower.
By helping those with disabilities connect with the opportunities to be active they would otherwise be unaware of, the charity hopes to provide a viable entry-route for long term participation in sport.
Case in point, the London WheelPower Sports Festival coming to the Aspire Leisure Centre in Stanmore on the 9th November.
Steven Palmer, 50, is a two-time Paralympian and has been chairman of London Wheelchair Rugby Club for 24 years.
He will be part of the coaching team delivering introductions to five wheelchair sports: boccia (a precision game related to bowls), table tennis, golf, tennis and wheelchair rugby.
Reflecting on the importance of exposing disabled people to sports tailored for them, he said: "When you're recently disabled, you don't know what you can do.
"But when you see someone with a similar disability to you and they're doing something that you didn't think you could, that's a game changer.
"Without seeing that, you're going to limit yourself. Not only that, other people will probably limit you as well. We'll be opening the eyes to a new world for a lot of people."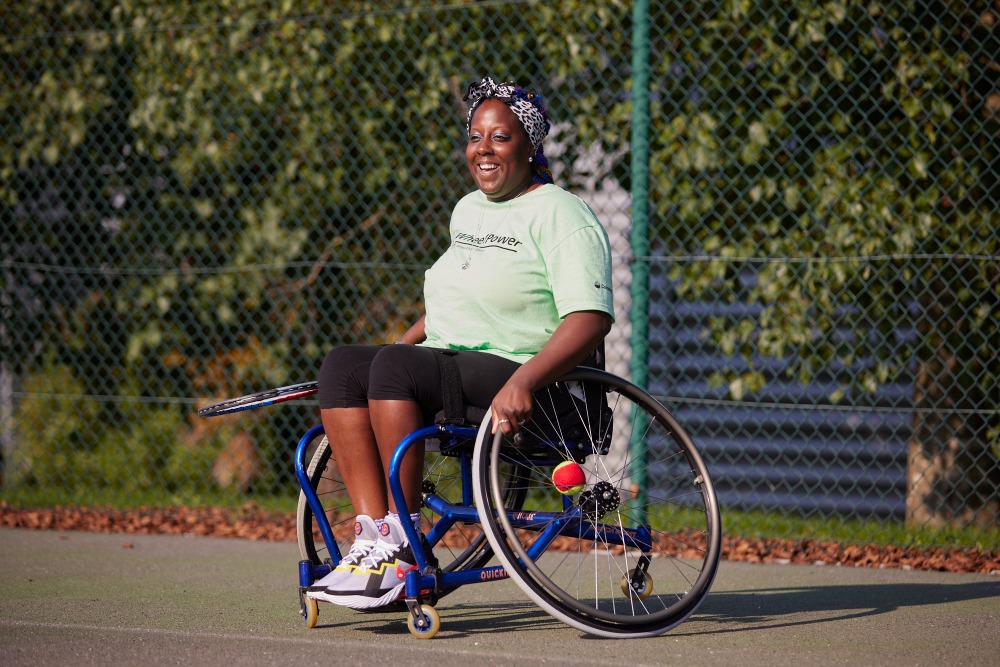 Bridging the Gap
Events like this, which engage disabled people directly in clinical care settings, will undoubtedly play a vital part in closing the gulf in activity levels between those with disabilities and those without.
The 2022 Active Lives Survey from Sport England found only 48% of disabled people meet the weekly recommendation of 150 active minutes, compared to 68% of non-disabled people.
This is in the spite of the fact that a similar gap is absent when comparing disabled and non-disabled children, suggesting a lack adequate provisions to keep disabled people invested in sport as they age.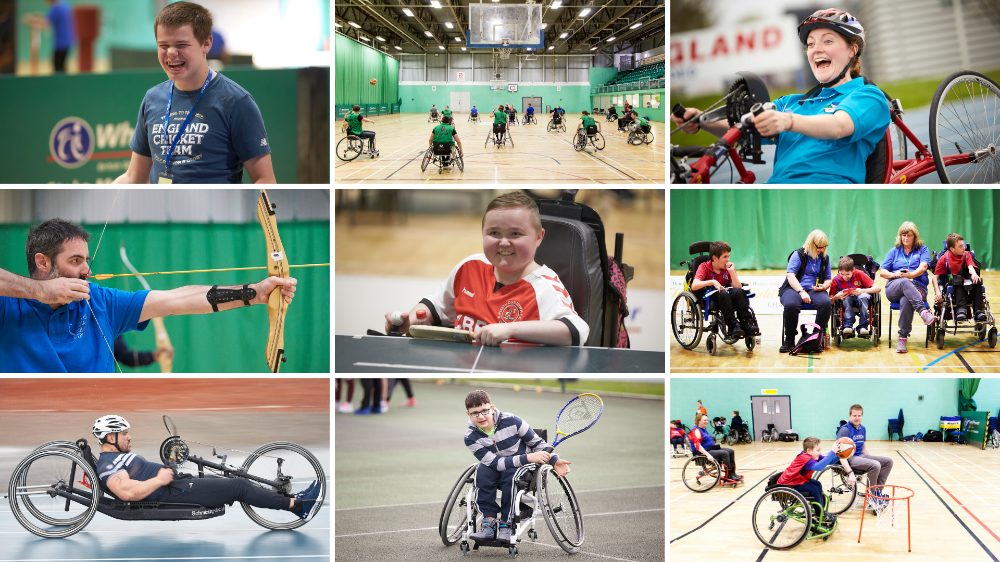 In the view of Dan McIntyre, 45, father of Commonwealth wheelchair basketball bronze medallist Charlie McIntyre, a big part of the problem lies in the lack of local wheelchair sports facilities.
He said: "Before his disability, every time you saw Charlie he had a football in his hand.
You can play football any day of the week, there's parks everywhere.
Everything's geared up for football.
McIntyre said: "But once he got his disability, in the Essex area where we're from, there's nothing really.
"We were just lucky that Paralympic wheelchair sprinter Richard Chiassaro came into his school and invited him to Harlow to train, which even then is a 114-mile round trip from where we live."
Continuing a Legacy
At the time, it appeared that the London 2012 Paralympic Games would mark an inflection point for the prominence of disability sport.
Yet while the games may have drawn unprecedented viewership numbers, there have been gaps in following up that burst of support to create something sustainable in the long-run.
Partnership Development Manager at WheelPower, Ella Willot, 40, said: "To an extent London did change a lot of perceptions.
"Everyone watched it and then then there was talk that there are more ramps and disabled loos etc.
"But actually, I think you'll find the lived experience isn't all like that.
"We're still hearing a lot of stories of people encountering the same barriers and the same issues as previously."
Infuriatingly, sometimes it's basic things that aren't being implemented correctly.
Employees at WheelPower have heard reports of a student in a mainstream school being asked to wait in the library while their classmates did PE.
Charlie McIntyre was totally ignored by an athletics club who had previously invited him to train with them once they found out he was a wheelchair user.
These cases, and other like them, show in no uncertain terms that private attitudes and behaviour still lag well behind public pronouncements of inclusivity.
Undeterred
What has been so frustrating for advocates of disability sport, and the reason that events like the WheelPower Sports Festival remain so crucial, is that the lack of opportunities flies in the face of the sizeable demand for them.
Even while staring down substantial barriers to participation, Palmer has seen remarkable commitment from his athletes.
He said: "One of our members lives in Stratford. He has he has to go from one end of the Jubilee line to the other and then get a cab from the station to training.
"He's got an incredible determination to do what he does, making a two-hour journey twice a week."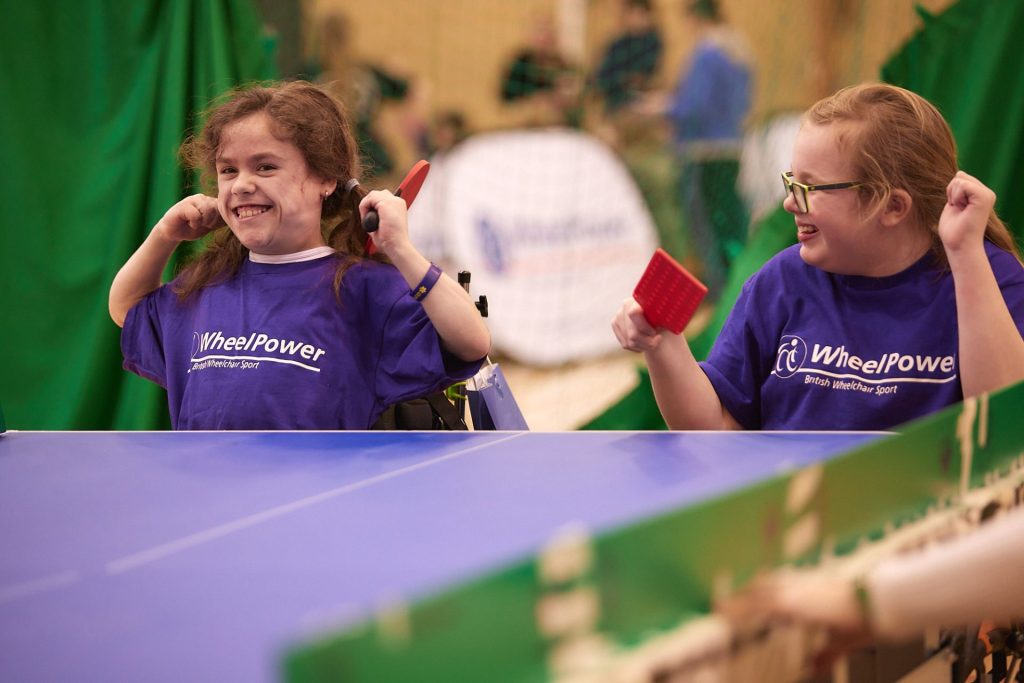 Clearly, the appetite is there, and that's before those disabled people who have yet to realise that there are sports for them- the one's that WheelPower wants to reach with its events- are factored in.
A great deal remains to be done, but for each person they encourage to get active, every WheelPower Sports Festival leaves that amount slightly smaller. Little by little, change is on its way.
Those wishing to attend the London WheelPower Sports Festival can book a place here. For other WheelPower events and general queries, please visit their website.
Feature image courtesy of WheelPower.