Diver Yasmin Harper first stepped onto the springboard at Ponds Forge in 2014 and believes Paris 2024 would be the perfect way to mark a decade of twists, pikes, and tucks.
The 22-year-old can qualify an Olympic berth and quota spot for Team GB at the World Aquatics Championships in Fukuoka, Japan this month.
She will compete in the individual 3m springboard and, alongside partner Scarlett Mew Jensen, the 3m synchro springboard.
The City of Sheffield Diving Club star made her senior World Championships debut last year in Budapest where British Diving had its most successful year with six medals.
And despite finding the sport later than most at 14, Harper is finding her form and motivation after claiming bronze at the European Championships in Rome last year.
"I'm going to be a little nervous for World Champs but pretty excited as well, it's going to be a great trip," she said.
"It took me a year or two to really solidify my senior stuff. The jump from junior to senior can be difficult, especially as I came into the sport quite late.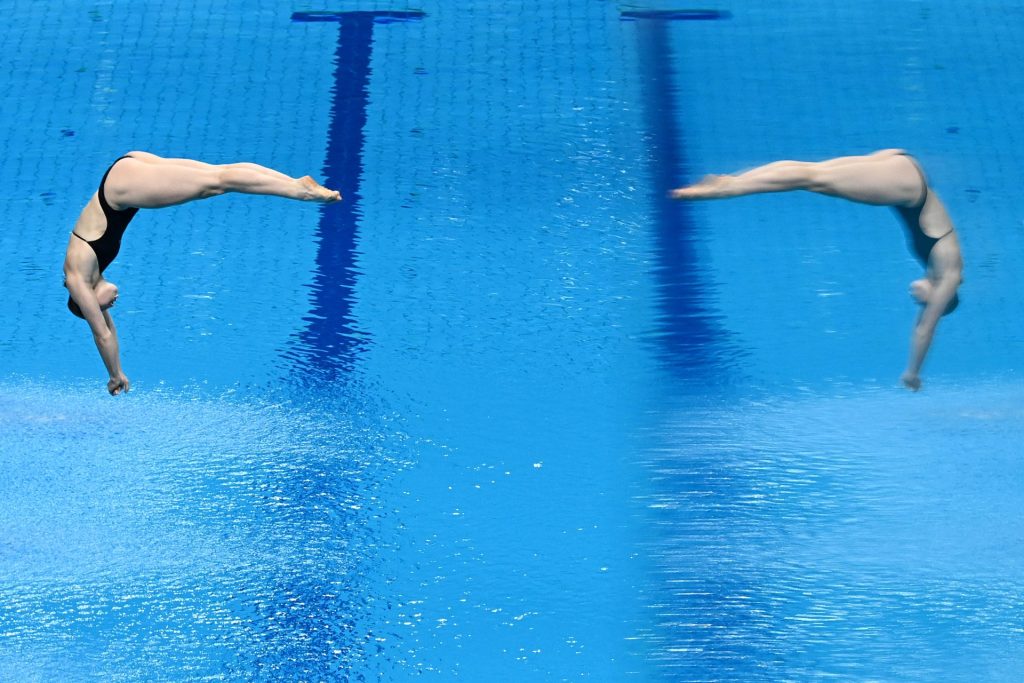 "It gives me confidence though that I've still got room for improvement, I've not been in it the longest but hopefully I've got more in me to get better.
"Paris 2024 is my goal right now; it is good to just bury your head and keep that motivation. I'm nearing on ten years of diving now so that would be a great way to mark it."
"Nothing brings out your competitive side like the world stage so I'm looking forward to being on the team again and seeing what we can do."
Harper and synchro partner Mew Jensen teamed up at the last minute earlier this year for the World Aquatics Diving World Cup in China and went on to win silver.
Before heading over to Japan, the pair travelled to Singapore for a holding camp to go through their final preparations ahead of Fukuoka.
And as well as practicing entry and execution, British Diving's very own nail artist has been planning some show-stopping designs ahead of the Championships.
"I can't dive in a competition without having my nails done, that's my thing," she said.
"Most of the time I do something a little bit crazy and this time me and Scarlett are going to go matching with a bright orange and red to go with our costumes.
"Depending on timing and how I feel I might switch it up. All the girls love it, they just get to have their nails done for free.
"Scarlett and I have had a bit more time to train and perform together since China. We've been friends for a long time and when we were both juniors back in 2017, we did synchro for about a year.
"It's been a while since then where we've done different things and gone down different paths.
"But because we already had that relationship there, that side of things has been really easy, and we get on so well so that's a huge bonus for competing."
British Swimming is the national governing body for swimming, diving, para-swimming, artistic swimming, high diving, and water polo. To follow our divers and other athletes at the World Championships in Fukuoka, make sure to follow us @britishswimming on Instagram and Twitter or head to www.britishswimming.org