Former England international Dewi Morris is helping to shine a light on grassroots rugby this Saturday as Richmondshire RUFC and Darlington RFC enjoy the full England Rugby TV treatment. The North Yorkshire club won their day in the spotlight through the RFU's 'Play Together, Stay Together' campaign, which encourages more players to return to the game.
Richmondshire will welcome cameras to Theakston Lane to live stream their match against rivals Darlington. They'll enjoy a big-match build up across England Rugby channels, with pitchside interviews and commentary provided by Morris and Nick Heath.
The 'Play Together, Stay Together' campaign was introduced after the pandemic to help clubs rebuild playing numbers, with a particular focus on supporting the recovery of the adult male game and the continued growth of the women's game.
Richmondshire experienced one of its hardest ever seasons in 2021/22, when the club could only field one adult male team rather than two. While many players wanted to continue playing competitive league rugby, more preferred social rugby and the club took the difficult decision to leave the Durham and Northumberland 3 league. The corner was turned when those returning to play a social game outnumbered those leaving.
This season the club has worked hard to bring back former players and welcome new ones while competing in the Tees Valley Social league. They held rugby taster sessions around the Autumn Internationals followed by socials in the clubhouse to offer newcomers an insight into what Saturdays could look like at their local rugby club, and many were hooked.
Richmondshire has since attracted so many players back that they've often been able to help out opponents who haven't been able to field a full 15. The men's side is now ready for a return to an RFU league, planning to enter Yorkshire 4 next season. The club's women's section is also growing year-on-year, with their Ravens team playing in National Challenge North East.
At age grade level, Richmondshire is seeing the highest numbers ever had at the club thanks to the work of volunteers coaching in local schools. At Colts level, to encourage their U18 boys to keep playing, Richmondshire and local neighbours Wensleydale have shown the power of teamwork by creating a joint team.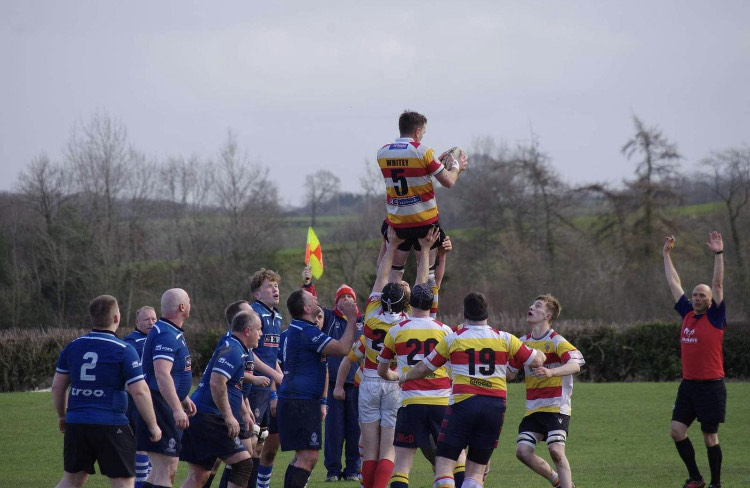 Dewi Morris, ever the professional, has been brushing up on the two sides ahead of his commentary and appreciates the effort that's gone in behind the scenes to win the prize.
The former Lions, England, Sale, Orrell and Winnington Park RFC scrum half said: "This is a brilliant opportunity for the grassroots game to enjoy the spotlight. I loved my time playing for Winnington Park and still help out with a bit of coaching there, so I know how tough the last couple of seasons have been getting players back after the pandemic.
"It's been great to hear about the tremendous work Richmondshire has done to get more people playing across all levels at the club. They've worked their socks off like so many clubs have across the country. While it is hard work, there is a lot of brilliant stuff happening out in the game and I'd like to think this is a celebration of everyone involved in grassroots rugby who has pulled out all the stops to get games played over recent seasons.
"Play Together, Stay Together" celebrates everything we love about rugby and encourages more social players to get back out on pitches. I really enjoyed commentating on the match the RFU set up at Aylesbury RFC with Mike Tindall, James Haskell, Delon Armitage, Phil Vickery, Lee Mears and Tom Wood enjoying the game alongside a host of grassroots players. It was so much fun and showcased everything that's good about the sport. We're hoping for more of the same this weekend at Richmondshire."
Nick Hunter, Richmondshire RUFC Club Chair said: ''I didn't think for one minute that we'd win 'The Match Day Makeover' when I entered the club into the competition.
"Once we found out, there was great excitement at the club and a lot of planning has gone into what will be a great day for Richmondshire RUFC.
"We've been through some tough times lately and this is a perfect way to thank all the players, coaches and volunteers who work tirelessly to keep a grassroots rugby club going.
"We are hoping that this special day will be a great springboard for the club and our venture into Yorkshire 4 next season.''
You can watch the game live by visiting the England Rugby Facebook & Youtube channels on Saturday, April 1
For more information click here