Below is this week's what's on of the best art, culture, and music events in north west London.
From 80s and 90s musical icons to big savings on dining out, this weeks sees north west London present global talents. Monday and Tuesday night feature shows from 'forget me nots' singer Patrice Rushen and the 'where is my head' band the Pixies. Both shows are at Camden institutions so you could find yourself catching Rushen's Tuesday early set then taking the 11 minute walk to Roundhouse for the Pixies.
The global affair continues with 50% of all food at 'The Residency' in Notting Hill. The restaurant, that opened in 2022, is celebrating the introduction of their new menus. The restaurant focuses on global cuisine, drawing inspiration from multiple countries and regions.
If theatre is what you're looking for this week head to the Park Theatre in Finsbury Park for their new show 'The Way All Friends Do'. The comedy follows two friends who decide to set up the first drag ABBA tribute band. Get you fun and laughing fix with this heartfelt show.
Each week we come up with a curated selection of the best events and activities in north west London on Lizzie's List.
Catch 80s R&B legend 'Patrice Rushen' at the Jazz Cafe
Location: Jazz Cafe, Camden
Dates: Mon 20 & Tue 21 (early and late show)
Tickets: From £35
The legendary American R&B singer and jazz pianist will be performing three shows at Camden's iconic Jazz Cafe. Her 80s and 70s catalogue of hits are still adored today, including hits 'Forget Me Nots' and 'Remind Me'. She will play three shows, including an early and late show on Tuesday evening. Seeing a global superstar at the Jazz Cafe is sure to bring an intimate atmosphere to the star and her music.
Rushen's Tuesday early show is your best chance at catching a ticket, with standing and restaurant tickets still available.
Grab 50% off all food to welcome new menu's at 'The Residency'
Location: The Residency, Notting Hill
Dates: Sun – Fri until 6th April
Get 50% off all food at the Residency to celebrate the launch of their new 'Day' and 'Dinner' menus. The Residency boasts a global menu in a cosy neighbourhood spot. Opened in 2022, this recent addition to the Westbourne Grove culinary scene's mantra is "within these four walls, your home". This offer is available Sunday – Friday until 6th April, so book a table before this offer goes. Reservations can be made through their website.
Rock out to the 'Pixies' melodic hits at their Roundhouse shows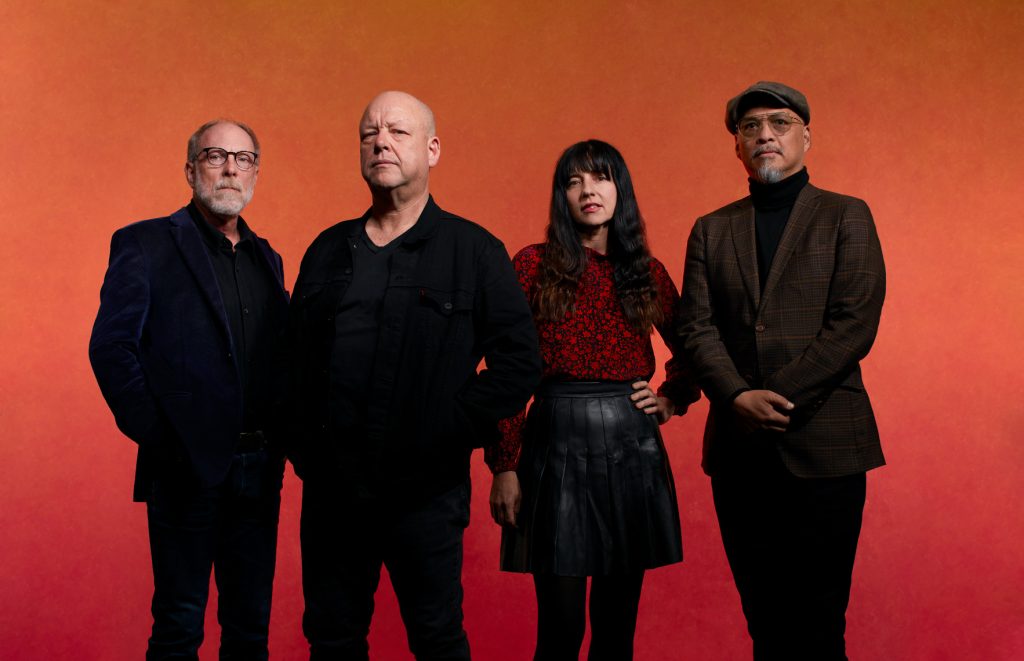 Location: Roundhouse, Chalk Farm
Dates: Mon 20 & Tue 21
Tickets: £45
The world famous alt rock band will be headlining the Roundhouse for two days next week. Known for their surreal lyrics and their blend of surf and punk rock, expect to hear new and old hits. The Boston band have recently come out with their new 2022 album 'Doggerel'. The 90s band saw a resurgence in popularity of their work in the 00s and this has happened again with the use of their music on apps like TikTok. Some of their most famous songs include "where is my mind", "here comes your man", and "Hey". Although the shows are sold out, do make sure to join the waitlist if interested.
Get your ABBA fix with the new 'The Way All Friends Do' show
Location: Park Theatre, Finsbury Park
Dates: on till 15 April
Tickets: Standing: £10 Standard: £22.50 – £44.50 Access: £17.50
This new comedy is about two friends who came out to each other in 1980s Birmingham. One friend comes out as gay and the other an ABBA fan. They reconnect after 30 years and form the world's first drag ABBA tribute brand. In the run up to Eurovision, quench your excitement with a heartfelt comedy on friendship, drag, and ABBA. The play is written by Ian Hallard (Adventurous, Jermyn Street Theatre) , and directed by Mark Gatiss (Doctor Who & Sherlock).
Featured image credit: Tom Oxley