If you're feeling sat at home, feeling that classic summer wanderlust, we know how you feel. Summer is here, and the travel bug is rife.
Spontaneous getaways are some of the most exciting ways to travel.
Choosing and embarking on an adventure at a moment's notice, packing light, rushing to the airport and waking up in a new place the next day, sometimes you're almost surprised to be waking up somewhere abroad.
In just a few clicks, you could be packing and ready to embark on a last-minute trip to some of the world's most popular and scenic locations.
Let's dive into four of the hottest last-minute locations for Londoners looking for their next vacation.
How to find a last-minute deal 
Whether you're after sun-kissed beaches, cultural escapes, or a classy city break, there are a wealth of fantastic last-minute holiday options, departing from London airports, waiting for you.
The best bit? You can find affordable and hassle-free deals at sites like Opodo, where cheap and reliable last-minute holiday deals are listed, covering most major airlines.
Some platforms will also offer bundle functionality, so you add hotels or Premier airport transfers to your deal, too. 
The best platforms will offer full customer support, quick online bookings, and typically low prices, so it's super easy to bring your spontaneous trip to fruition just as quickly.  
Soak up some sun in Santorini, Greece
Departing from London Gatwick
Santorini is a breathtaking gem, nestled in the Aegean Sea, and has found a special place in the hearts of Instagram users everywhere.
It boasts remarkable sunsets, turquoise waters, and is best known for the iconic white-washed architecture that dot the coastline.
Santorini welcomes well over two million tourists each year, making it one of the most popular Greek islands for international visitors.
A short flight from the UK, around two hours, it's a dream destination for travellers with little time to decide where to go. 
While anticipating views, food and accommodation of the highest quality, you can even enjoy a Greggs sausage roll at the airport. 
Santorini's volcanic landscape offers something unique too. The beaches consist of red, black, and white sands, an unusual but picturesque place for sunbathing and swimming.
Why not explore the charming villages of Oia and Fira, whose cobblestone streets are full of cafes, boutique shops, and Insta-worthy views?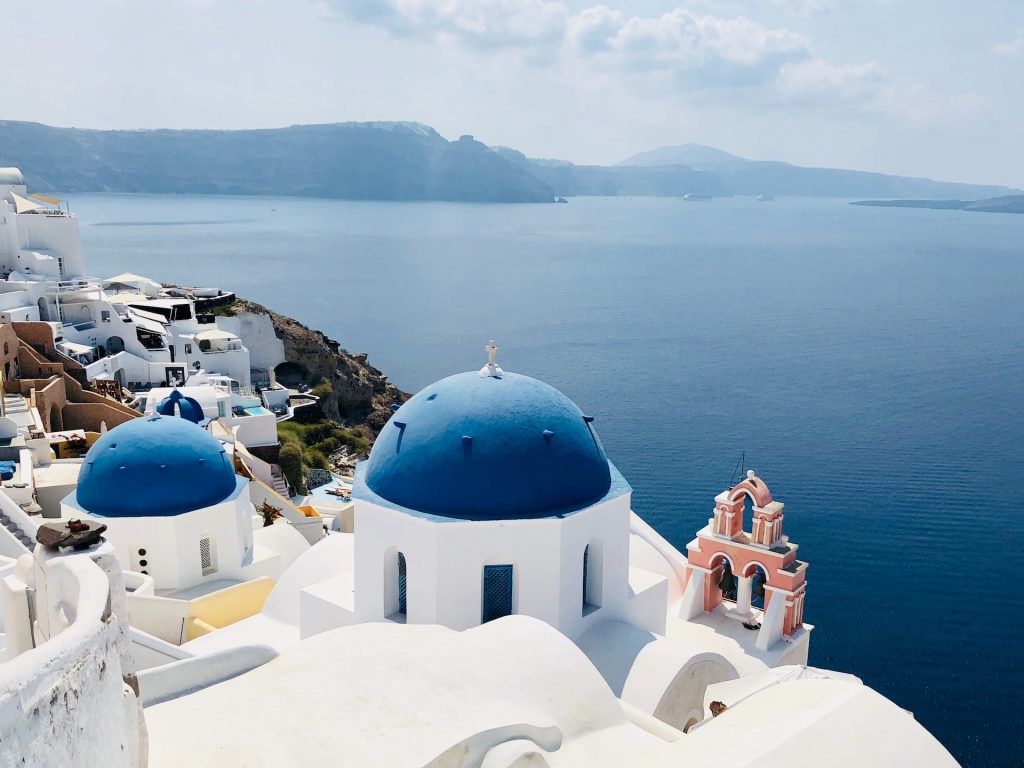 Unwind in Bali, Indonesia
Departing from London Stansted
When it comes to finding a tropical paradise, look no further than Bali, Indonesia.
An island that attracts partygoers, hikers, explorers and sun-seekers alike, Bali is known for lush, green landscapes, silky beaches, azure water, and an energetic culture.
Bali's affordability for Western visitors also makes it highly attractive to those arriving last-minute, who might not have budgeted for a trip.
Bali attracts more than six million tourists annually and ranks as Indonesia's most visited island destination.
We recommend the pristine beaches of Nusa Dua or Uluwatu, where you can catch some waves if you surf or enjoy a beachside massage.
The ancient temples in Tanah Lot and Uluwatu are surrounded by a stunning backdrop of cliffsides and make for a special hike if you need a break from the cocktails.
We also highly recommend you immerse yourself in Bali's spiritual side and try some yoga classes and meditation retreats if you can find the time (see The Blonde Abroad's guide to the best meditation and yoga spots).
Bear in mind this isn't quite as quick of a flight as Greece or Morocco. Bali is a 16-hour flight away on average, so expect at least one stop-off.
However, if you want a place that feels like another world, and is designed for its visitors' enjoyment, Bali is top of the list.  
Discover centuries of history and culture of Marrakech, Morocco
Departing from London Heathrow
Africa is both huge and ancient, but some of its oldest civilisations have endured thousands of years of history and still remain today.
Marrakech in Morocco is a historic gem of a city, resting at the foothills of the Atlas Mountains.
It offers a captivating blend of ancient, North African traditions, blended with the modern charm of a developed African nation.
The bustling souks, effectively Moroccan markets, are a stunning myriad of colourful spices, textiles, and artisan crafts.
Marrakech is also a hub of North African cuisine, offering some of the best and most authentic African food on the continent.
Not an obvious choice, Marrakech has been recognised as one of the fastest-growing travel destinations globally, with an annual increase in tourist arrivals of over 10%.
Flying to Morocco is an easy three-hour trip, which will end with you stepping into a city steeped in a totally new culture and history, removed from your familiar London home. 
We recommend the iconic Jardin Majorelle, which features cobalt blue walls and lush gardens, and a real sense of tranquillity. In addition, the famous Bahia Palace is a testament to Moroccan architectural splendour.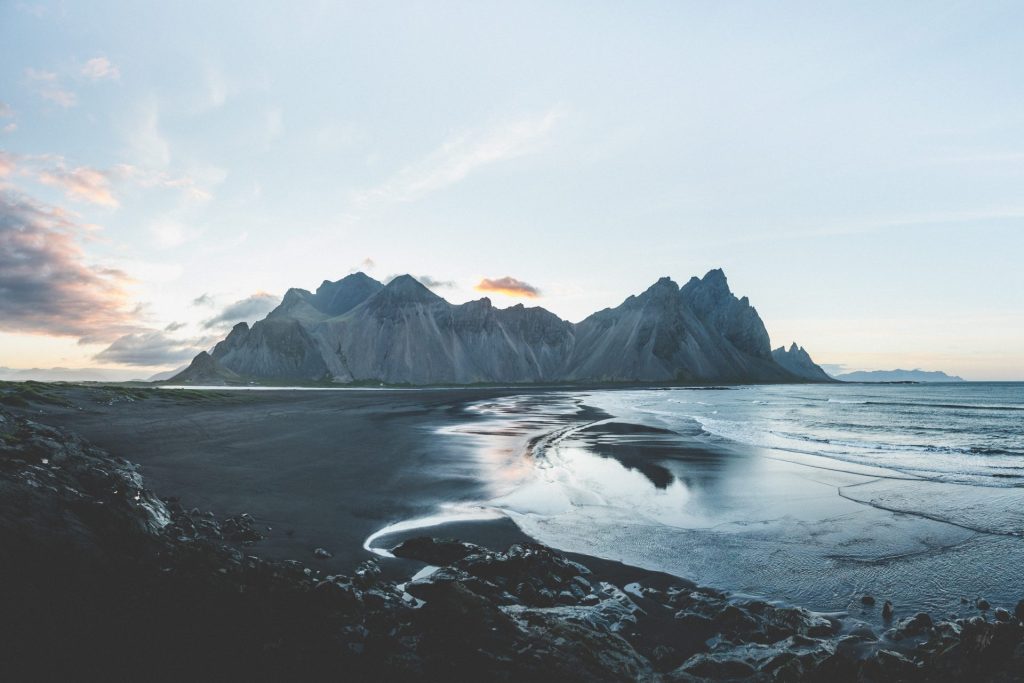 Experience the magic of Reykjavik, Iceland
Departing from London Luton
Iceland has experienced a tourism boom in recent years, with a staggering growth rate of nearly 400% in the past decade.
For an unconventional and unforgettable holiday, Reykjavik might be your best bet, Iceland's iconic and visually remarkable capital city.
Known for dramatic, volcanic landscapes, Reykjavik offers hot springs, (active) volcanoes, and the hauntingly beautiful Northern Lights.
Check out a Guide To Iceland's explainer on how and when to see them.
Visitors often check out the geothermal Blue Lagoon or an adrenaline-pumping snowmobile ride on a glacier as part of their holiday.
Iceland lies a short flight from the UK, between North America and the UK's west coast.
You don't have to spend all your time exploring the wilderness either.
Reykjavik's charming city centre is filled with colourful houses, quirky cafes, and a unique arts scene inspired by a nation built amongst an almost alien landscape.
For something a little different, try Iceland, and discover that a holiday can be so much more than a week lying on a beach. 
There's no need to wait for the 'perfect' moment to book a trip.
You can find fantastic last-minute holidays departing from London airports anytime, and sometimes booking closer to the time can save you a few pennies too.
Opodo's user-friendly platform ensures you can find cheap, reliable, and sought-after deals in just a few clicks.
Whether you're seeking some halloumi and a glass of wine in Santorini, ancient history and bustling markets in Marrakech, an otherworldly experience in Reykjavik, or a tropical paradise in Bali, your last-minute adventure is closer than you think.
Let spontaneity guide you and finally appease your summer travel bug. Oh, and as always – safe and happy travels.