Hillingdon Lido, one of London's most iconic outdoor pools, has reopened for the 2022 season following a successful relaunch event on Saturday 2nd April.
VIP guests at the launch event included 2021 Olympic Marathon Swimmer Hector Pardoe and the Mayor of Hillingdon Councillor Roy Chamdal.
This summer, the 50m Grade 2 listed lido, first built in 1935 will be heated to a comfortable 23C for the first time, following a 2021 investment of £370,000 by Hillingdon Council.
The investment ensured that the lido was upgraded by introducing new lighting for those darker winter mornings and evenings, outdoor heated shower facilities and new pool covers that act to retain heat.
Pardoe said: "I really enjoyed supporting the relaunch of Hillingdon Lido and sharing my knowledge of outdoor and long distance swimming.
"There are very few 50m outdoor pools in London and this exceptional facility should be on everyone's radar as an ideal training venue."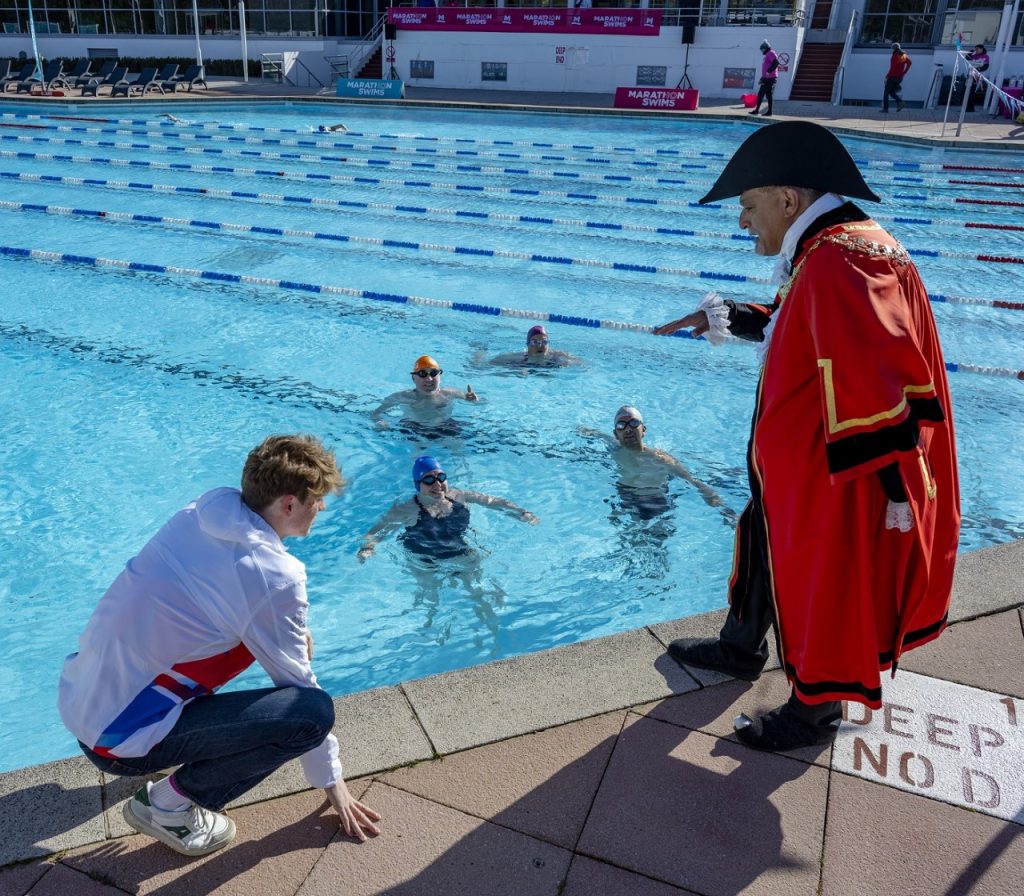 Hillingdon Lido is managed by charitable social enterprise Better.
Better's partnership manager for Hillingdon Keely Shelton commented: "We are delighted to be able to offer a fully heated lido this year and we know it'll be much more attractive to a wider group of swimmers.
"It also means from now on we'll be open year round.
"The lido is still very much a hidden gem of west London and we hope the launch event will have made more people aware of the fantastic facility that is on offer."
The launch day saw a host of swimming activities designed to highlight the fantastic array of facilities and activities on offer.
The morning began with a free Swim Doctor coaching session with expert advice and tips on swimming technique given to 40 keen local swimmers by Pardoe and Hillingdon's resident swim coach Charlotte Reisch.
The lido also hosted a competitive Spring Sprint time trial in partnership with Marathon Swims, where over 100 distance swimmers took part a 1km swimming challenge.
The day closed with a free Swim for All session with the pool available for anyone and everyone from the local community and beyond to enjoy.