The NHS has struggled to keep up with a record number of mental health referrals in young people following the Covid pandemic.
The NHS mental health services received almost double the number of referrals for children and young people in London since the pandemic, according to the NHS Digital's Mental Health Monthly Statistics, and young people urge for more to be done.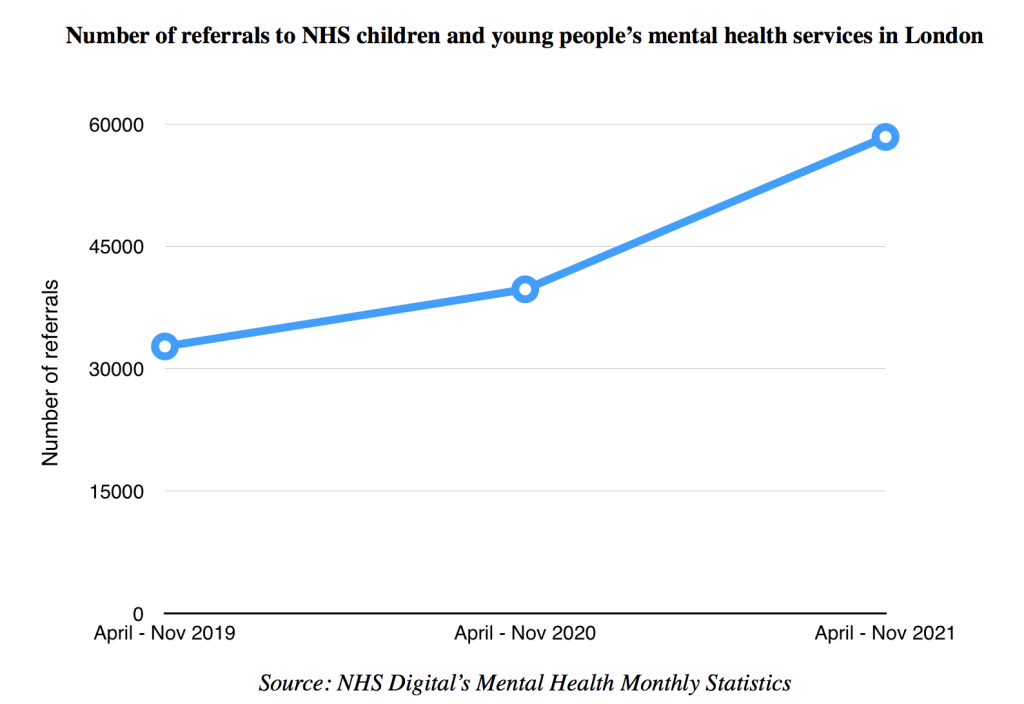 Journalist Janet Osayande, 24, said: "With Mental Health Newham services, there was no therapy option or anything like that and I feel that mental health services should be accessible to everyone.
"It shouldn't matter where you live and what sort of problems you have."
Osayande, who was diagnosed with ADHD in summer 2021, also said that having telephone calls with her doctor during the pandemic was one of the downsides to her experience because she felt she could not get her point across well.
Mental health social policy expert and NHS mental health social worker, Tom Pollard, said: "It is simply unacceptable that people sometimes have to wait months or even longer to access the help they need.
"Ultimately, NHS services need more funding to meet current demand, but more also needs to be done to reduce this demand by addressing the social and economic circumstances and stressors that often cause or contribute to young people's mental health problems."
He attributed the increase in young people struggling with their mental health to processing the impact of the Covid pandemic, including the disruption to their social interactions and learning.
The rate of adults, including young adults, reporting clinically significant levels of psychological distress coincided with the Covid-19 lockdowns, according to the Covid-19 mental health and wellbeing surveillance government report.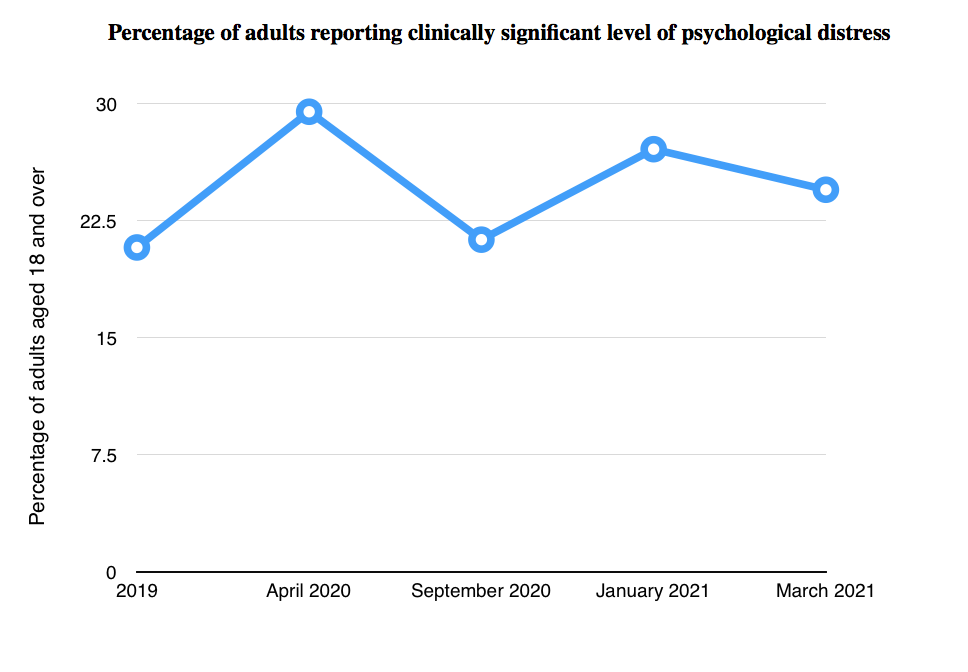 Psychic medium Lizzy Adams, waited over a year to receive NHS intervention therapy and could not receive counselling in the meantime because she would have to join the intervention therapy waiting list again.
She said: "It felt like, just suffer for a little while and then when we get ready for you we will pick you up, it's okay."
On NHS government funding, Adams said: "You can see the strain and the stress on NHS workers and you can see that they are trying their best.
"They have only got so many hours in the day, the same as what we have."
Chair of the Faculty of Child and Adolescent Psychiatry at the Royal College of Psychiatrists Dr Elaine Lockhart said: "We need a nationally coordinated and funded plan for mental health recovery from the pandemic, including closer collaboration between the NHS, social services and schools to work much more closely to ensure every child receives the support they need."