Residents at an Uxbridge care home raised money to support people with dementia on Saturday by generating donations from creative works made during the home's arts and crafts sessions.
Berkley Care Group's home Ryefield Court welcomed Hillingdon councillors, Colleen Sullivan and Wayne Bridges, and guests for a creative, colourful and tasty fundraiser for Alzheimer's Society.
This comes following NHS figures released last week revealed that around 708,000 people over 65 are battling dementia in the UK, but only 450,000 have received official diagnosis, leaving more than 250,000 without medical support.
The care home's manager, Madge Wang, said: "Our partnership with Alzheimer's Society is testament to our values at Ryefield Court.
"We are proud to raise money and awareness for a charity whose goals are so important to our team and residents.
"We will continue to champion their efforts and raise money for this valuable cause".
The residents' artwork, adorned on the home's walls, was produced during in-house sessions run by local Hillingdon artist Claire Henshall from Creative Mojo.
Their artistic efforts raised £200 for the society, while guests also tucked into an assortment of summery dishes.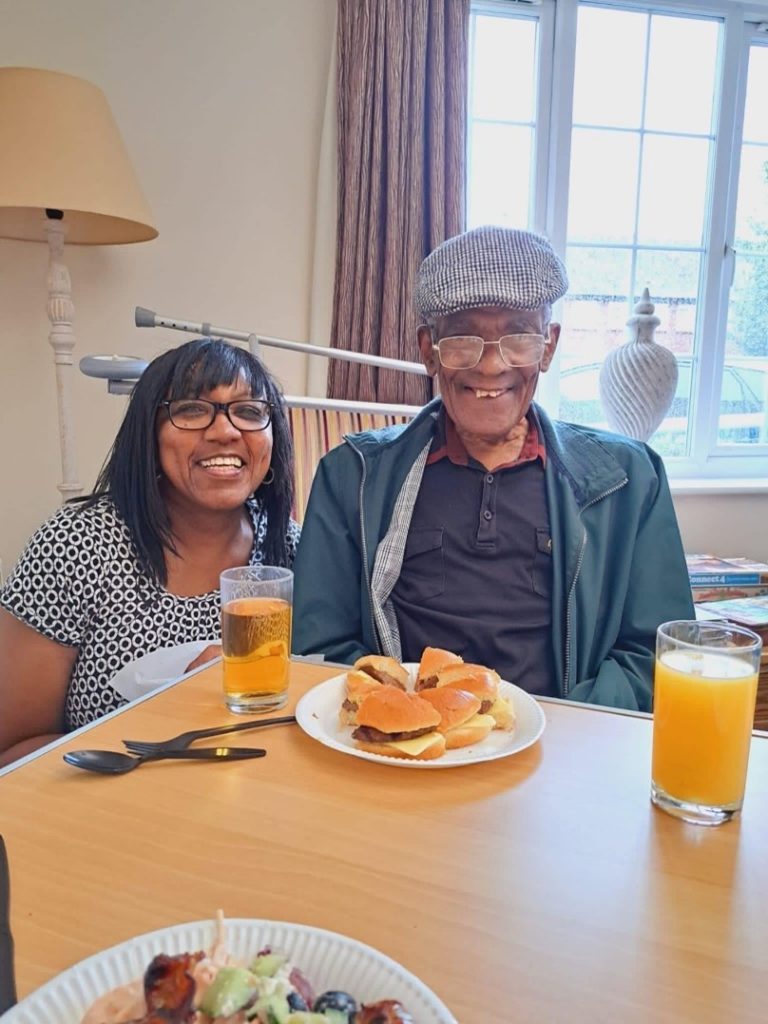 From burgers and BBQ chicken to strawberry and banana trifle and profiteroles, the event boasted some of the summer's irresistible flavours, even though the typical English summer weather forced the celebrations inside.
Wang added: "Our summer BBQ and art exhibition was a huge success.
"It was great to see our residents' colourful artwork displayed around our home for their fellow residents and guests to see."
Alzheimer's Society talks of the big difference regularly seeing friends and family can make to a person living with dementia after moving into a care home.
The NHS data released last week means that, of the 50-70% of people with dementia who also have Alzheimer's disease, more than one third of Alzheimer's sufferers will have access to the new extremely promising dementia drugs, donanemab and lecanemab.
Any support that local communities can offer is therefore extremely valuable, such as organising fundraisers and social activities, like Ryefield Court's summer BBQ and arts exhibition.
Research into the impact of the arts on people with dementia is also becoming increasingly significant, as creative activities like painting stimulate the brain.
The process of producing art has been found to be extremely valuable in helping those battling dementia communicate in a non-verbal way, according to Dementia UK.
Listening to music, watching films and reading can also be great activities for those in throes of the illness.
Ryefield Court's summer BBQ and art exhibition is therefore just one of the ways that communities can support those suffering.
Images courtesy of Ryefield Court