85,176 fans from around the world attended Wembly Stadium last Sunday (October 1st) for a different type of football game than the stadium was built for: an American Football game.
National Football League (NFL) games have been played every year at Wembley Stadium since 2007, with the Jacksonville Jaguars signing a multi-year deal in 2012.
Sunday's game was a special anniversary, marking ten years of Jaguars games at Wembley.
Thousands of animated football fans packed the Jubilee and Metropolitan lines up to Wembley Park to see the Jaguars face off against the Atlanta Falcons.
In the stands were people from all over Europe, who wanted a chance to see American Football close to home, alongside people from the US who wanted an excuse for a trip to London.
Fans who took the North West Londoner's survey at Wembley revealed the truly global extent of NFL fandom.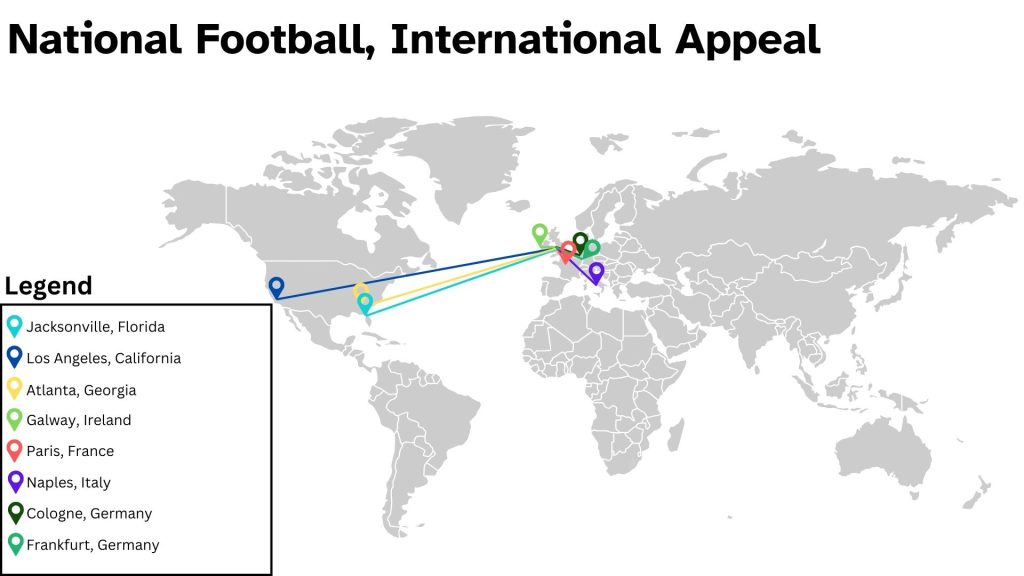 These fans included Michael Clark, 28, who currently lives in Jacksonville, Florida, and realised he could combine seeing his team play with visiting his family back in London.
A US Navy officer stationed in Naples, Italy saw the game as his chance to watch the NFL only a few hours away from his Navy base.
Other fans travelled from closer shores, such as Katy Morris, 38, an American Football fan from Middlesbrough, and Nick Handley, who travelled in from West Sussex for the game.
The global nature of the fandom was highlighted further when it came time to chant the Jacksonville Jaguar's titular cheer "Duval" – a cheer which is actually just the name of the Florida county Jacksonville is situated in.
Who would have expected a crowd of 85,176 people, from Germany to Middlesbrough, to know about Duval County, North Florida?
In 2023, that's how far the NFL reaches.