With the Summer window for Premier League clubs officially opening this month, Fulham look to bolster their squad ahead of the 23/24 season, following on from a respectable top half finish last term.
An area that data suggests the south London side may look to strengthen is in attack.
Marco Silva's team sat in seventh place at the half way mark of their campaign in January 2023, with an impressive 1.7 goals per game.
Fulham had scored 29 goals in 17 games played, a higher rate of scoring than comparative giants, Manchester United and Chelsea.
However, after mercurial Serbian forward, Aleksandar Mitrovic, received a suspension after pushing referee Chris Kavanagh in April's FA Cup defeat to Manchester United, cracks in the side's forward line began to show.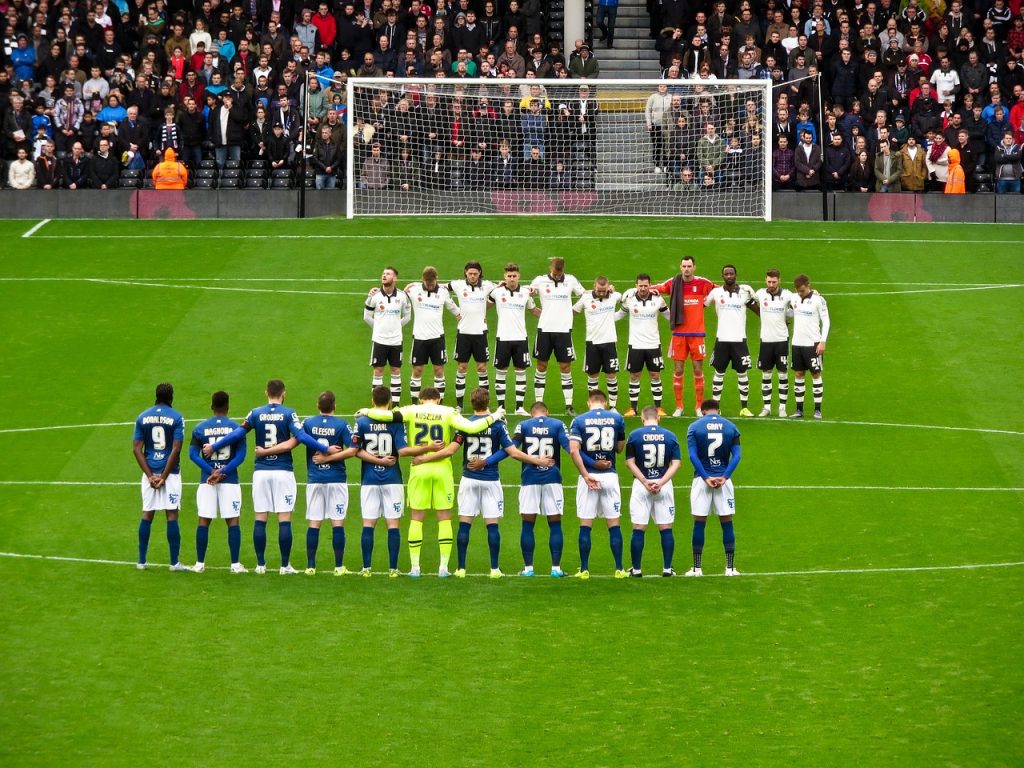 By the season's end, Fulham had dropped to tenth place. Their goals per game had also dipped to 1.4. With their attacking incision blunted, Fulham recorded disappointing defeats to lowly Bournemouth and local rivals Brentford in the latter half of the season.
Despite only featuring in 23 league games, Mitrovic still finished as Fulham's top scorer with 14, leading deputy forward Carlos Vinícius by nine goals.
Joe Gunning, a contributor to FulhamFanNews, the largest Fulham supporters group on Twitter, stressed fan's desire for the Cottagers to secure attacking reinforcements this summer.
Gunning said: "We have had Mitrovic for five years now, since under Scott Parker. There's always been this issue with who goes in when he's injured or suspended.
"Mitrovic has a huge presence on the team."
Although it is unfair to expect Vinícius to replicate the output of Fulham's striking talisman, key metrics reveal the Brazilian's unsuitability as Mitrovic's understudy.
Comparing their statistical profiles, Vinícius lags behind his Serbian teammate in almost every key attacking area.
Due to Silva's use of a lone forward and heavy reliance on set pieces, the two metrics most important to Fulham's style of play are shots per game (SpG) and fouled per game (FpG). With an extremely high SpG of 3.9 (the highest in the league) and a respectable FpG of 1.7, the data underlines how Mitrovic is capable of originating attacking sequences on his own.
Mitrovic's talents allow Fulham to defend from deep and keep their shape, relying on the Serbian alone to create and convert counter attacking opportunities. In essence, Fulham score more and concede less with Mitrovic on the pitch.
Attacking understudies do not necessarily have to be like for like. For example, Jurgen Klopp's Liverpool alternate between Darwin Nunez, a more traditional number nine and Cody Gakpo, who's foremost role is to facilitate wingers Mohamed Salah and Luis Diaz finding goalscoring opportunities.
However, in Fulham's case, Vinícius' creative attributes are also unimpressive, recording 0.3 key passes per game and 0.2 successful dribbles per game, across the 22/23 Premier League season.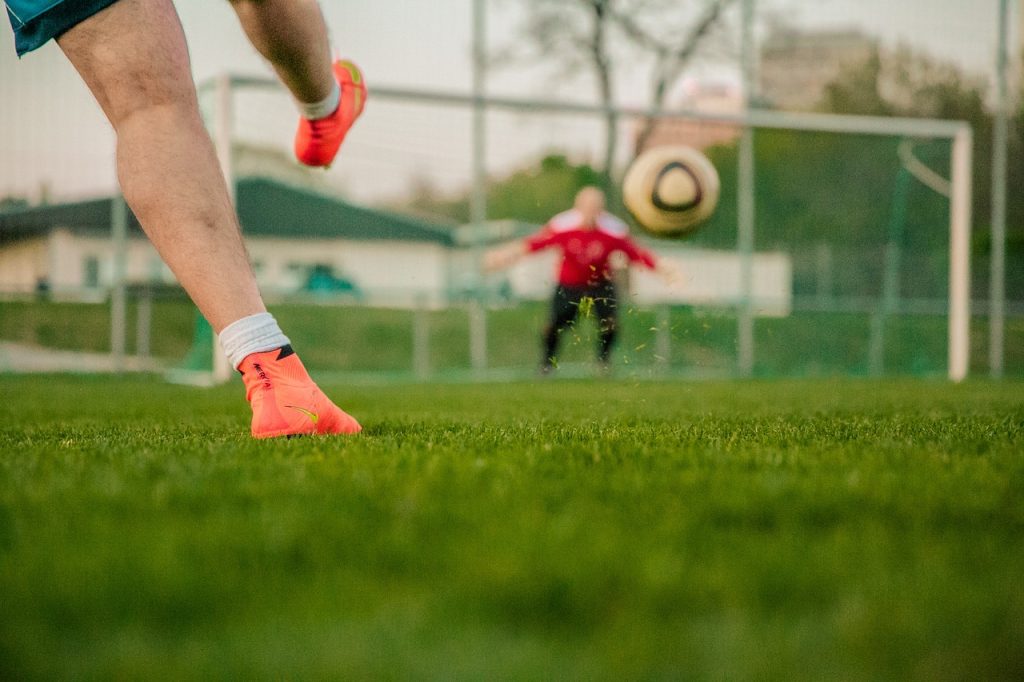 The need for a capable deputy to Mitrovic in anticipation of Fulham's next campaign is marked.
Particularly as the Serbian is regularly overplayed, increasing the likelihood of injury and has a poor disciplinary record, which as fans have seen, can result in matchdays wasted in the stands at Craven Cottage.
Returning to those key comparative metrics, three forwards across Europe emerge as potential candidates for the role.
In the spirit of realism, the potential cost of these players to Fulham falls within range of their average transfer spend per player (€10.65m) since Marco Silva's arrival in July 2021.
Prices of incoming players, in Euros, are estimates provided by TransferMarkt.
Forwards are typically the most expensive players of any position to sign. Therefore, some of these recommendations sit slightly above Fulham's average spend to adjust for the value of the market.
Rodrigo, 32, Leeds United
Amidst a disappointing season for Leeds, which saw the lilywhites relegated after two years in the top flight, Spanish forward Rodrigo represented a rare shining light.
Playing the same number of PL games in 22/23 as Mitrovic, in a weaker side that finished nine places below Fulham, Rodrigo recorded 13 goals.
This figure is only one strike fewer than the clinical Serbian and saw Rodrigo top Leeds' scoring charts.
It was deemed as somewhat of a coup when Leeds secured the versatile forward's services from Valencia in August 2020 for a club record fee of €30m.
Following Leeds' demotion to the Championship, rumours persist that the 32-year-old could be available for as little as €3m due to a relegation release clause.
On TransferMarkt, Rodrigo's value is listed as €6m, well within range of Fulham's average spend.
According to reports in OneFootball, Rodrigo is being courted by the likes of Real Madrid this summer, speaking to the striker's quality.
With the Spaniard's proven track record in the Premier League, affordability, and apparent availability, Rodrigo's advanced age may also make the player more appealing to Fulham.
At the tail end of his career, Rodrigo could be more inclined to embrace an understudy role. Identical to Mitrovic's position for Fulham, Rodrigo most often plays as the lone striker in a 4-2-3-1 formation.
As the graph above shows, Rodrigo and Mitrovic share certain characteristics on the pitch. Rodrigo records a higher-than-average SpG of 2.2, indicating that the forward is reliably a threat to league defenders.
Although Rodrigo's FpG of 0.4 is dwarfed by the Serbian's 1.7, the former Valencia man compensates for this with comparable creative stats.
At 32, Rodrigo would present a short-term solution to Fulham's attacking woes.
It is worth nothing that the South London team has not shied away from older attackers in the past, signing a 34-year-old Willian last season on a free transfer.
For the price, Rodrigo presents an interesting squad option to parallel Mitrovic's attacking output.
On Rodrigo, Gunning said: "The problem that I would see with Rodrigo is that he is not really suited to the same style of football that we play."
"If we were able to adapt then I think he would be a great backup striker. If someone can score 13 league goals, he is obviously good enough to stay in the Premier League. For that price tag, it would be a steal."
Chuba Akpom, 27, Middlesbrough
Middlesbrough surprisingly reached the Championship play-offs last season amidst fierce competition, a feat spear headed by former Arsenal academy player, Chuba Akpom.
Leading the line for the Northern club, Akpom enjoyed a purple patch, finishing the campaign as the Championship's top scorer with 28 goals in 40 matches.
According to TransferMarkt, the journeyman forward could be available for as little as €12m.
From Eberchi Eze to James Maddison, there is often value to be found in the Championship for middling Premier League clubs.
Although performing in a weaker league, the profiles of Akpom and Mitrovic are strikingly comparable.
Akpom's SpG is ranked as the fifth highest in the second division at 2.6.
Comparing the players' FpG, that key metric for counter attacking sides, the Englishman draws more fouls than the Fulham striker, recording an average of 2.2 per game.
Regarding creativity, Akpom attempts more dribbles per game than Mitrovic and completes a similar amount key passes.
Joining from a lower division, Akpom could be sueded by the offer of Premier League football to play back-up to Mitrovic. He has lived in London before and is the same age as the Fulham dynamo.
With years at the top level left for Akpom, he presents better long-term value than Rodrigo.
Gunning said: "I would say for me, out of the three options, Akpom is my favourite. The way he plays is quite similar to Mitrovic as you have shown. That big presence in the box. I think he would be happy to be a backup option too, coming from the Championship."
Mehdi Taremi, 30, Porto
The wildcard option, Porto's Medhi Taremi has been one of the most consistent goal scorers in Europe since his arrival in Portugal in 2019/20.
The forward has also impressed internationally, scoring 5 goals in 7 Champion's League appearances and starring for his nation, Iran, at the World Cup.
Taremi topped Liga Nos' goal scoring charts this season, finding the net 22 times in 33 games.
The Iranian striker has been linked with moves away since 2020, with Manchester United once rumoured to be a suitor for his services.
However, crossing the boundary into his thirties and not particularly mobile, Fulham may be able to sign Taremi while top European clubs look past the striker.
Although the Portuguese League is not the same pedigree as the Premier League, Fulham are aware of the talent in the division with their player of the season, João Palhinha, joining the club from Sporting last summer.
Taremi competes with Mitrovic in terms of SpG, with a rate of 2.8 shots per game.
Likewise, the Porto forward is returning a similar amount of set piece opportunities for his side, being fouled 1.3 times a game on average.
He also brings more creativity than his Serbian counterpart, with double the number of key passes.
According to TransferMarkt, Taremi's value sits at around €18m. It remains to be seen whether Fulham would allocate a large chunk of their resources on a bench option.
With Taremi's abilities and reputation, his arrival may precipitate an experimentation with a two-striker formation.
A deal for Taremi would not be straight forward either as Porto rely on his finishing to remain competitive and will not feel a great need to sell, being the largest club in their country with significant resources at their disposal.
On Taremi, Gunning remarked: "I was watching videos of him. He would be perfect. The goals he scores are sensational. But, he is in the peak of his career right now, in his 30s. I feel Taremi would want to go somewhere where he knows he will be starting. I do not know if we can offer him that."
Above is a graph showing how each of the forwards recommended compares to Mitrovic and Vincius in raw goal scoring.
With Fulham's opening game against Everton fast approaching, the Cottagers will need to act fast in securing the future of their forward line.
As hinted at previously, with the goalscoring proficiency of these strikers, their arrivals may prompt a change in tactical system.
This could help keep opponent's guessing as Fulham look to avoid the dreaded second season syndrome and the spectre of relegation.