Barnet played out an entertaining 1-1 draw with Championship side Norwich in a pre-season friendly at The Hive.
Lashing rain contributed to a fast paced game, with both teams apparently dusting off the cobwebs ahead of the return of competitive football next month.
Norwich fielded a strong side featuring many international players, but were unable to best a determined Barnet side who proved good value for the draw.
The 1,687 fans who braved the weather saw a glimpse of their teams' new signings as well as plenty of action on the pitch.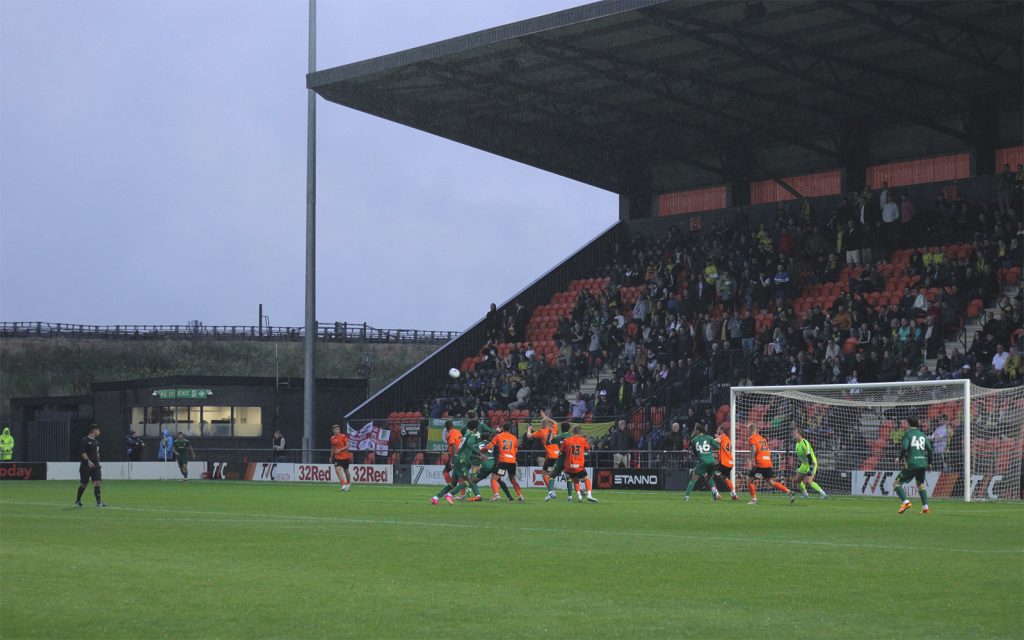 Norwich broke the deadlock in the 32nd minute, after both sides had goals ruled out for offside earlier in the half.
Winger Johnathan Rowe found space in the box and drove home a low finish past the Bees' keeper.
However, the visitors' celebrations were short lived as six minutes later Barnet were level.
Marvin Armstrong, leapt above the Norwich defence to place a well timed header past Tim Krul.
The end of the half was marred when Norwich's Przemyslaw Placheta appeared to headbutt Barnet's captain Dale Gorman after a seemingly innocuous altercation.
Referee Fadi Mansour, cautioned Placheta, allowing both players to finish the half.
Both sides made 11 substitutes but it was Norwich who adjusted better, putting together some attractive passing moves with Nunez in the engine-room.
Tony Springett and Christos Tzolis both missed the target after glorious opportunities as Norwich were unable to make their chances count.
However, a tenacious Barnet defence weathered the storm and gradually the chances started to come for the home side.
They even found the back of the net again only for it to be ruled offside once more.
The resurgence reached fever pitch when Barnet hit the crossbar, to gasps from the crowd.
As the score finished level, both teams headed back to the dressing rooms to escape the rain.
After a summer without football, Barnet fans were keen to see their team back in action, complete with new additions.
Reece Hall-Johnson from Wrexham and Zak Brunt from Sheffield United were both bought in on match day and made their debuts during the game.
Barnet fan Josh Walker said: "There's always excitement in the off-season – with all the transfer speculation.
"It was really good to see the new players get a run-out and I hope they can make a big impact this season.
"I thought we played really well – for a pre-season game.
"For me, there's nothing better than being back at the ground seeing live football in action."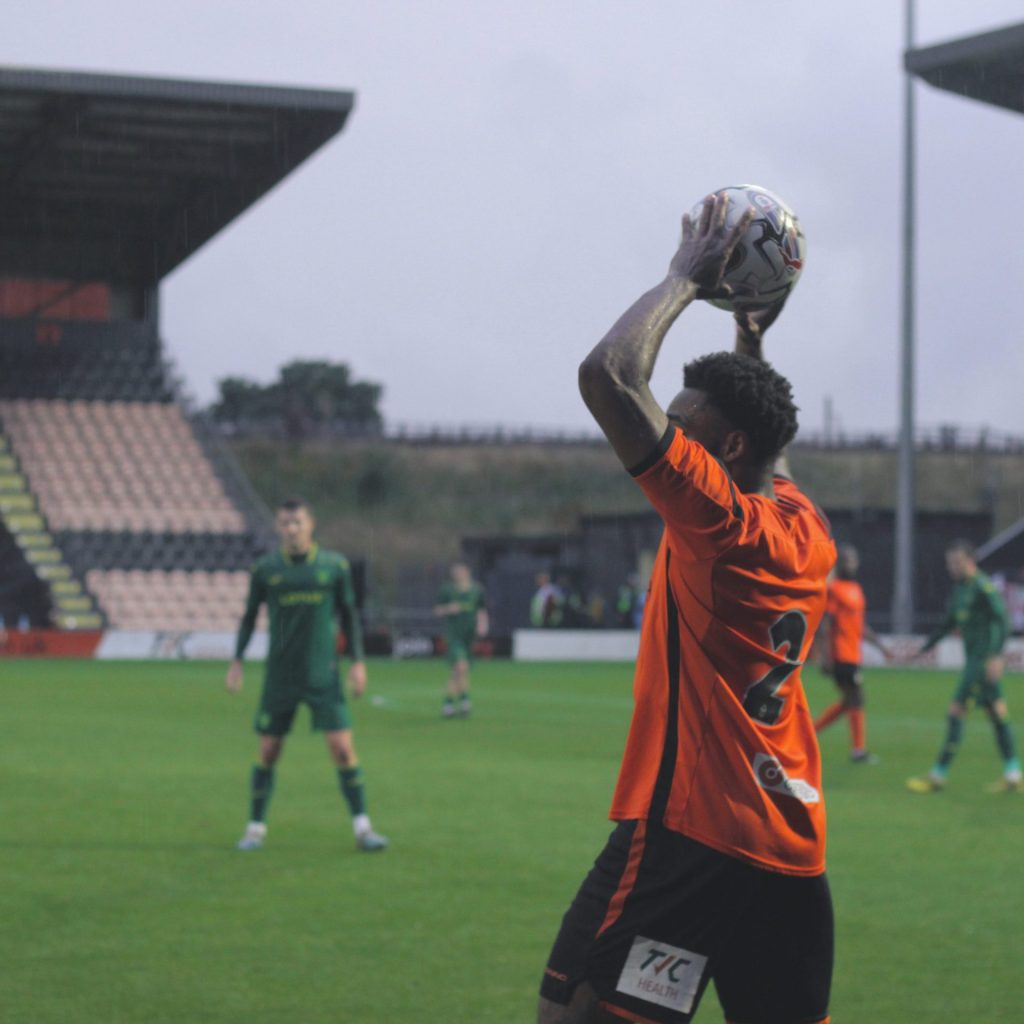 Norwich manager David Wagner spoke about the importance of youth at the club and the emergence of exciting prospects like Abu Kamara and Springett.
He said: "I think you saw some of these players in the second half.
"They need time but there's no shadow of a doubt we have some interesting prospects in our academy.
"Its up to them, they have the chance to impress us every day in training."
Norwich bought a strong following to the game and Wagner was also keen to praise the travelling supporters.
Wagner said: "Three to four hundred supporters for a Tuesday evening in Barnet, in these weather conditions, it's just unbelievable and I'm so happy that we have them.
"They will play their part next season.
"But I say more often than not, first and foremost we have to do our job and this is what we prepare for."
Tickets for the remainer of Barnet's preseason fixtures can be found here.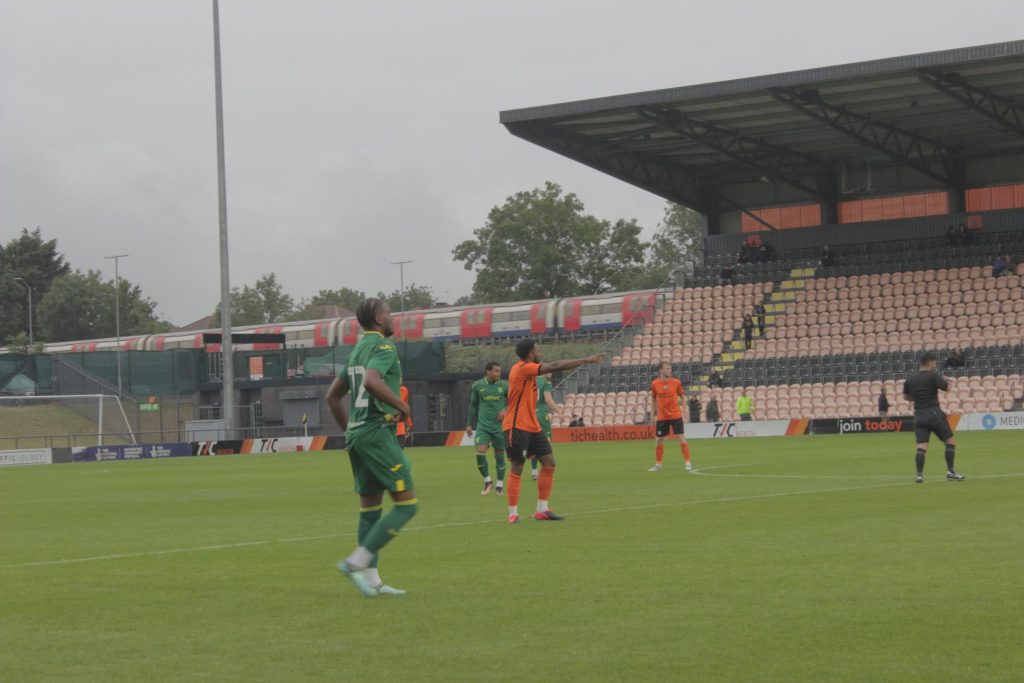 All image credits: Sam Leech