The Australia ice dance national champions are having to fundraise and work full-time jobs as they seek a trip to the World Figure Skating Champions in Montreal next March.
India Netté, 25, and Eron Westwood, 26, train at the Alexandra Palace ice rink in North London, but also work there as full-time skating coaches to fund their dream.
The pair have been skating partners since 2018 and were crowned Australia National Champions in 2022, but unlike some of their competitors, they must continue to work full-time.
Westwood said: "A normal day would be to start training around 6am to 11am, and then teach from 11am until sometimes 9pm."
Netté added: "It's a really physical sport, it's essentially a full-time job – and then working full-time on top of that is extremely exhausting."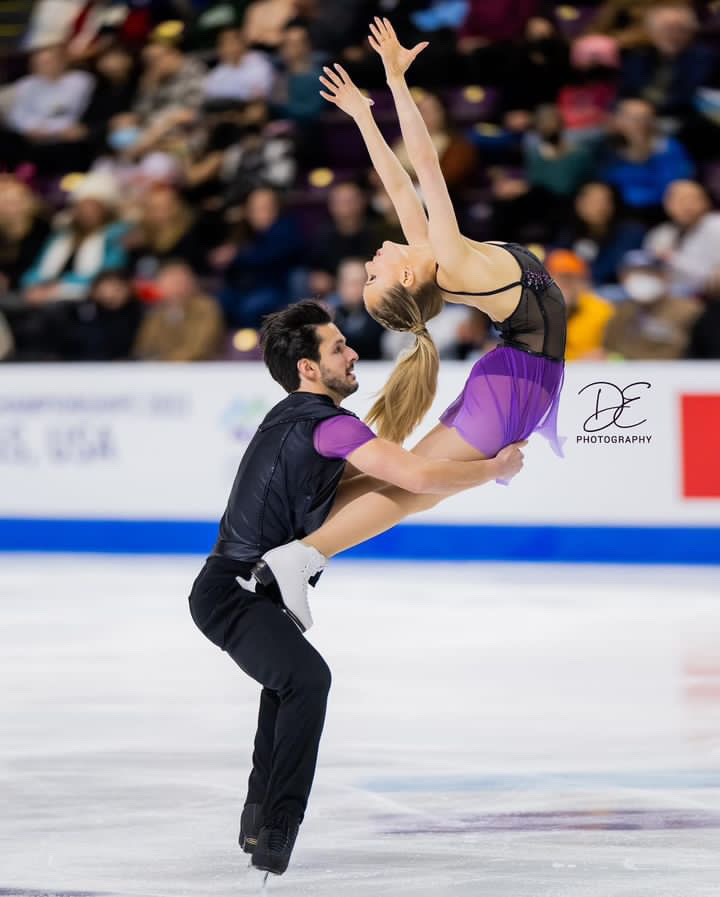 Alongside their coaching jobs, the pair also launched a GoFundMe in September as they receive no financial support from their federation and must pay all of their expenses themselves.
Netté said: "The response from our fundraising has been really overwhelming, people have been so supportive."
Westwood added: "In September we held an open skate event at Alexandra Palace, and we tried to just have a good time, get everybody involved, everybody on the ice.
"Honestly though, we're looking for sponsorship, people or companies who are interested in supporting athletes long-term."
The funds raised allowed them to travel to Canada, where they are currently training at the Ice Academy of Montreal's Ontario campus.
In Ontario they are receiving training from several coaches, including Scott Moir, a two-time Olympic gold medallist for Canada with his partner Tessa Virtue.
Netté said: "They're all very accomplished and because they recently retired, their knowledge is still extremely fresh and very relevant to the way we're competing now.
"It's a really healthy competitive training environment over here, surrounded by your peers, whereas in the UK it's quite isolating as there's not a lot of people our age competing at our level."
Coaching from the likes of Moir is enabling the pair to take their skating to the next level, which they felt was necessary after reflecting upon their recent success.
Netté said: "We were really happy, but we knew we had hit a glass ceiling on what we were able to achieve without training like other teams.
"We reached the point where we could probably retire and still be proud of what we achieved, but we decided we weren't done with it yet and to take a leap of faith."
The pair therefore set their sights on competing at the World Championships in Montreal in March 2024, but must first qualify by performing well enough at an international competition.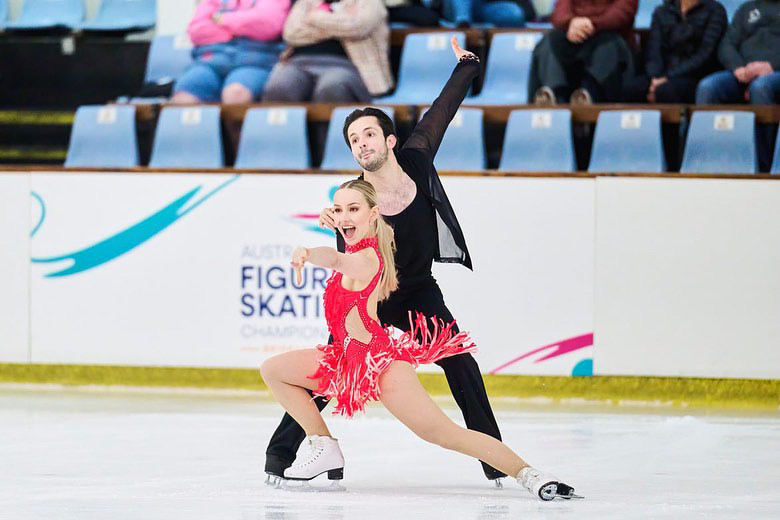 Ice dance performances are judged differently to pairs figure skating, placing a greater emphasis on choreography and steps, as Netté and Westwood explained.
Netté said: "It's very focused on the execution of the performance, the way you tell a story or the way that you emote."
Westwood added: "You could kind of describe it as ballroom on ice."
Netté and Westwood will continue to train overseas before returning to London at the end of November to continue their preparations and run another fundraising event in December.
You can support them through their fundraiser and by following them on Instagram @india.eron.
Feature image credit: Geoff Robins