Deaf rapper and producer, Kevin Walker, is ripping up the rule book and defying all previously held conceptions of what it takes to succeed in the music industry. Walker, who is known as 'Signkid', lost his hearing when he was diagnosed with meningitis at the age of three, but he has still enjoyed a pioneering music career.
To highlight Signkid's impressive work, story and legacy, The National Lottery unveiled a showstopping piece of art created by artist Liam Hopkins of Lazerian Studio, which features two hand-shaped sculptures that form a 'V' shape representing the BSL sign for 'Visual.'
The installation forms part of The National Lottery's campaign championing those who are doing amazing things to support making the arts more accessible for all, with National Lottery players raising £30 million for good causes every week. National Lottery funding via Arts Council England gave Walker the chance to star in his own short film 'Silent World', telling the story of the pandemic through his own eyes.
"During lockdown in 2020 they closed restaurants, shops, pubs," explained Walker. "Some places were open like the hospital and the roads were empty. It reminded me of a horror story. "It inspired me as there was no interpreters and no subtitles with the Prime Minister's speech.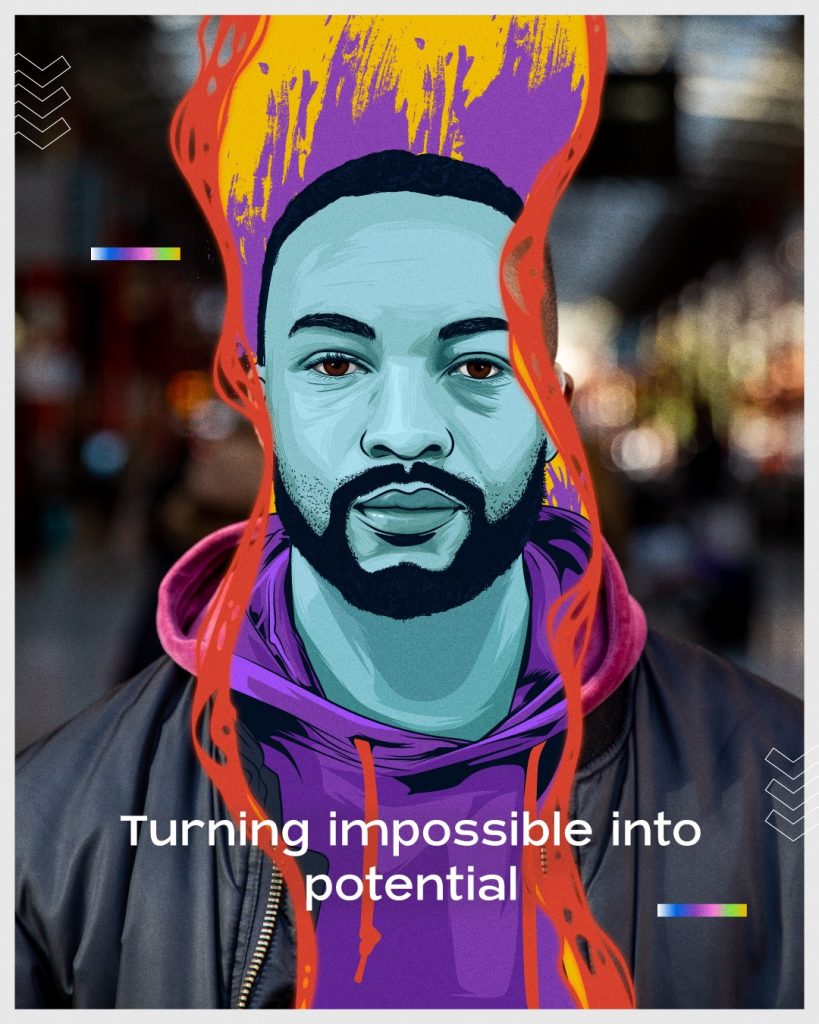 "Hearing people have an advantage because they could hear what was going on and would know what to do.
"The National Lottery helped me develop my talent and skills and I have been able to showcase them with my acting.
"Without the funding I would have struggled to create the short film. It really helped me to make it happen."
"It's my biggest and proudest achievement. I wanted to show the hearing world that deaf people can do anything.
The short film, hosted on BBC iPlayer, has been nominated for 12 awards at five film festivals and Walker is hoping his success can inspire others like him to push the boundaries of what they think they're capable of.
"You can't make music if you're deaf? That's not true," said Walker.
"If you have a hearing aid you have some degree of hearing so you can hear rhythm, beats and vibrations through a speaker and the environment you're in so that can help you make a beat.
"You also have visuals to assist, there are lyrics, sign songs and they help.
"I didn't know how to start music, going back to that time there wasn't much accessibility.
"I was able to find a music course that provided access for deaf people and break through barriers and I was able to learn.
"I didn't have a deaf black role model growing up and I've been trying to find someone, so I've often had to look to the hearing world to be inspired.
"So, I hope now with me making music I can inspire other deaf people and for them to be able to look up to me."
As well as receiving the honour of a sculpture unveiling, Signkid has also scooped the Art, Culture and Film award at this year's National Lottery Awards. The awards celebrate the inspirational individuals who do extraordinary things in their community and over 1300 nominations were made this year.
Alongside producing music and performing live, Walker also set up a website called Viewable to explain slang BSL words to deaf or hearing people who want to learn sign language.
"Hearing people have websites where they have access to slang. Deaf people don't have the same, so I created a website to provide resources and materials," explained Walker.
"We have our own sign slang words so I wanted to show that hearing people and deaf people aren't different."
Alongside the sculpture inspired by Signkid, three additional digital portraits have been created by artist Yoniest Chun, immortalising the stories of other individuals and projects who have achieved incredible things for their communities and peers in making the arts more accessible for all as part of The National Lottery's Peoples' Portraits series. These include Dee Conaghan, founder of the Stage Beyond Theatre Company in Derry, Northern Ireland, deafblind film enthusiast Charlotte Little, from the Matchbox Cine organisation in Scotland and deaf theatre performer and consultant Jonny Cotsen, from Wales.