Meet the London musician, 25, who lives and works in a disused Camden hospital as a property guardian following bad experiences with private rentals.
The rising costs for living and studio space in London are some of the biggest struggles facing young creatives.
To combat these rates, singer-harpist, Szofia Rozsa, became a property guardian, now living in an abandoned ear, nose and throat hospital near King's Cross station.
The musician, known as Rozsa, said: "I live on the throat floors, in the larynx and pharynx department."
A guardian pays a licence fee in exchange for a living space in a disused building prior to its demolition, with companies able to evict guardians with a month's notice.
Chloe Colville from guardianship company, the Lowe Group, said the low rent is in 'return for protecting otherwise vacant buildings from squatters, anti-social behaviour, vandalism, disrepair and dereliction.'
Rozsa has lived in two guardianship properties over the last two years, having moved into the alternative living spaces after graduating from a London university.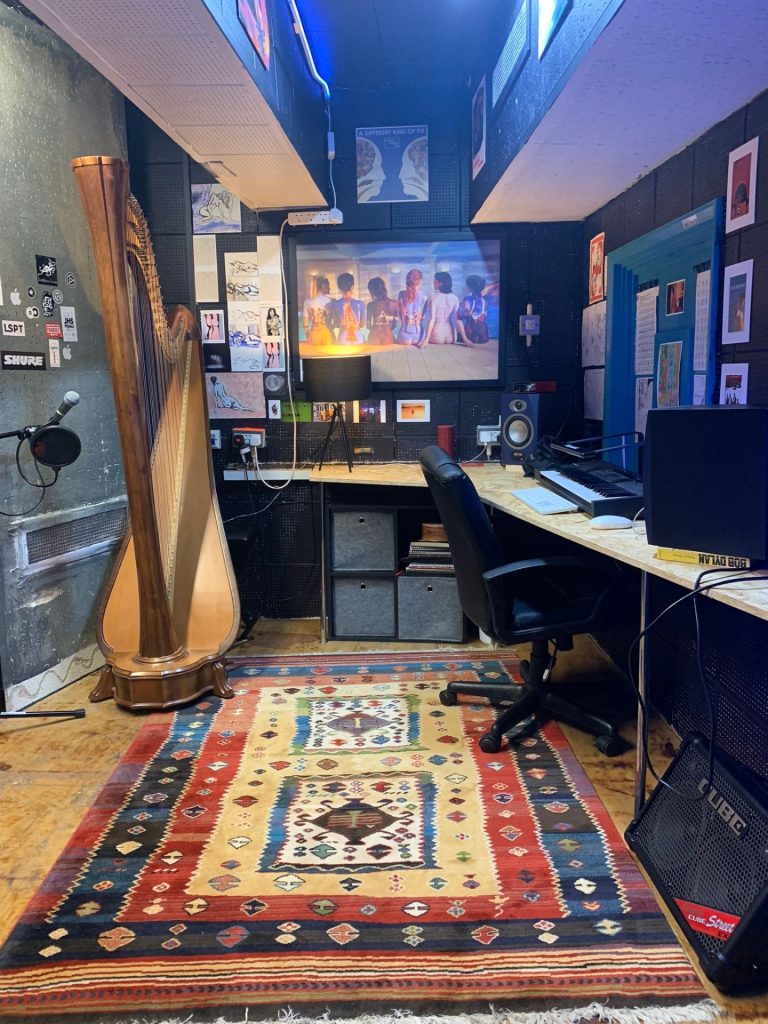 The part-time music teacher is unfazed by the one-month eviction notice due her bad experience with the rigidity of tenancy agreements.
She said: "After what happened during COVID, I never want to get tied down again with rent coming out in a place I don't want to be that is very overpriced."
The quirks of the building are attractive to Rosza, who has access to studio space she would otherwise being paying hundreds of pounds for.
Rozsa said: "There are so many musicians here because of the audiology spaces which are soundproof.
"You can bump into someone who can lend you studio space or a drummer you can use for a gig."
The licence fee of £440 per month, includes utilities and grants access to a shared kitchen, communal spaces, and a room in a corridor of 10 people.
This compares to the average price of a room in London being £971, excluding bills.
The singer's boyfriend, also a musician, recently moved into the building after a space opened up in the room next door.
She said: "It is the only realistic option for us to live together.
"A one bed flat would have not only been a stretch financially, but we would have no workspace to make music."
Having lived in two of the biggest guardianships in the country, her buildings have boasted a community-built woodwork room; a charity shop; and a meditation room.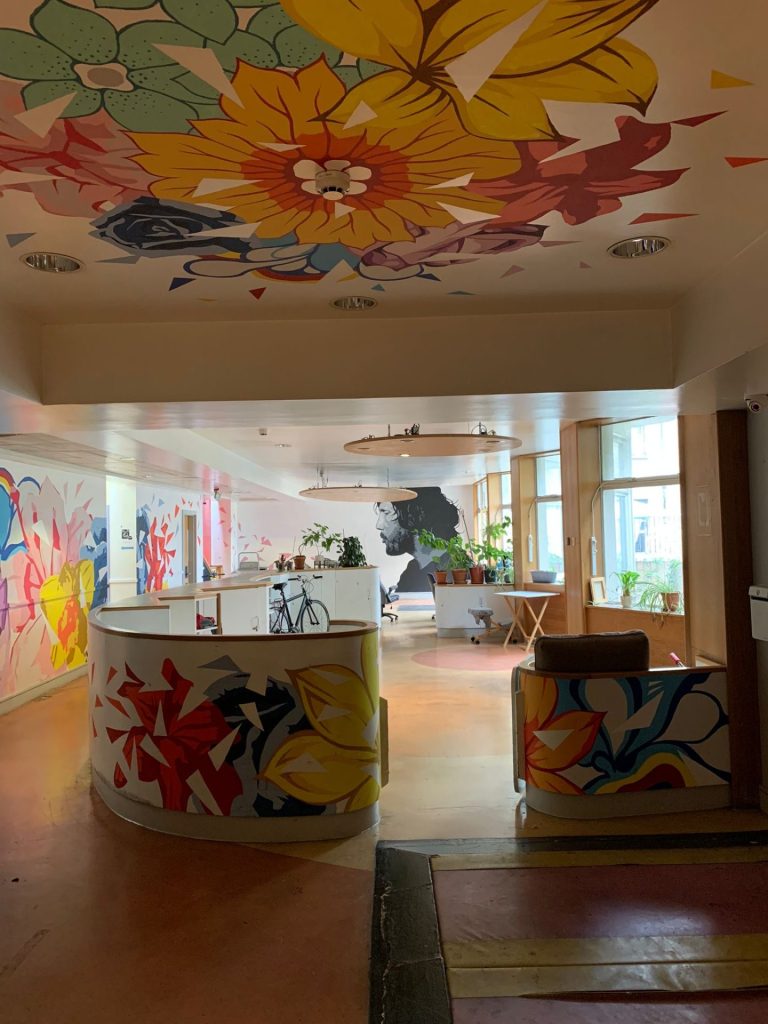 There have been criticisms of guardianships beginning to match the costs of private rentals in London, with many arguing that guardians have none of the security benefits of private renting but all of the costs.
The 25-year-old admits that there are some downsides of living in this type of property, with calls to fix maintenance issues being particularly slow.
However, Rozsa admits that her experience differs from those who live in smaller properties which are more short term due to the ability for developers to progress with plans more quickly.
The guardian said: "This hospital straddles three streets, it is over the top of a pub, there is an underground going underneath it, so there are so many things that would need to shut down for them to go through the process of development."
Featured image: Tom Morris, CC BY-SA 3.0, via Wikimedia Commons