A national pro-choice campaign has criticised a pro-life charity after they gathered outside an abortion clinic in Finsbury Park on Saturday.
International group The Helpers of God's Precious Infants (HGPI), who conduct monthly "vigils" outside of abortion clinics, met outside of the bpas Finsbury Park clinic.
They have been criticised by Abortion Rights, a campaign to defend and extend women's rights and access to safe, legal abortion.
Kerry Abel, Chair of Abortion Rights, said: "Protests by anti-choice activists outside of abortion clinics are completely out of place.
"If they disagree with with the legal right to abortion they should campaign in Parliament.
"Instead they are targeting women accessing their healthcare choice at their most vulnerable."
The British Pregnancy Advisory Service (BPAS) is a provider of the NHS-funded abortion care across the UK, and the Finsbury Park clinic, located on Upper Tollington Park road, has been a site of protests by the Helpers of God's Precious Infants previously.
Around 20 HGPI supporters gathered outside of the clinic at 11am to conduct their vigil and returned to St Mellius Church at 12:30pm.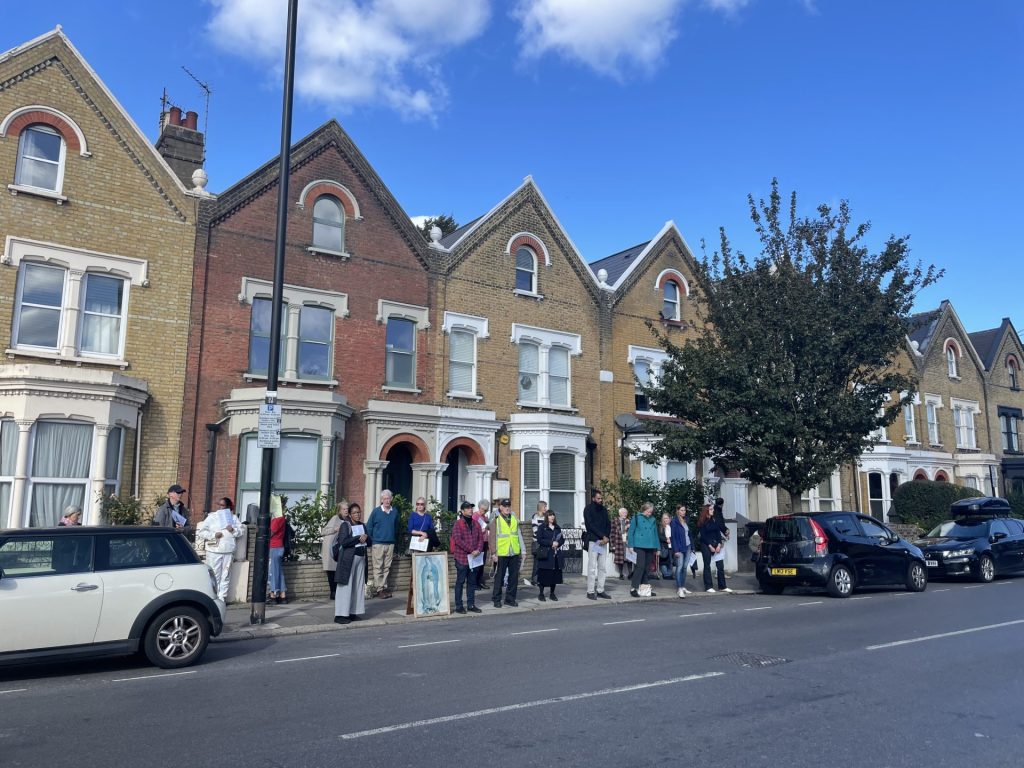 A supporter from HGPI present said: "We are saying that we are here and we are not judging you and trying to make you feel uncomfortable.
"We have an alternative."
In response to a previous protest at the Finsbury Park clinic in February 2020, a spokesperson for BPAS said "BPAS is deeply disappointed that yet another of our clinics is now being targeted by anti-abortion protesters.
"Our clients tell us that this type of activity is deeply distressing."
The next HGPI vigil is expected at the BPAS clinic in Stratford next month.
Campaigners have been calling for "buffer zones" around abortion clinics through using Public Spaces Protection Orders (PSPOs) as a prevention method.
The UK's first buffer zone was set up outside an abortion clinic in the London borough of Ealing in 2018, but have rarely been used since.
BPAS estimated that in 2019, more than 100,000 women attended clinics that were targeted by anti-abortion protests.