Brent is a traditional Labour seat, but recent events may lead to a trickier set of local elections when voters go to the polls on Thursday, 5 May.
In total, there are 57 seats are up for grabs across 22 wards in the borough – a decrease from 2018, where 63 councillors were selected from 21 wards due to a shift in election boundaries.
Last time out, the Labour Party retained control of the council, winning 60 out of the 63 seats, with the Tories forming the opposition with the remaining three seats.
Labour has put forward candidates in all the seats – a figure matched by the Conservative Party, while the Liberal Democrats have 49 people standing.
The Green Party has 16 candidates and there are four Independent residents on the ballot.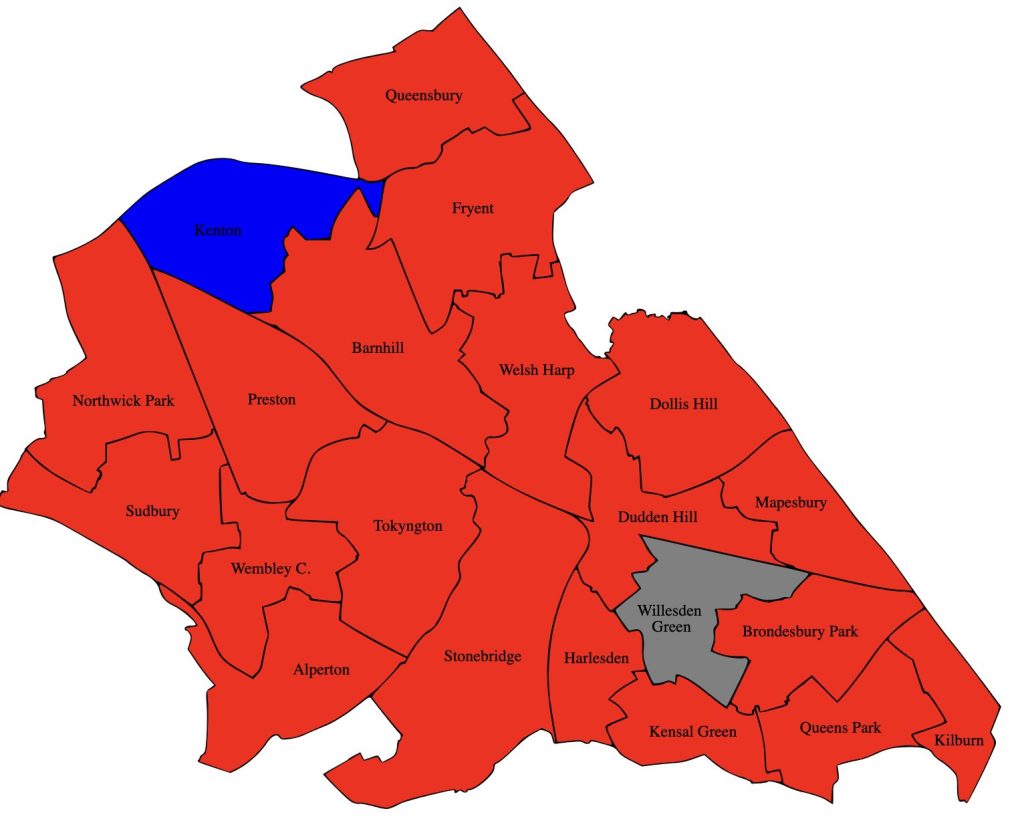 There has been controversy since 2018 as a Labour councillor, solicitor James Allie, was suspended from the party amid controversy that he allegedly purchased a £500,000 house using money from the estate of a dead woman which he had been appointed executor.
Allie's seat was lost to Liberal Democrat candidate Anton Georgiou.
Brent is home to one of the most ethnically diverse populations in the capital and was hit hard by the pandemic.
During the first wave, the local hospital at Northwick Park was among the most overwhelmed in the country and voters will certainly have an eye on how the parties propose to manage the borough's continued recovery.
Other issues include the council's approach to regeneration, how to encourage greener travel and tackling wealth inequality still remains a subject high on the agenda for voters.
The poverty rate in Brent is worse than average, according to Trust for London, with around 33% of the population living in poverty and child poverty is around 40%.
Opposition may seek to capitalise on the council's decision to increase council tax.
Brent Council agreed to a 2.99% increase to council tax bills – the maximum allowed by the Government without a referendum.
London Mayor Sadiq Khan's decision to expand the Ultra-Low Emission Zone into Brent will also be a factor to take into account.
The borough however, was named London Borough of Culture in 2020, receiving a grant of £1.35 million from City Hall to deliver a year of cultural events and initiatives.
It would require something extraordinary for any of the opposition to get a majority in Brent, but it will by no means be as straight-forward as previous elections for Labour, who look likely to carry on for a fourth successive term in control of the council.