Television celebrities have joined calls to stop a development at Warren Farm in Southall, by giving it local nature reserve status.
Springwatch's Chris Packham and businesswoman Deborah Meaden added their support to the campaign, after over 20,000 people signed a petition opposing plans to build a sports facility on the green belt site.
Campaigners argue the plans by Ealing Council to develop the site and build a sports facility will reduce open space and affect the reserve's rich biodiversity.
Steve Toft, the campaign's organiser said: "This is an accidental natural oasis which is home to rare and threatened species.
"It's mind boggling that the council isn't doing everything to protect it."
Katie Boyles, another campaign organiser said: "The site is home to Ealing's only Skylarks and London's only recently recorded site for the nationally endangered Copse Bindweed."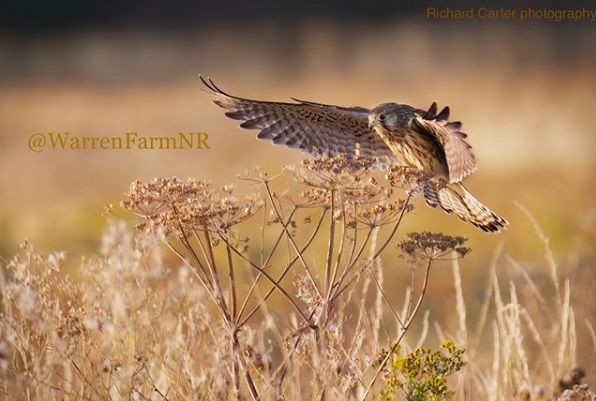 According to Boyles, both these species face extinction in Ealing if the council's plans are realised.
In an attempted compromise with campaigners, the Labour-controlled council announced half of the area will be designated as a local nature reserve whilst the other half will become a sports facility.
Every ten years, London borough councils should conduct a biodiversity review as to whether a site should receive Site of Importance for Nature Conservation (SINC) status, which takes around two years to complete.
Ealing Council last undertook such a review in 2007.
The next review was recommended to have been carried out in 2017, but it remains unpublished six years on. 
Councillor Gary Malcolm, who leads the Liberal Democrat group on Ealing Council, submitted a freedom of information request to the council earlier this year.
He was given a partially redacted copy of the review showing the recommendations.
The report for Ealing Council by ecology consultants, which was part of the SINC review, recommended that all of Warren Farm receive SINC status.
Boyles said: "Withholding important environmental information from Ealing residents, whilst simultaneously planning to de-wild Warren Farm Nature Reserve, is hugely disappointing behaviour."
A Liberal Democrat delegation, including the party's mayoral candidate Rob Blackie and London assembly member Hina Bokhari, visited Warren Farm earlier this year.
Bokhari said: "It would cost nothing to save these species, it would only need Labour bosses at Ealing Council to listen to residents and wildlife campaigners.
"Not only this, but Ealing Council are misleading residents by claiming most of the land will be unaffected."
Ealing Council offered to lease the site for £1 to QPR football club in 2011, but due to residents' concerns, the team decided to pull out.
Concerns have now been raised that Southall FC, which is owned by the son of Labour MP Virendra Sharma, will get the land.
However, this has not been confirmed by the council.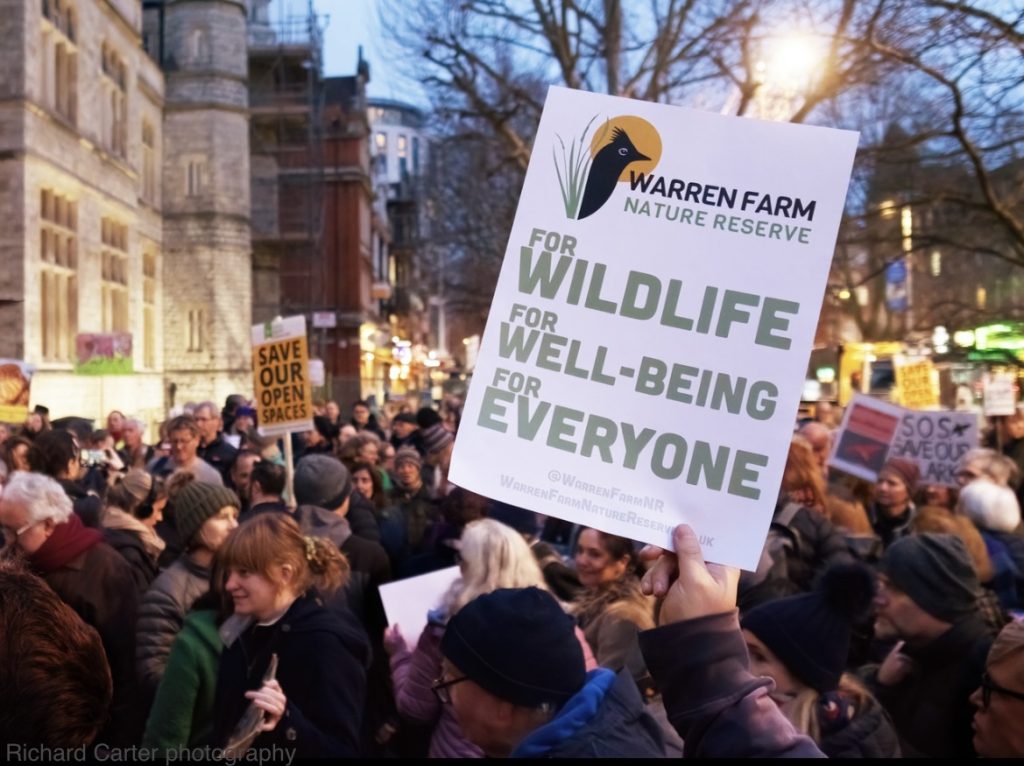 In 2022, a Southall FC online post saying that the club may possibly return to Southall from Stanwell, caused some campaigners to fear that the club had its eyes on Warren Farm.
In a public consultation period regarding Warren Farm, only 89 people wanted to "revive Southall FC", another 1,000 people wanted "biodiversity."
Toft said that "Ealing Council put out a Public Consultation, then ignored it when it came up with answers that didn't suit the council's agenda."
Toft added: "The council's argument seems to be, 'whatever the question, the answer is football pitches on Warren Farm'."
Between the disputes between planners and residents, Warren Farm was left to its own devices, naturally rewilding over the course of two decades. 
An Ealing Council spokesperson said: "The council needs to balance the needs of all our residents and our approach has been to achieve a compromise that delivers both a new nature reserve and much-needed football and cricket pitches.
"Nothing is yet set in stone, and we have commissioned detailed nature and ecology surveys to help inform the next steps of this project."
Image credits: Richard Carter Photography