Six working London taxi drivers departed for the Ukrainian-Polish border from Harwich, Essex at 11pm last night to deliver aid and transport refugees.
Black cab driver Matt Westfall, 52, organised the trip after feeling broken watching a Ukrainian man kissing his wife and child goodbye on the television.
He teamed up with fellow taxi driver Richard Gough, 60, owner of Epsom taxi rental service Eclipse Rent-A-Taxi, and Polish social centre and restaurant in Balham, the White Eagle Club.
The 11-person crew, driving six taxis, a van and a truck with a trailer, will carry aid collected by the White Eagle Club to multiple drop-offs in Poland.
On their return they will drive up to 28 refugees wherever they need to go.
Westfall said: "Black cabs are bragged about as the best in the world at this. Let's prove that we are, let's get out there and do what we're supposed to do.
"All the taxis are filled to the point of bursting at the seams."
The preparation
Their final destination is Chelm, Poland, a town near the Poland-Ukraine border urgently needing help with refugees and aid as the town's railway links mean it is receiving a high-number of refugees.
The group originally planned to drive to Poland-Ukraine border town Dorahusk, a 27km drive east of Chelm, to collect refugees.
However, the Ministry of Defence warned black cabs were too conspicuous because the Wagner Group, a private Kremlin-backed army, were active along the border.
Hundreds of people queued to donate goods to the White Eagle Club, 211 Balham High Road, for Ukrainian refugees arriving in Poland at the beginning of March and the club yesterday announced it was at capacity for donations.
Richard Szmidt, a 70-year-old White Eagle Club ex-volunteer, was campaigning to fill-up people's vehicles with the aid the club had collected.
Westfall reached out to Szmidt after seeing his fundraiser on Facebook and the British-born Polish man was taken on as interpreter and facilitator co-ordinating with Polish authorities and aid-points across the country.
Westfall was relieved, as he said even with Szmidt the language barrier is his main concern.
Smidzt said: "The government have been heartless, but the cabbies are showing they've got a heart.
"I have an electric car that doesn't go very far, so I was delighted when Matt asked if I wanted to come with them. We couldn't just sit on our backsides."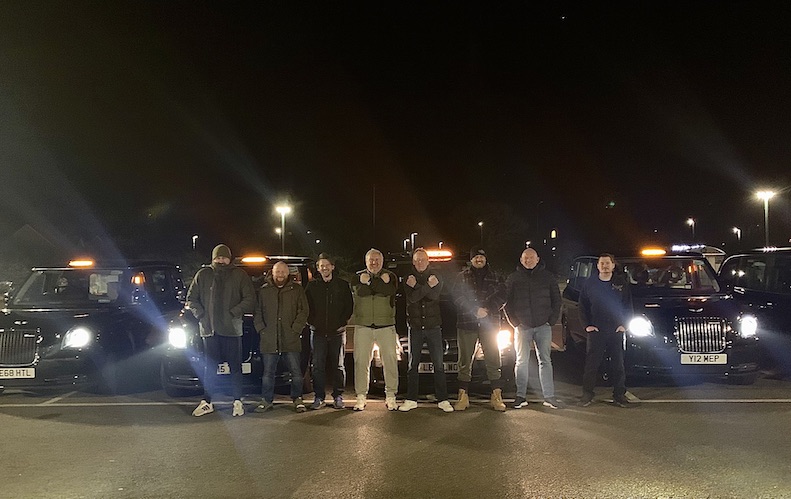 Television footage of the Ukraine war reminded Westfall of childhood stories of his family's houses in Bethnal Green being bombed in The Blitz.
He said: "It was like history repeating itself. It made me think to myself, what can I do? I have a week off work, what can I physically do?"
Seeing Harrow businessman Paolo Arrigo on the BBC, delivering aid and driving refugees to safety from the war, inspired Westfall.
He reached out to Arrigo, whose social media following has supported Westfall's mission.
Fellow cab drivers came forward to help though some dropped out after realising what it was going to take to do it.
Over £15,000 of donations were raised in six days, including £5,000 from leading taxi trade organisation Licensed Taxi Drivers' Association, £700 from Creative Mobile Technologies (CMT), the top card payment provider for London Taxis and £5,417 from Gofundme.
One taxi driver had an American passenger donate £600 from the back of his cab after explaining about the trip.
The journey
The cargo is mainly medical and sanitary equipment donated to White Eagle Club: baby food, nappies, syringes, sutures, and disposable examination table sheets.
The collection centres they are visiting requested these rather than clothes.
The group arrived at Hook of Holland, Netherlands 8am CET (7am GMT) and began their 1250km drive to Warsaw.
They expect to arrive at 10pm then drive to Lublin for 10am where they will drop half their aid, and then to Chelm to drop off the other half.
At midday tomorrow, they're set to arrive at a disused Tescos supermarket in Chelm repurposed to temporarily house refugees and store aid.
Small cubicles have been constructed from cardboard pipes and curtains and it is being run by the Polish army.
At 2pm in Chelm they will begin driving up to 28 refugees to wherever they want to go.
The team have already registered their taxi licenses and registration plates to collect people.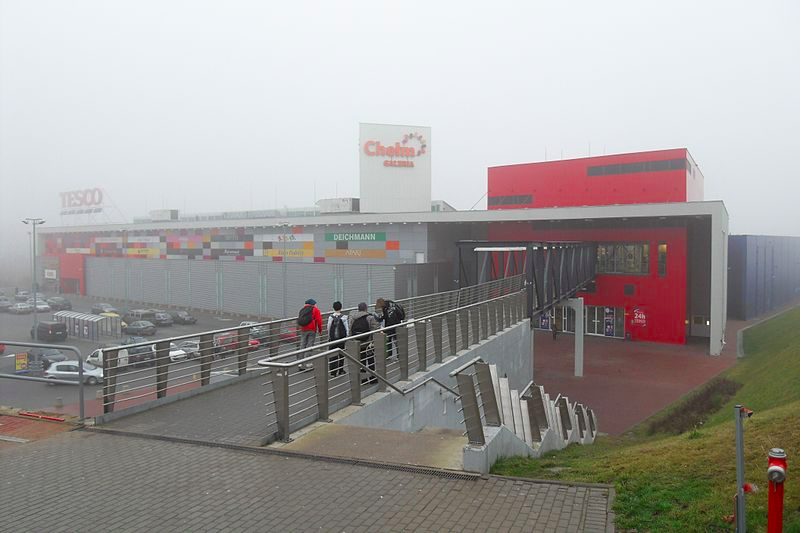 The team have enough funds to pay for a ferry journey and overnight hotel in the UK, however, refugees must have a UK VISA and address.
For comfort they will seat four people in the six-person cabs, which are wheelchair accessible too.
Westfall said: "Squeezing six in a cab is alright from here to the Adelphi Theatre, but not for a five or six hour trip.
"In an ideal world we'd bring everyone back to the UK, but it's the VISA thing that's causing the problem."
He said Warsaw is busy at the moment and they might go to Berlin, but they are not sure where they will be going on the way back.
Gough added: "This trip is about driving people, we're taking aid because it's on the way.
"Black cab drivers take people from A to B, and we want to help take people out of harm's way.
"If we raise more money we'll do this again next week."
Taxi drivers from Cheam, Sutton, Epsom and Surrey, among other places, join them.
Operational Data Portal found 3,328,692 refugees have fled Ukraine since 24 February 2022, with 2,010,693 arriving in Poland.
Featured Image credit: Matt Westfall