Below is this week's what's on of the best art, culture, and music events in north west London.
Spring has officially commenced this week, with London's typically confusing weather. Spring however does mean cherry blossoms are slowly starting to bloom around north west London.
Whether it's one of the many local parks in the area, or a particularly blooming road, make sure to see the blossoms before they go. If you're at Hampstead Heath make sure to visit the newly opened 'London Shell Co.' for some fresh seafood. Just a few days old, it is the newest addition to Hampstead's restaurant scene.
The English National Opera is performing a new show called 'Creature' at Sadler's Wells Theatre. The show is by the award winning dancer Akram Khan. The show is only on for a week so if you want to see a dance show with a unique plot make sure to get tickets soon.
Lizzie's top pick of the week of the week is Channel Tres' headline show at KOKO. The California artist makes a special blend of house and rap music, known and played by DJ's across the world. Performing at Camden's iconic KOKO, with its capacity of less than 1,500, is set to be an intimate gig with good music and good vibes.
Each week we come up with a curated selection of the best events and activities in north west London on Lizzie's List.
Catch California's 'Channel Tres' in concert at KOKO
Location: KOKO, Mornington Crescent
Dates: Wed, 29 March, 19:00
Tickets: From £23.25
Vibe out to Channel Tres' music blend of Chicago house, Detroit techno, and California rap. The LA rapper, known for his hits "Controller" and "Topdown", has slowly crept into popularity amongst dance DJ's. Since his 2018 start in music, Channel Tres has already gone on a headline tour of the US and toured around the world.
His music is made unique through his baritone voice, adding a layer of depth to his dance and night anthems. With his latest EP 'Real Cultural Sh*t', released a month ago, expect to hear new and older tunes.
Grab a bite and drink at Hampstead's newest restaurant 'London Shell Co.'
Location: London Shell Co., Parliament Hill
Try out this week's new London restaurant with London Shell Co opening up a new branch in Hampstead. Known for their fresh fish, their menu changes daily. They have also been praised for their wines, which are available for takeaway at retail prices. Food critic Jay Rayner has said: "The wine list is a rather beautiful thing: both relatively short and idiosyncratic." Between 4-6pm each day they offer £2 oysters and £2 off all glasses of wine and cocktails.
See the English National opera's 'Creature', by award winning Akram Khan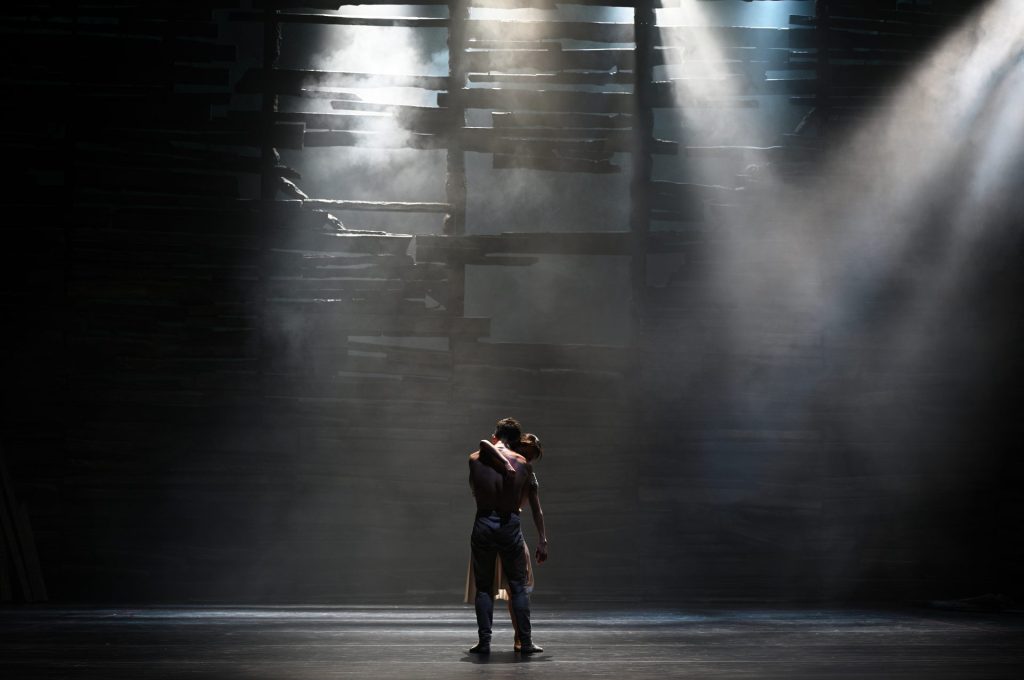 Location: Sadler's Wells, Angel
Dates: Until 1 April 2023
Tickets: From £15
Inspired by Mary Shelley's 'Frankenstine' and Georg Büchner's 'Woyzek', this show is set to be a unique experience. The plot follows a Creature has been conscripted by the military. Akram Khan makes us think about the near future, raising topics of abandonment and exploitation. Khan is a multiple award winner, who had also performed at the 2012 London Olympic opening ceremony, is set to put on a unique show.
Celebrate the start of spring by visiting blooming cherry blossoms
It is officially spring and what better way to celebrate than by taking in the blooming cherry blossoms. North West London has a plethora of green spaces to pick from. Some of the parks with the most greenage in North West London are Golders Hill Park, Gladstone Park, Fryent County Park and of course Regent's Park. As the weather is slowly getting warmer make sure to head down to grab some snaps of the blossoms, on a drier day of course.
Featured image credit: Laurent Liotardo