With Black History Month 2022 soon underway, north west London groups have been rallying up ideas on how to educate and enrich its communities.
Tomorrow, 1 October, will mark the start of the annual celebration that has been held in the UK since 1987 to honour the contributions of African and Caribbean people to society.
With the aim of championing diversity and eradicating discrimination, London's north west councils have each put together a programme of events to celebrate black heritage throughout October.
Islington
Islington's events will launch tomorrow at 1:30-4:30pm at Caxton House, St John's Way, hosting guest speakers who will discuss issues of empowerment and featuring local black-owned businesses who will be setting up stalls to sell their produce.
Various photographers, artists, writers and designers will showcase their vibrant array of artwork around the theme of 'Identity' at Islington Town Hall's 'Go Africa Festival of Arts' at 10-4pm on 4 October and 10-9pm on 5 October.
Other events will include a Poetry and Spoken word event tomorrow at Central Library 2-4pm, storytelling from Monica Clarke, author of 'Apartheid and Me' on 8 October 10.30am-12.30pm, and a Windrush-inspired performance at Caledonian Park Amphitheatre on 8 October 2-3pm.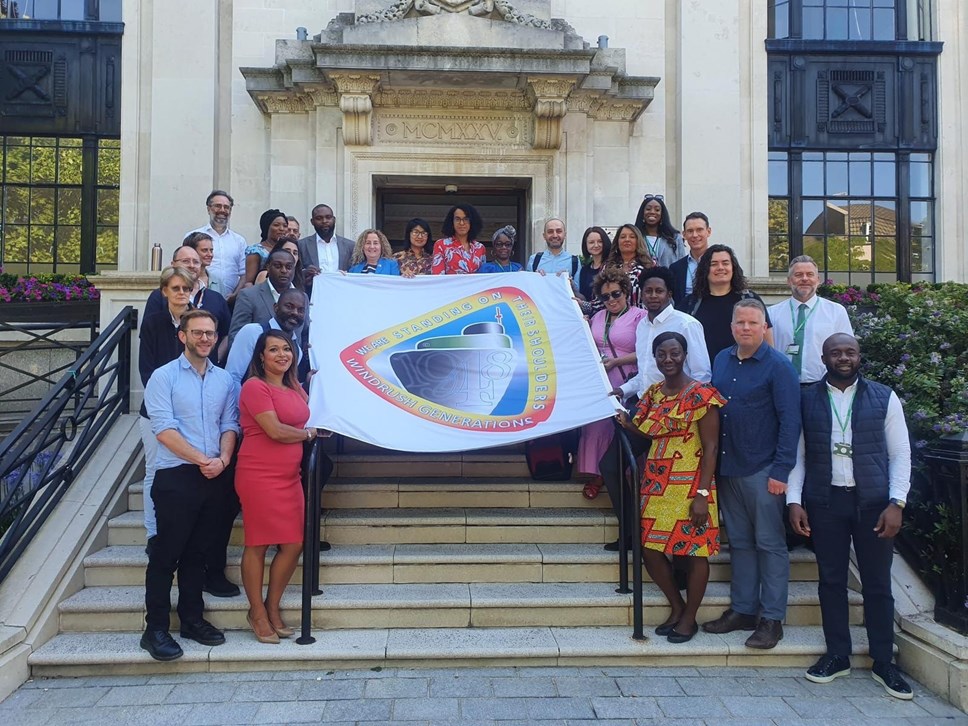 Camden
Camden, celebrating its third Black History Season, will launch its celebrations on 4 October at Café Koko with a free event called 'Proud to Be', exploring spoken word, music, entrepreneurship, health and wellbeing.
Other highlights in the programme include African-inspired yoga classes and a number of supper clubs to highlight Camden's best African and Caribbean food, including the launch of a pop-up 'Vibe n Go' restaurant.
Councillor Sabrina Francis, Cabinet Member for Young People and Culture in Camden, said: "Black History Season is an opportunity for us to come together across Camden and loudly and proudly celebrate our Black African and Caribbean diaspora, our rich culture and history, and the contributions these communities have made and continue to make to Camden's vibrant diversity."
Barnet
Barnet council will be funding community events for the first time this Black History Month with residents able to enjoy over 20 exhibitions and public events this October.
Councillor Linda Lusingu said: "We will put equality, diversity and inclusion at the heart of everything we do to create a fairer and equitable borough for all."
Brent
Among many exciting events in Brent's programme will be an African market at Brent Civic Centre on 20 October, selling ethically-sourced products.
The borough will also be unveiling a new piece of art at Gladstone Park, called 'The Anchor, The Drum, The Ship' for the first time from 12-1.30pm on 14 October.
Councillor Mili Patel, Deputy Leader and Cabinet Member for Finance, Resources and Reform, said: "In Brent, our diversity is our strength. However, we cannot ignore the inequalities that still exist.
"We are committed to working with the community to tackle racism and create a fairer and more equal Brent."
Enfield
Enfield's residents look forward to celebrating Black History Month with highlights such as a concert at Forty Hall Estate, featuring African and Afro-Caribbean classical composers, and a series of performances and exhibitions at Millfield Theatre.
Haringey
Haringey Council will be launching the Black History Programme 365, including events throughout the year as well as an extensive itinerary for October.
These include a heritage tour of West Green Road, an arts and crafts workshop focusing on the legacy of Rosa Parks, and the Black Communities Healthy Living and Lifestyle Fair on 29 October.
Councillor Peray Ahmet, Leader of Haringey Council, said: "Here in Haringey, black history is everyone's history.
"From the earliest recorded black residents in the 16th century through to the Windrush generation and beyond, black people and communities have made a profound contribution to our borough."