Shifting public consciences, a demand for greener products and widespread capital investment are all helping to make London the new hub of clean tech.
Clean tech refers to processes, products and services that aim to reduce environmental impacts through sustainable improvements and resources.
London is investing heavily in green buildings and transport infrastructure. The city now has more than 10,000 electric vehicle (EV) charge points, more than 30% of the UK market share.
The increasing consumer demands for greener, cleaner products, coupled with the war in Ukraine accentuating mineral shortages has led to a boom in support for environmentally conscious companies and facilitators.
Sadiq Khan, the Mayor of London has announced an expansion of the Ultra Low Emission Zones (ULEZ) within the city, requiring vehicles to meet tighter exhaust emission standards or pay daily charges.
The ULEZ policy has already contributed to a 44% reduction in roadside CO2, which Khan hopes will aid the city's ambitious zero-carbon, zero-pollution targets by 2030, alongside plans to double the size of London's green economy.
2021 was an big year for clean tech investment, with 32 deals and £1 billion in funding, resulting, in-part, from government backed organisation like the Clean Growth Fund to the Greater London Investment Fund.
Across the pond in North America, the numbers were replicated and display even more room for expansion with clean tech venture capital funding surpassing $37 billion in 2021, which was almost double that of the previous year.
London's focus on the business of sustainability is seeing it become the focal point of this new and rapidly expanding industry.
Alexa Mangeant is a Recruitment Consultant and Researcher at a clean tech search firm that recruits within the clean tech industry.
She said: "Learning about what the actual carbon market is, who are the companies and key people in this space and what kind of talent are they looking for, as well as the more scientific and business components of the industry."
When discussing the industry's expansion, she said: "I think we've undeniably seen big growth within the City and within the country as a whole, trying to establish themselves in the UK market and I would say that a lot of this has to do with changes in government regulations."
There is a growth in London's clean tech industry within both the voluntary market, where companies freely take steps to reduce their output, and the compliance market, where organisations are forced to take steps towards achieving sustainability goals via government.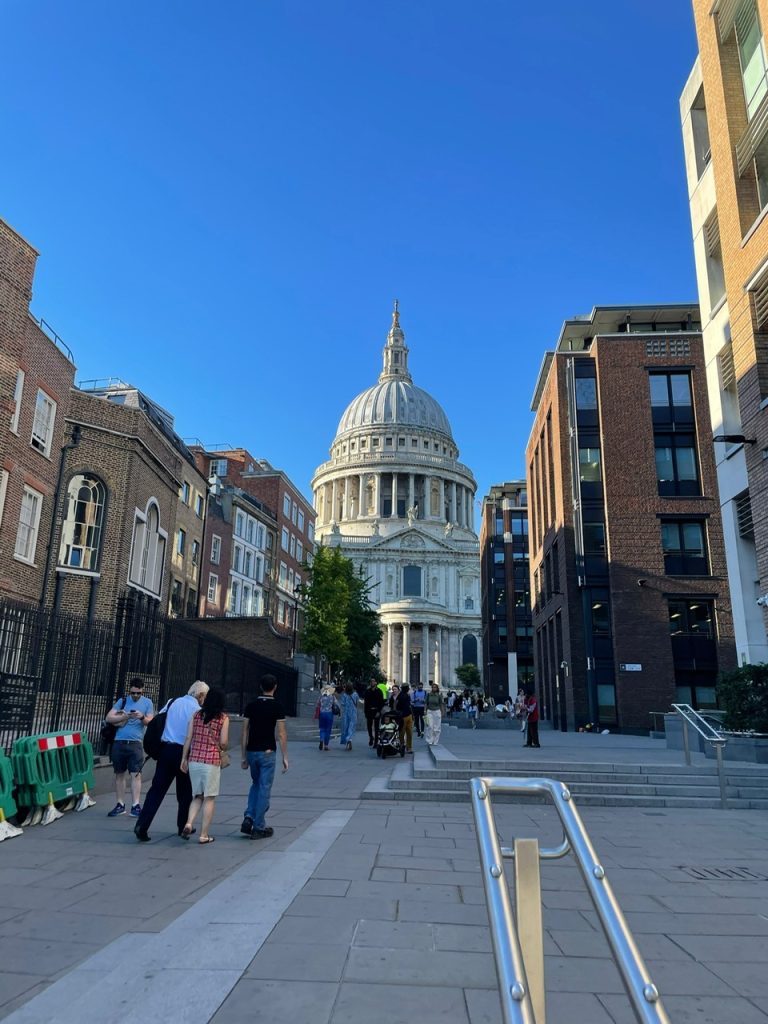 Mangeant added: "We're seeing more clean tech companies than ever. Companies now specialise more frequently in areas such as renewable energy, mobility and electrification, power purchase agreements, energy modelling and companies in the carbon market."
Similarly, the increase in tech investment has seen an increase in digital decarbonisation platforms, especially in larger, more established companies, like oil and gas.
But Mangeant also highlighted the rise in start-ups which are: "Willing to work with other organisations, governments and also with other companies to help them reduce, monitor and make that net zero transition."
Indeed, a partner at Sidley Austin, Andrew Harper agreed, recently stating: "One industry that seems poised for success despite the broader slowdown is climate tech."
Mangeant's physical experiences are supported by the theoretical ideals of clean tech expansion.
Professor Richard Templer of Imperial College London, said: "London is a global hotspot for clean tech innovation – innovation that addresses the causes and effects of man-made climate change."
Overall, the cumulative domestic and international impacts of climate change, along with the the capital's investment opportunities have led to London becoming the hub for clean tech.
Featured Image Credits: Juliana Schulte